When we buy a new iPhone, we get a Case or Cover immediately to Protect the expensive mobile phone. Its precious without a doubt. It is really important to wear a proper Case or Cover to Protect it from Dusts, Drops and other Damages that we humans could cause to that Gadget. We hand picked few Best iPhone XR Cases and Covers that are Thin, Light and some are Strong to protect your New iPhone XR from Drops, Dusts and liquid damages as well.
Being a totally New iPhone Design with all new Screen Size, there are very less number of iPhone XR Cases and Covers available in the market.
Popular Brands and Case manufacturers have already started pouring in their stocks of iPhone XR Cases into the market quite faster. Initial numbers are not great when it comes to the volume of iPhone XR Sales. It is not as expected by Apple. But people really do love the bigger display and size that sits right in the middle of iPhone XS Max and iPhone XS.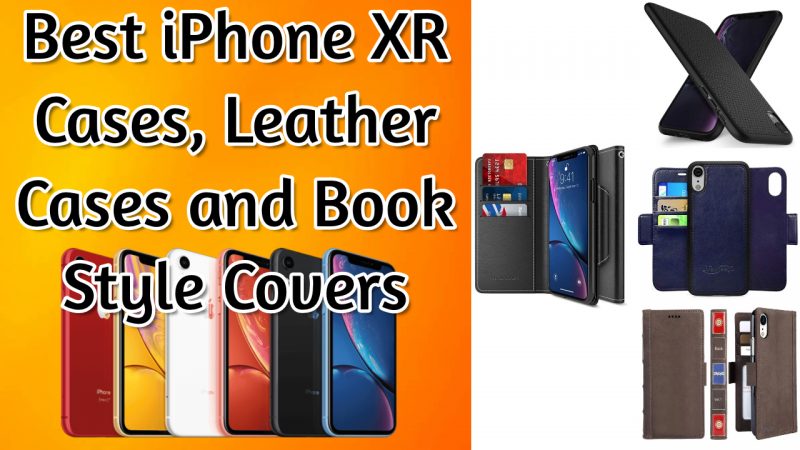 Last year, i thought iPhone X is bigger with its edge to edge Display. But this year, Apple has changed the game once again, and made my iPhone X look smaller compared to the humongous and beautiful iPhone XS Max.
I used iPhone XR for a day, and totally loved its screen size and real estate it offers to present the contents. It's beautiful and practically so useful for every day usage. Alright, i don't want to dive deeper with the Technical Specifications of iPhone XR right now. Without further delay, let's see the list of Best iPhone XR Cases and Covers for you to Buy today.
Best iPhone XR Cases and Covers
Starting from Thin and Very light cases, i will be listing out some Strong cases with rubber grips and corner protections to protect your iPhone XR from most of the possible Drops and Damages.
Durability, Fit and Finish, Elegant Design and Premium feel. I kept all these in mind while looking for some Best iPhone XR Cases and Covers to make your shopping a lot easier.
You may also like to Read, Best Wallpaper Apps for iPhone and iPhone Plus Models
Nillkin iPhone XR Case
My all time favorite iPhone case. I been using Nillkin Cases for almost 3 years with my new iPhone's every year. Its Slim and Sleek design makes me never go for another case. The rear design is Grainy type which gives excellent grip while texting for long time. Even after an year of usage, it looks fresh and never shows that sign of long hours of usage. That's how well built this case is by Nillkin.
If you are looking for a Sturdy and Slim case for your new iPhone XR, then this is it. You don't need to click further at all. Its a beautiful case that i am happy to recommend you after using few generations of their product with my iPhone.