After Apple releasing iPhone's with Wireless Charging feature last year, Wireless Chargers demand started to skyrocket like anything. We hand picked few Best Wireless Chargers for Fast Charging with 7.5W and 10W compatibility to help you save money and get the best product from best brand. These are not just Apple AirPower Mat Alternatives, also works as excellent Qi Fast Wireless Chargers. People who are planning to upgrade their earlier iPhone models have started purchasing Wireless Charger in advance. Apple iPhone X availability is getting normal in U.S, but its still on high demand in many countries.
You can order your Qi Wireless Charger for iPhone X right now and set it up on your Desk. When the iPhone X arrives, you can start charging it wirelessly.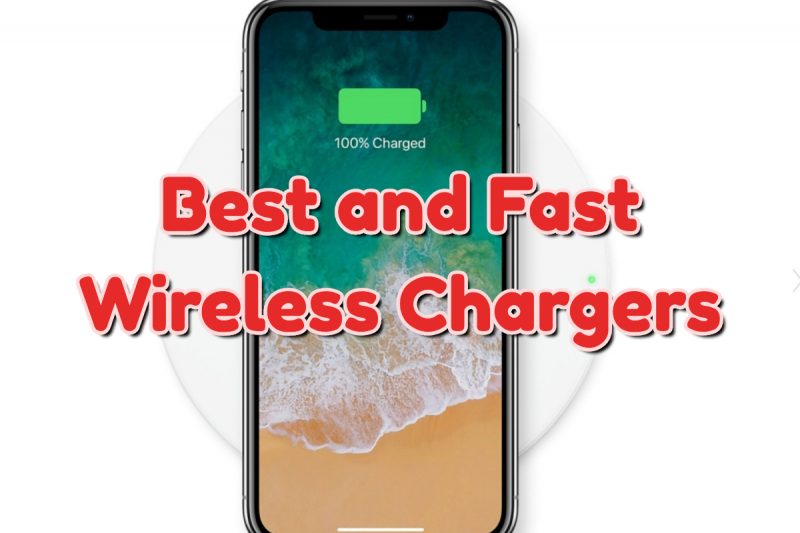 If you bought Samsung Galaxy S8 or Note 8 recently, then these chargers are very well compatible with them too. Simply place your smartphone on the wireless charger and it will start charging. Perfectly suitable for Home and Office setup. All these Qi Wireless Chargers we have listed below are rated as best wireless chargers by existing users.
Best 7.5/10W Fast Wireless Chargers for iPhone
Buy with confidence and experience Fast Wireless Charging anytime, anywhere. Before i receive my iPhone X, i ordered 2 Wireless Chargers from Amazon. One for my Work Desk at Office and Second one to keep in my Car. At home, i have Amazon MFi Certified Lightning Cable. I use it for Charging my iPad Pro, so didn't want to add one more Charging Dock in my Home. May May be next year when iPad gets wireless charging, i will upgrade my USB to Lightning Cable to Fast Wireless Charger.
These are Fast Wireless Chargers that charges your iPhone X, iPhone 8 and iPhone 8 Plus with 7.5W power capacity which is defined (and limited to) by Apple. In order to use the 7.5W Fast Wireless Charging feature, make sure you have updated to iOS 11.2. Early versions do not support 7.5W and they can charge your iPhone with maximum of 5W only.
Important Note: Car Mount
Remember, to not use any magnets to mount your Wireless Charger when you use it inside Car. It is strictly not advisable to use any Wireless Charger with Magnets on the base. Go for Stickers or Mild Adhesive tapes to stick it inside Car Placements.