Apple iPhone and iPhone Plus models have big screens which also means high definition wallpapers will look gorgeous and make your iPhone super gorgeous, the moment you tap on Home button. We have hand picked few best wallpaper apps for iPhone and iPhone Plus models that are compatible with iOS and has Retina HD wallpapers. Also the list of wallpaper apps we have here, is rated with most 5 starts in App Store by existing users who have used them already to make their iPhone screen look great.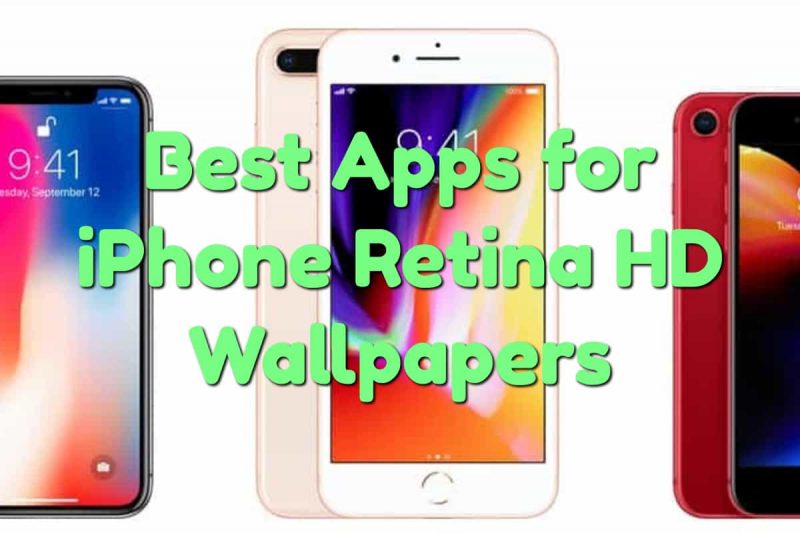 If you were using smartphones for long time, since Nokia Symbian era, then the first app that comes to anyone's mind is Zedge Wallpaper App. They were the best and still they have plenty of wallpapers, themes and ringtones in their website. Unfortunately, Zedge App is not available on many countries as you may know and that is why we thought of coming up with some best wallpapers apps for your new iPhone and iPhone Plus models.
New Wallpapers give a good and Refreshing look for iPhone's that has bigger display. Apple introduced translucency effect which makes the notification, control center and other default apps, blend well with the background image that is set on the iPhone.
Best Wallpaper Apps for iPhone and iPhone Plus models
After apple moving to big screen iPhone's, they also increased the screen resolution and PPI to make the screen look vivid, vibrant and sharp than previous generation iPhone's. Not all the wallpaper apps available in App Store and updated to support the latest screen sizes. iPhone (4.7 Inch) and iPhone Plus (5.5 Inch) sports bigger screens with more pixels to bring you better colors and more content. So it is recommended to use iOS compatible wallpaper apps and apps that are specifically released for iPhone and Plus.
Everpix Wallpapers for iOS
They have recently updated their app with tons of HD wallpapers specially for iPhone X, iPhone 8, iPhone 8 Plus and iPad Devices. These are high quality Retina wallpapers that will bring unique exclusive wallpaper collection right to your iPhone screen. There are 14 popular categories available for you to choose from and this app is super easy to use.
Any wallpaper you download from this app, is well optimized for each iPhone and iPad devices. So you will see the wallpapers that are compatible for your device while using this app.
Download via iTunes App Store