Update: Apple has released iOS 10 Public Beta 2. If  you have already installed iOS 10 Public Beta 2 in your iPhone or iPad, go to Settings – General – Software Update to start downloading the update. This comes with all the new features included in Developer Build beta 3 version of iOS 10 released this week.
Apple has made iOS 10 Public Beta available for Download on your iPhone and iPad today. You can download and install iOS 10 in your iPhone or iPad by registering with Apple Beta Software Program. I am using it since today morning and so far its neat and didn't encounter any bugs. May be i should play more and put it in my every day task to see how it goes. So far i am liking the Raise to Wake up, notifications section and overall the look and feel of iOS 10 in my iPhone 6S.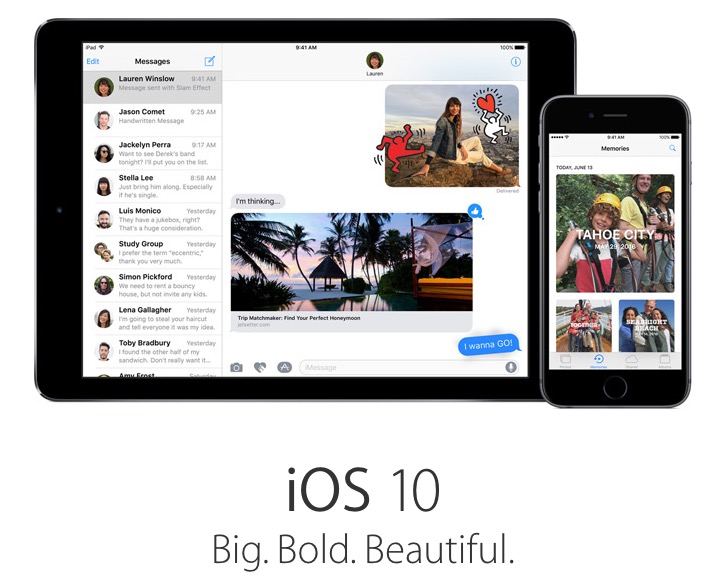 As it is beta software, you should know that there are possibilities for encountering bugs which may bring many problems. Some are, unexpected restart of the device, apps crash, apps compatibility problems and more. So you should know the after effects and i recommend you to install the iOS 10 in secondary devices to test the features.
I am so curious about the iMessage feature but you should get more friends using the same iOS 10 to enjoy most of the newly added iMessage features. Alright, without any delay lets see how to download iOS 10 and install it in your iPhone and iPad.
How to Download iOS 10 Public Beta?
Just like any other OS installation, as a very first step, you have to take backup of your iPhone or iPad by connecting it with your computer and launching the iTunes. Once you have successfully taken backup of your iPhone, we can proceed with the profile setup to start downloading iOS 10 Public Beta that apple has released on 8th July 2016 for anyone to participate in the Beta Program for hunting more bugs and refine the iOS 10 before the public launch this fall.
Step 1: Open iOS 10 Public Beta Download page in your iPhone or iPad's Safari browser.
Note: Make sure you download iOS 10 only from official apple website and not other sources as it may come with malware or viruses.
Step 2: Remember to Backup your iPhone or iPad, and proceed with the iOS 10 Configuration File Download. Click on Install in the top right corner to install the configuration profile to begin downloading iOS 10 in your iPhone or iPad directly.
Step 3: Once the download completed, you should see a prompt to Restart your device. Finish the Restart and go to "Settings – General – Software Update". You should be seeing that iOS 10 Public Beta is now ready to install. For me, in my iPhone 6S the file size was 1.7 GB. The file size varies based on your iOS device.
Step 4: You can see the download progress in Software Update section. Once the iOS 10 Public Beta software download completed, you will see an option to Install it. Click on "Install" link and it will proceed with the installation of iOS 10 beta software in your iPhone or iPad.
This should take atleast 20 minutes or more to complete the installation process. Once done, you will be welcomed with the wonderful redesigned iOS 10 Home screen. You can experience iOS 10 in your iPhone or iPad now. Do let us know in the comment box below, if the above steps helped you to install iOS 10 in your device.
Also, if you have any queries about installation, feel free to ask us in the comment section. Thanks for reading and have a wonderful day.