Mac OS X 10.7 Lion has got 200+ updates than its previous version Snow Leopard. If you have not upgraded to Mac OS X Lion till now, then you may consider upgrade to Mac OS X 10.7 Lion to experience the worlds stable operating system by Apple. Do read How to Burn Mac OS X Lion to DVD to keep the file handy once the download completed, as you may need that file for future installation. Here i have a simple tip that helps you to enable or disable startup programs on Mac OS X Lion.
Step 1: Go to Applications -> System Preferences -> Users and Groups.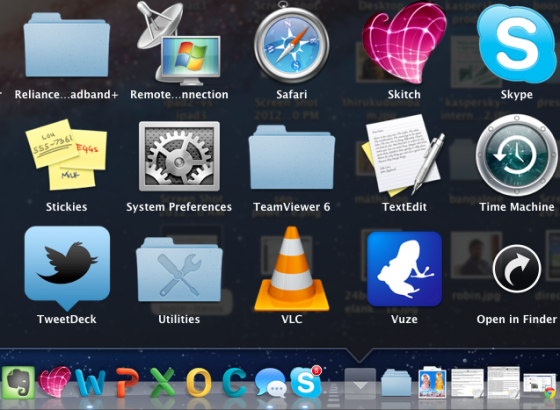 Step 2: Select Login Items from the Tab.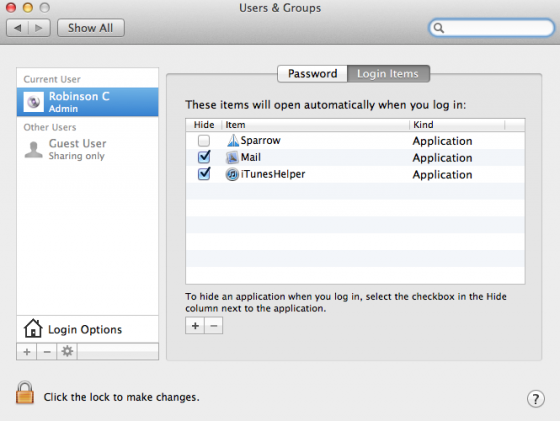 By default it will show you Password Tab, you can select Login Items to access the list of items that are currently enabled and runs on start up.
There you can add or remove applications that you dont want to start when your Macbook, iMac or Macbook Air Boot into Desktop.
Apple is also working on Mac OS X Mountain Lion 10.8 to bring some more extra ordinary upgrade this time. You can have a look at Mountain Lion OS X features from apple website. Also, apple is going to push this software upgrade through Mac App Store and you cannot purchase Mountain Lion OS X DVD Disc anywhere outside.