Apple iPhone 4 lauch was a great event but not the same continued when it reaches the Apple Fans. Many have faced the Antenna issue that get poor reception generally. You can find an article here about apple iphone 4 antenna troubleshooting methods, which we gave couple of months earlier. After the antenna issue in iphone 4 spotted and confirmed by steve jobs, he initially agreed to give a free iphone 4 case to every one who bought iphone 4 till certain period. The case provided actually sort out the antenna problem and gives better reception as well.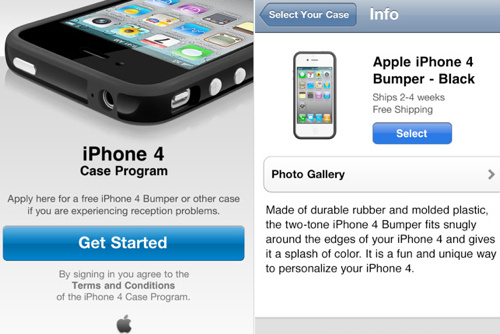 After the "Antennagate" conference, Apple's CEO and Founder Steve Jobs addressed the Press. He actually defended the iPhone 4 free case program for people who face signal issues and also promised that user who buys new iphone 4 will also get a free case. And this scheme is valid for iphone 4 purchases only till september 30th, 2010. As steve quoted that apple has solved this antenna issue, people who purchase iphone 4 after september 30 will no long require this case.
No Full Refund:
After september 30 it is also not possible to get full refund for iphone 4 purchases that may cause antenna reception issue. Its almost like buying at your own risk. Lets hope for the best.