MacGO, the worlds popular and best blu ray player for Mac & PC now comes with 30% and more discount this Black Friday and Cyber Monday offers. It is the best blu ray player software for mac os and windows pc as well. MacGO is an affordable and has best features to let you experience the best while playing Blu ray movies on your Macbook or Windows computer.
Read our MacGo Mac Blu ray Player Review which will help you decide with the purchase of this brilliant software.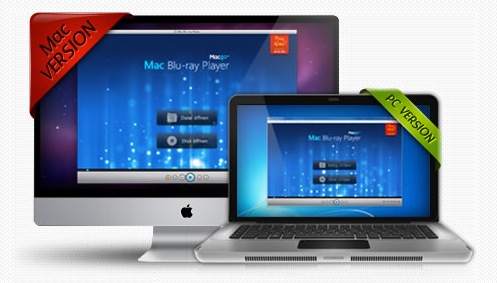 MacGo Mac Blu ray player is well compatible with OS X Mavericks. You will experience the most unforgettable blu ray experience on your mac with this player software installed. It supports most of the known video file formats and zero compromise to the video, audio quality. Mac blu ray player software also makes blu ray media files playable on iOS Devices (iPhone, iPod touch and iPad). It comes with multi language support and a very user friendly interface.
MacGo Mac Blu ray Player
It is one simple and easy to use software to play your blu ray media files. This can support blu ray video playback on iPhone, iPad and iPod Touch via AirX (connect the iOS devices in same WiFi network and play media files wirelessly). You can play almost any media file format and photo with DTS 5.1 surround sound enabled. Connect Blu ray player device via USB to Macbook Pro, Air or iMac and start playing the video files from blu ray disc immediately.
MacGo Mac blu ray player software is one unique software, which is also the first software for apple mac to play blu ray files. You can easily load any torrent downloaded blu ray video, movies and play them on your macbook. Locate and choose the BDMV folders and start experiencing the true high definition video and best audio quality.
Original Price: 59.95 USD
Discount Price: 39.95 USD
Macgo Mac Blu ray Player Suite (Bundle)
This bundle helps you save more when you buy with our exclusive coupon code. Get extra 30% off from the store price and get both Mac OS X and Windows PC version of Macgo Blu ray player softwares.
Original Price: 54.95 USD
Discount Price: 38.46 USD
Download Mac Blu Ray Player Suite
Software Compatibility
MacGo Mac Blu Ray player software is compatible with OS X 10.5 onwards. So if you have recently upgraded your macbook or imac operating system to OS X Mavericks, then you can enjoy blu ray movies and videos very well. They also have a Blu ray player for PC, where you can download and install it on your windows desktop or laptop to feel the best movie watching experience.
No more worries about unable to play blu ray movies on mac or windows pc.
As it is a premium media player software, you will get the best outstanding universal performance when it comes to support of media file formats. MacGo blu ray player supports all media file formats and you can sit back, relax and enjoy any video files you throw inside this amazing video player software.
Input Media:
Blu-ray Disc
Blu-ray ISO
DVD Video
Video CD / VCD
Audio CD (no DTS-CD)
Raw Audio: DTS, AAC, AC3/A52
Input Formats:
MPEG (ES,PS,TS,PVA,MP3)
AVI
ASF / WMV / WMA
MP4 / MOV / 3GP
Matroska (MKV)
WAV (including DTS)
Raw Audio: DTS, AAC, AC3/A52
FLV (Flash)
RMVB
System Requirement
Mac OS X 10.5 to 10.9 Mavericks (supports Macbook pro Retina)
Intel Core2 Duo 2.4GHz processor or higher recommended
512 MB RAM or higher recommended
250 MB of free disk space
An internal or external Blu-ray drive
USB≥ 2.0 or FireWire≥ 400
If you are looking for Windows blu ray player then you can buy it here now with huge savings from the store price under Black Friday deal.
Windows Blu-ray Player:
Microsoft® Windows 8.1, Windows 7, Vista and XP ( SP2 or later)
Intel Core2 Duo 2.4GHz processor or equivalent AMD Athlon™ processor or higher recommended
512 MB RAM or higher recommended
250 MB of free disk space
An internal or external Blu-ray drive
Macgo Coupon Code
Original Price: 59.95 USD
Discount Price: 39.95 USD
Download Mac Blu ray Player for Windows
We have listed some of the best audio converter apps for mac os x and you can check them here. Windows users can try the most popular PowerDVD 13 Blu Ray player software for Windows 8. You can also get our limited time PowerDVD Coupon Code on your purchase.
Save on your purchase with our Macgo coupon code which applied to the links above. Alternatively, you can visit MacGo Official Website. Thanks for reading and have a wonderful day. You may also share this post with your friends and followers across twitter, facebook and google plus to share a word about this great offer.