Update: Learn How to Create OS X El Capitan Bootable USB Disk Drive on your Mac with our latest tutorial.
Apple has released OS X Mavericks today and it is available in Mac App Store for absolutely Free. You dont have to pay for OS X Upgrade any more and Apple gave a huge surprise this time for its Mac users. Similar to previous OS X versions, you can create a bootable OS X Mavericks USB Installation disk easily for future use or installing it on other mac computers you have. The process of creating USB install disk of OS X Mavericks is pretty simple and you have to download it only once from App Store.
I strongly recommend you to consider downloading it from App Store than searching it in Torrent websites. Why waste bandwidth when you can download OS X Mavericks for free in 2 easy clicks from your Mac App Store ?
How to Create OS X Mavericks USB Install Disk ?
It comes around 5.29 GB and you cannot download it again and again from App Store which is an absolute waste of bandwidth. Hence creating a OS X Mavericks USB Install Disk will be really helpful for future use.
Step 1: Just like previous OS X versions, Lion or Mountain Lion, you must visit "Applications" directory after OS X Mavericks download completed. Copy "Install OS X Mavericks" file and paste it in any Secondary Storage Drive you have connected with your Mac.
Important Note: Once you begin with the installation you wont be able to get this file back as it automatically gets deleted once installation is finished.
Step 2: Right click "Install OS X Mavericks" and select "Show Package Contents". Inside contents folder navigate to "SharedSupport" and locate the file "InstallESD.dmg".

Step 3: Copy this file to some other folder in your harddrive or simply double click on it to mount the image. It takes some time to mount the .dmg image file as it comes around 5.29 GB.
Step 4: Go to "Applications – Utilities – Disk Utility" and you will see the mounted "InstallESD.dmg" file in the left column.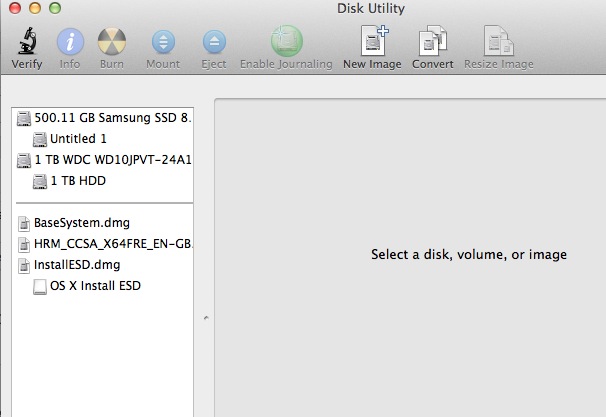 Step 5: Now Select "OS X Install ESD" under "InstallESD.dmg" in the left column of Disk Utility window, and navigate to "Restore" tab. You will see three tabs totally and they are First Aid, Erase and Restore.
Step 5: Drag and Drop the USB drive into Destination field, that you want to install bootable OS X Mavericks USB disk. Source must be "OS X Install ESD" which is the image that you like to restore to your USB Disk Drive.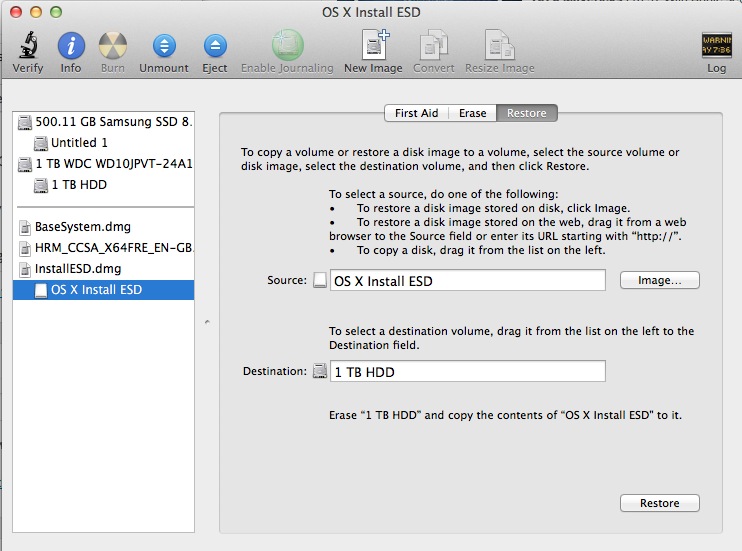 Step 6: Click on "Restore" and if it prompts for your Mac Password, then authenticate once. This will format the USB Disk to Mac OS Extended and then it create bootable OS X Mavericks usb drive.
Once the process completed, you are now ready to install OS X Mavericks on any mac computer without wasting huge internet bandwidth. Thanks for reading and you may now share this post with your friends and Facebook, Twitter and Google Plus to help them as well. Have a wonderful productive day 🙂