There are many Youtube Video Downloader softwares available for Mac OS X, Windows and Linux. You can also download youtube videos in HD online by visiting web based tools that converts and make the file ready to play on your iPhone, iPad and Android smartphones. What if you want to download just the Audio from Youtube Video link? Well, there are web based online converters readily available to convert and download HD audio from Youtube Video in 320kbps bit rate for excellent quality and playback compatibility with your Car Audio system or Home Theater system.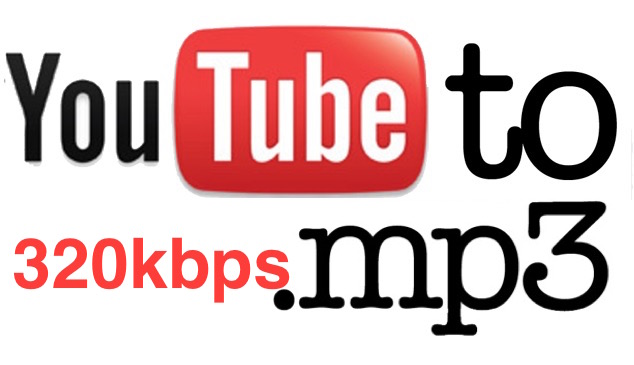 Many Youtube Audio Downloader Online tools allow you to download in 128 kbps bit rate which of course has lose in audio quality. Download 320 kbps MP3 HD audio from Youtube video link using any of the following web based tools.
You don't have to worry about compatibility problems as these websites work well with any operating system and all you need is a web browser. Some may require you to install Java Run time environment plugin to work.
Download Youtube Video to MP3 320kbps HD Audio
Not just youtube video to HD audio converter, these websites also convert,
Vimeo Videos to mp3.
Convert and Download Facebook Videos to mp3.
Dailymotion videos to mp3.
Metacafe videos to mp3.
VK videos to mp3.
Download Soundcloud Audio to mp3.
making it playable on your iPod, iPhone, Android smartphone or any mp3 player on the go. These websites support many other video streaming sites as well. Alright, without any further delay, check out the first web based tool to convert Youtube Video to HD Mp3 320kbps audio file format.
Also Read, Best 4K Video Converter Softwares for Mac and Windows
MP3Fiber – Online MP3 Converter
This site has the convert option right in front when you visit the website. Convert Youtube videos to mp3 online without any download of third party softwares or plugin installion. Mp3fiber takes couple of minutes or less than that, depending on your video time duration you want to convert to mp3 and download.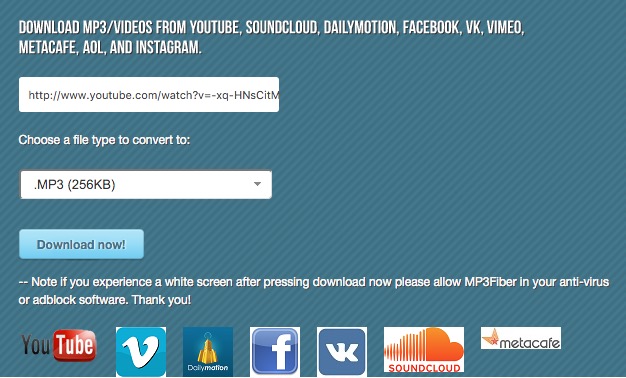 You can manually choose the bit rate between 128KB, 256KB and 320KB HD audio files. You can also download .mp4 video file and .webm as well.
Simply enter the youtube video url in the first text box which contains a sample youtube video url, select the bit rate and click "Download Now" to start youtube video to mp3 online converter.
Visit: MP3Fiber
Vubey – Online MP3 Converter
My favorite Youtube Video to HD Audio (320kbps) Online converter that looks simple and gets the job done. Rarely the youtube video link you enter may throw an error, "unable to download" and I suspect that the service that does converting may go down temporarily. At that times, we have to retry and enter "Convert to MP3" button again and it will start to work.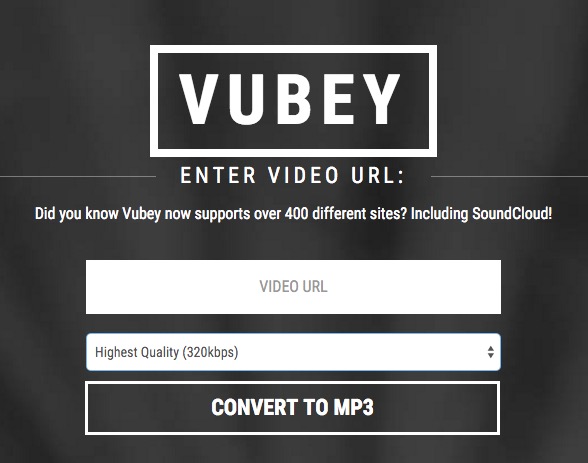 Enter the youtube video link and select the bit rate you want the audio file to be, and click on Convert to Mp3 button. You will see a progress bar that shows the conversion time and you can start downloading the High quality HD Audio 320kbps to your computer.
Vubey currently supports 400 video streaming websites and audio portals. Simply enter the video link in "video url" field and goahead.
Visit: Vubey
Grabform – Online MP3 Converter
Similar to Mp3fiber, Grabform allows you to convert Youtube to HD Mp3 audio file format, additionally you can convert and download Soundcloud, Facebook Videos, Metacafe, VK, Instagram, AOL, VEVO and more. Enter the youtube video link and select the bitrate and file type you want as output.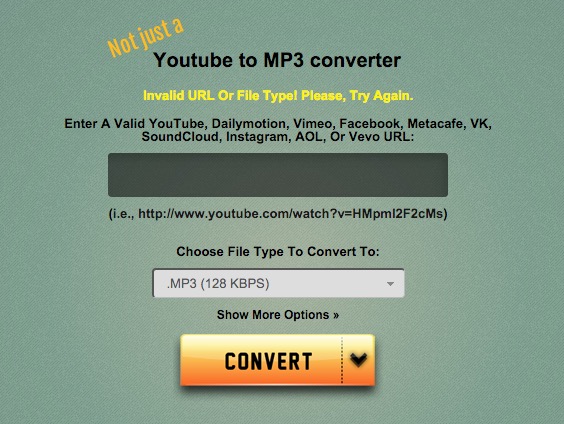 Supports most of the video streaming websites, you can simply enter the video link and proceed with the convert and download option. Their cropping tool allows you to edit song's information such as Artist, Genre, Title and so on.
They do have a premium version which gives you Ad free online converter experience and as a bonus, no waiting time and unlimited conversions without time limit. Free users have 25 minutes time limit and that is removed when you go premium at $2.99 / month.
Visit: Grabform
AlltoMp3 – Online Mp3 Converter
Very minimal design and easy to understand and use this web based online mp3 converter software from youtube video url. Download Youtube video to HD Mp3 in 320kbps or Soundcloud, Vevo, Vimeo to Mp3 instantly. Once you enter the video link the site downloads the video for converting process and it takes just couple of minutes or less than that, depending on the length of given video.

Pretty smart online converter that works just like that without any complicated steps to follow or annoying ads. Your HD audio file will be ready to play on your iPod, iPhone, Android smartphone or any device you want to. Enjoy listening to your favorite music anywhere in HD anytime.
Visit: AlltoMp3
We hope you liked the recommended online converters to convert youtube video to HD mp3 audio file in 320kbps bit rate. Feel free to share this post with your friends and followers if you find it useful. Thanks and have a wonderful day.
You may also like to Read,