Carbyn is completely an HTML 5 based Web OS first of its kind and runs from any device that supports HTML 5 with its web browser. If you own an iPad, Samsung Galaxy Tab or Playbook, then you can use Carbyn HTML 5 OS without any problem. All it requires is Internet connectivity and reminds me the Google Chrome OS. Carbyn is going to be a good competitor for Jolicloud Web OS.
Carbyn HTML 5 based Web OS developed by Team of 5 people and its just a start up. Its completely a self funded project till now. The team is working on raising fund to make this great operating system to reach maximum tablet users.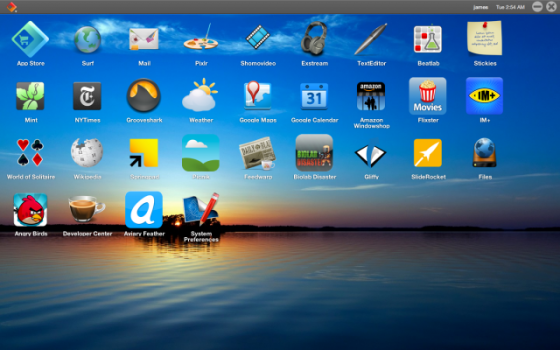 Image Credit: Techcrunch
[youtube width="550″ height="344″]http://www.youtube.com/watch?v=mNAuB5JWfoE[/youtube]
Carbyn HTML 5 Developer Team at Techcrunch Disrupt 2011.
Carbyn is right now accepting very limited users through its invite based access. May be in near future once they got enough fund we can see the system open for public to make it reach across many countries. The team also called HTML 5 App developers across the world to join hand through their official carbyn website. You can jump in too as there is a high possibility to see the OS getting success as this is the first Web OS based on HTML 5.
Thanks for reading and please do share this article with your Friends and Followers across Facebook, Twitter and Google+.