Sony WH-1000XM5 Headphones Design Leaks are here. If you were planning to buy Sony WH-1000XM4, you may want to wait for few more weeks. These leaked Sony XM5 Design makes me to say, even you can wait for months to get it. Looks Gorgeous! and Elegant at the first glimpse itself. Compared to Sony WH-1000XM3, XM4 didn't have much advancements. Only minor improvements and tweaks.
I am eagerly waiting to see what Sony R&D is up and working on, when it comes to next generation XM series headphones.
To be honest, I am surprised and liking the leaked Sony XM5 Design. It looks big and beautiful with these design leaks. I hope these leaks are rock solid and sony surprises us with the exact same Design of Sony WH-1000XM5 headphones.
Also Read, 20+ Best YouTube Channels for Music Videos
Sony XM5 Design
Sony XM5 Headphones Design makes me say, that I have seen this somewhere, but can't remember where. The sides of the cup and edges are reminding of some brand headphones, and I am not sure which one. You just have a look at it, and let me know if you see any match with the headphones you have seen. Kindly mention the brand name in the comments.
Sony WH1000 XM5 Headphone White/Biege Color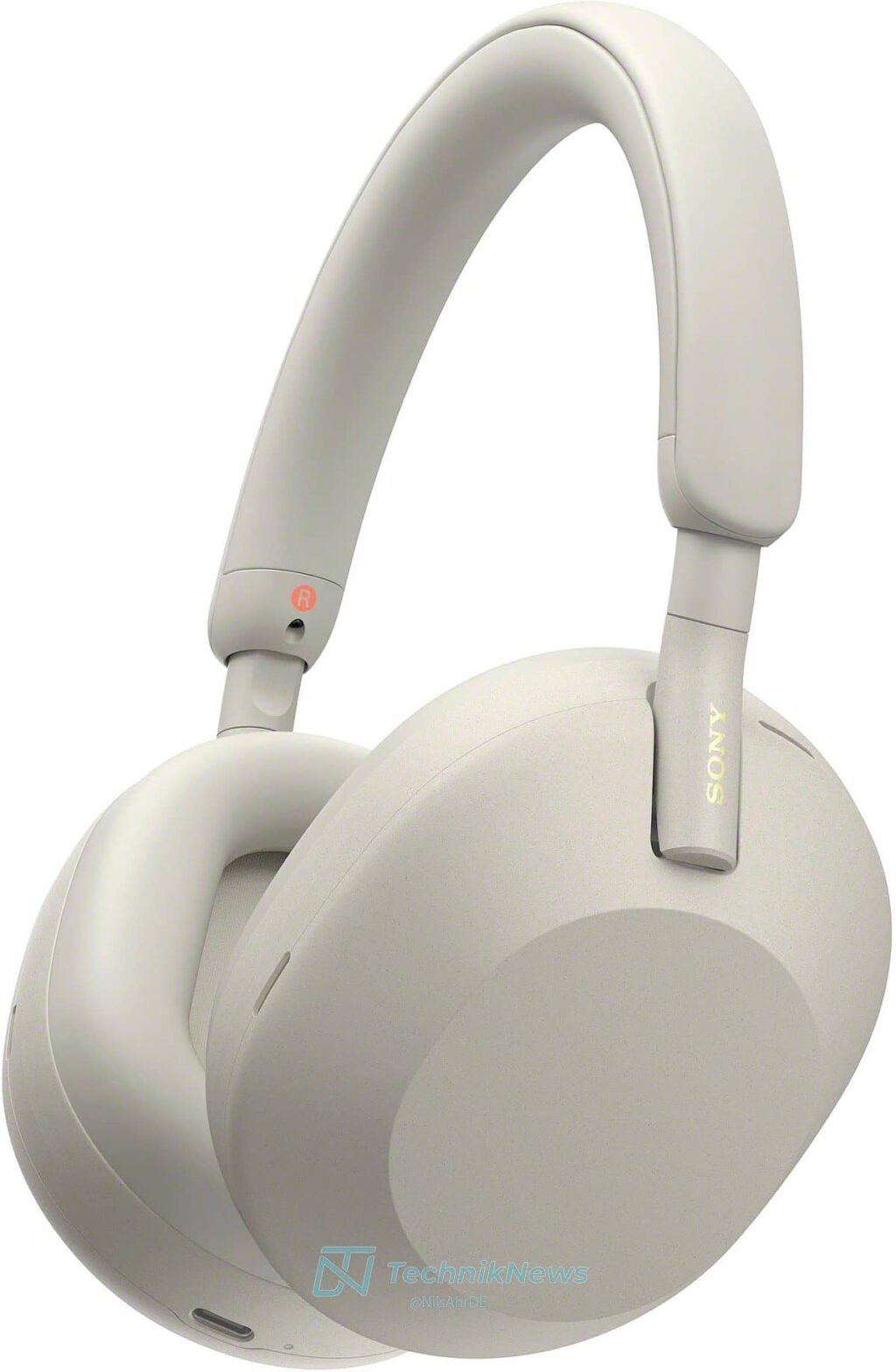 Sony WH1000 XM5 Headphone Black Color
Sony WH1000 XM5 Headphone Sides / Buttons
Sony WH1000 XM5 Headphone Case / Cover
Sony WH1000 XM5 Headphone Foldable Design
Images Credit: techniknews
Sony 1000XM5 Box Design
In an another latest leaks, reddit user chase5160 leaked Sony 1000XM5 Box Design set and it gives us more closer look the headphone.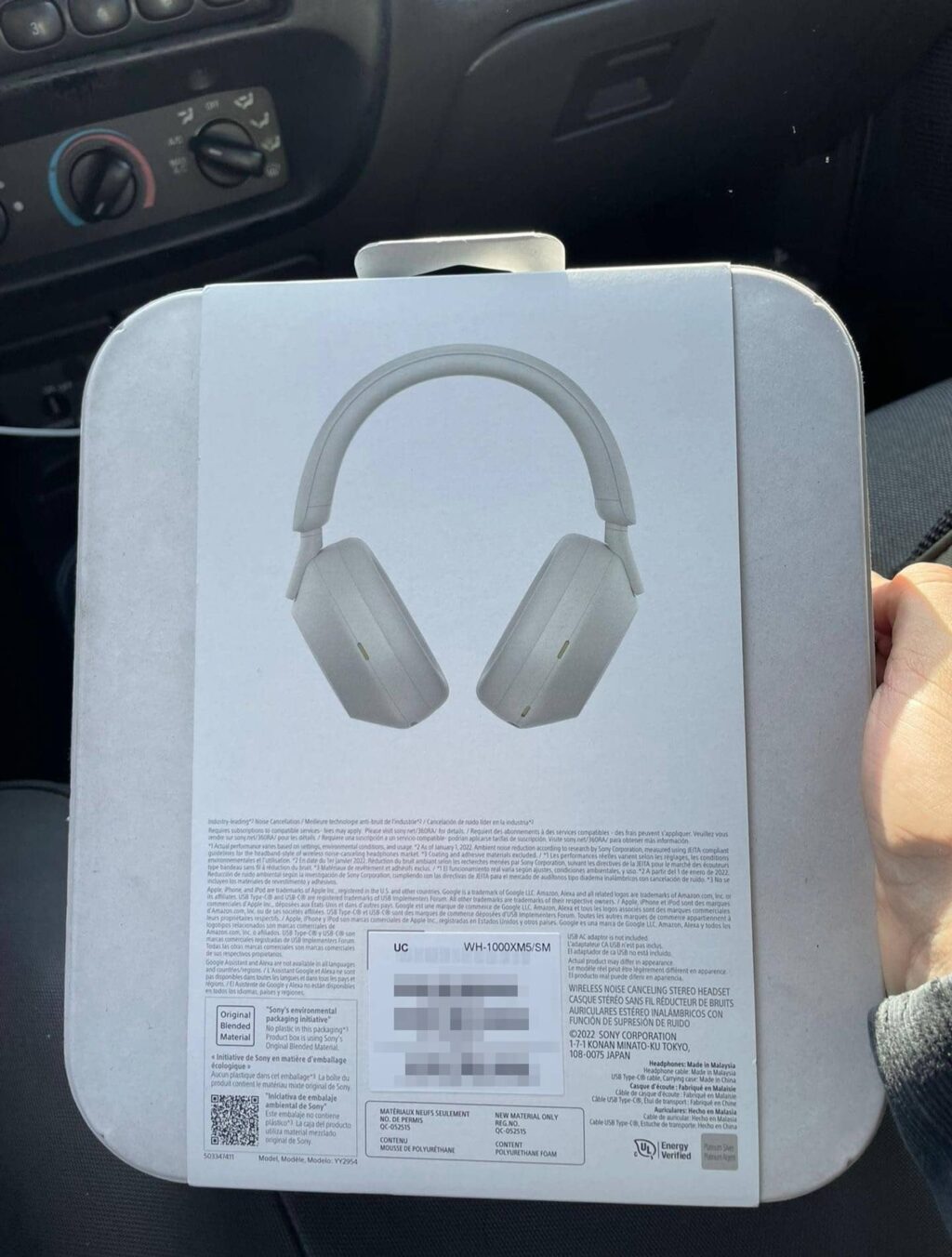 and yes, looks like the box is going to get some design make over too.
Sony XM5 Features
So far there are no Sony WH1000 XM5 features or hardware leaks. We can expect better battery backup than current XM4 model and improved ANC (Active Noise Cancellation) as well. Definitely, there will be new sound drivers and next generation audio processor.
Multiple microphones to improve call quality and 5.2 Bluetooth standard can be expected as well. Sides of the headphones show soft buttons that will let us control noise cancellation and power button is placed right below that.
Also Read, Best Websites to Watch Free Movies and TV Shows Online
What about Sony XM5 Pricing?
Sony WH1000 XM5 Price will be same as XM4 or will it be higher? The first thought, I had in my mind too. There is a chance that a slight price increase is expected. $30 and upto $50 may be. Based on current economic conditions and shipping to different countries, pricing in other countries may see some increase as well.
Sony XM5 Release Date?
In fresh set of leaks, Sony WH1000 XM5 Release date could be 12th May 2022. Sony will announce the headphone officially and there we will see the headphones in store shelves in a month.
Sony XM5 Price Details
The all new Sony WH1000XM5 price will be $399 and comes in a beautiful new box pack. Sony XM5 Design is also newer and folding Sony XM5 won't be possible it seems. It may be disliked by some people for sure.
After the release of Sony XM5, latest leaks claim, Sony XM4 headphones will be priced at $349.
Are you ready for the Sony WH1000 XM5 Headphones? What's your current headphone and when you are planning to upgrade? Do share your thoughts in the comments below.
Thanks for reading and have a wonderful day.
You may also like to Read,