Xtranormal provides you the great feature of creating your own movie entirely online. You dont have to install any software to create your favorite discussion based movies or product presentations. You can make two famous cartoon characters have a conversation about your brand, product or website. Here a sample movie i created about dailytut, where Sarah Palin and David (anchor) discuss about our upcoming contest in DailyTUT.
IF YOU CAN TYPE, YOU CAN MAKE MOVIES !
[youtube width="550″ height="344″]http://www.youtube.com/watch?v=W3JUYuBjyl4[/youtube]
So, you must be ready with your script to start creating your own cartoon based movie to highlight the features of your product, brand or a website. Signup (use fconnect) is totally free and easy to do in xtranormal website. You may have a look at other sample cartoon movies done with the help of xtranormal in their homepage.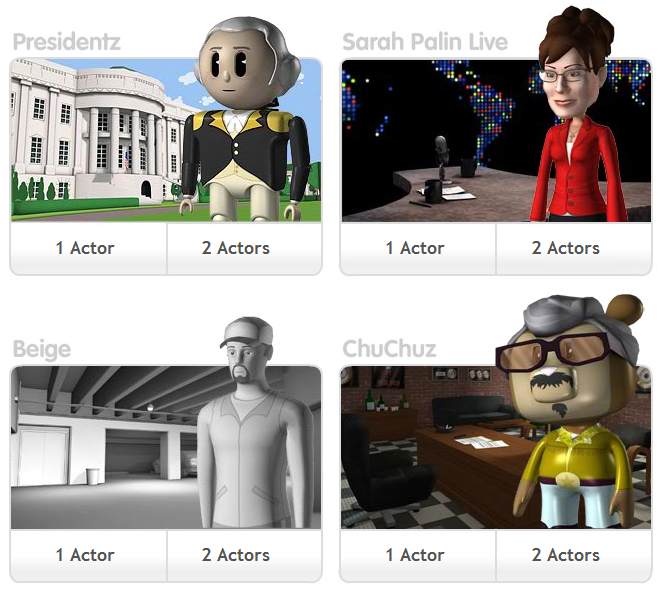 There is a software called STATE provided by xtranormal team to let you create stunning cartoon movies powered with more graphical scenarios, characters and so on. You can find the download link in the website itself.
Here i created a step by step video tutorial to let you start with your first cartoon movie creation 🙂
[youtube width="550″ height="344″]http://www.youtube.com/watch?v=rQ9cy6ciURI[/youtube]
If you use iPad, iPhone or Android tablet to watch movies and have tons of movies in DVD, BluRay at your shelf then you can convert and use them easily. Movavi Video Converter softwares available for Windows and Mac OS X. So if you are searching for best mac video converter software then you have finally found one.
Do let us know your feedback and suggestions about xtranormal and in what way it is going to help you.