Update: Speedify Discount Coupon Code 75% OFF on Yearly Plan now available for Limited Time. Hurry Up and Save Big on your Yearly Speedify Billing. Combine multiple Internet Connections and now with VPN (Encrypted) and more features in version 5.0.
From the Connectify team, here we have Speedify a revolutionary, new product. Speedify is a very easy to use and the best software to combine multiple Internet connections on Mac or Windows PC. It is an affordable best way to combine and use multiple Internet Connections to get high speed Internet performance in single computer. For example, you can easily combine your WiFi, 3G Dongle, 4G Dongle, DSL Cable to one solid high speed Internet line to use for Heavy file downloads and smooth and faster Internet performance on your Computer.
If you are worried about your Internet Connection not being stable, then this is the perfect solution to prevent Broken file downloads, Slow Web Browsing Speeds and fix always Buffering Netflix, Youtube video streaming connectivity issues.
You will download Speedify Software and Install it on your Mac or Windows PC. Setup is a breeze and takes less than a minute to fire up your High Speed Internet Connection. Speedify currently delivers speeds up to 50 Mbps for HD Video Streaming, Faster file uploads and Better Browsing performance.
You don't need to buy any special hardware or keep your Laptop or Desktop under cable and connection mess. Speedify runs digitally with a client software that you can download and setup in minutes. Speedify lets you choose which Internet Connections you should combine and you can set Connection Priority to prevent file downloads being broken or movie streaming affected because of primary Internet connection failure.
Alright, lets discuss some of the feature highlights and why you should buy Speedify if you are looking for a way to combine multiple Internet connections for better and faster performance.
Speedify Review
Speedify is different from other tools that lets you combine Internet connection. Speedify uses Cloud technology to effectively serve you faster Internet experience and performance. There is no way your connection will go unreliable anymore, once you installed and started using Speedify software. It is a like a VPN Software but has one job to do and that is, to Boost Internet Connection Speed. Lets explore the Technology behind Speedify and Features it offers to stand out from other hardware connection boosters.
Speedify Channel Bonding
This is an important feature of Speedify which does the job of combining multiple Internet connection for increased throughput and redundancy. Speedify Cloud Servers are located across the world and the moment you launch Speedify Client Software on your Mac or Windows computer, it connects to the best and low latency available cloud server for serving your Internet data. Channel Bonding technology implementation allows Speedify to spread individual data packets through multiple Internet Connections and it splits your Web Traffic at the packet-level even large single socket transfers.
Failover capabilities enables robust Internet connectivity and delivers your upload or download precisely even when you disconnect one of your Internet connection. You may be using VPN Connections, Netflix, Youtube, any File uploading or downloading, and Speedify can give a huge speed boost with its Channel Bonding technology.
There is a Load Balancer available in Speedify software that spreads sockets across your multiple Internet connections and increases overall Internet performance.
Cons: Bit Torrent, the popular torrent client software doesn't utilizes the Speedify Channel Bonding technology, still it works at a decent speed with whatever your primary connection offers.
Speedify Packet Loss & Error Correction
Speedify has two connectivity modes "Speed Mode","Redundant Mode" that acts as a Traffic controller across your multiple Internet Connections. Speed Mode enables the data packets to spread across the Internet connections for maximum throughput. Redundant mode ensures the safe and fastest data delivery to the destination.
Speedify Internet Connection Failover Protection
Once you have installed, setup and running Speedify software on your computer, it actively monitors the strength of each Internet source you have configured. You may be streaming and watching a movie online, upload or download a file to remote server and suddenly there is a failure or power outage to your primary Internet WiFi or Cable line. Your 90% completed file downloads will not be interrupted when you have Speedify deployed. It automatically reroutes the packet receiving and delivery to second available Internet connection and continues the data transfer without any delay.
This prevents waste of Internet Bandwidth, Data and Power usage. Most importantly your Time, Work and Productivity.
It is one of the important feature that we need today at work environment to stay online and let our work unaffected due to connection failures or ISP problems. Whenever your primary Internet connection is back online, Speedify switches back and you will experience smooth and faster Internet performance all the time.
Speedify Location Control
The software automatically selects the Cloud Server that all your Internet packets will be routed based on latency and availability. These servers are powered with high speed Internet Bandwidth and handles traffic intelligently to and from your various Internet connections. All you get is High Speed Internet Connectivity as the final result.
Speedify Connection Priority
One of my favorite feature and a very essential for never get disconnected Internet experience. You can manually configure which connection of yours should be used primarily and which should be secondary and as a backup as well. If your WiFi is super speed you can make it as a primary channel and secondary comes as your DSL Line or 3G USB Dongle connectivity. Finally the backup option can be configured to your expensive 4G Data dongle which speedify will use as the last option when Primary and Secondary Internet connections are not available.
How to use Speedify?
If you are convinced with the features that this software offers, you can download Speedify right now for your Mac or Windows PC and install. Speedify runs silently in the background taking care of all your Internet stability tasks, hence you will install and forget it once setup has completed.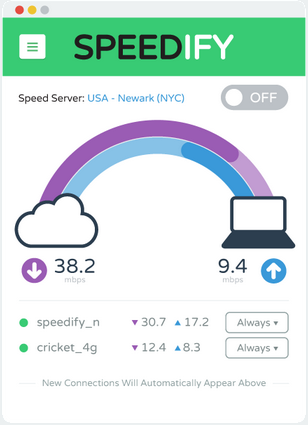 If you want to try Speedify before purchasing, you can always give their Trial version a spin. Simply enter your email address and get 1GB of data to try this intelligent software on your computer.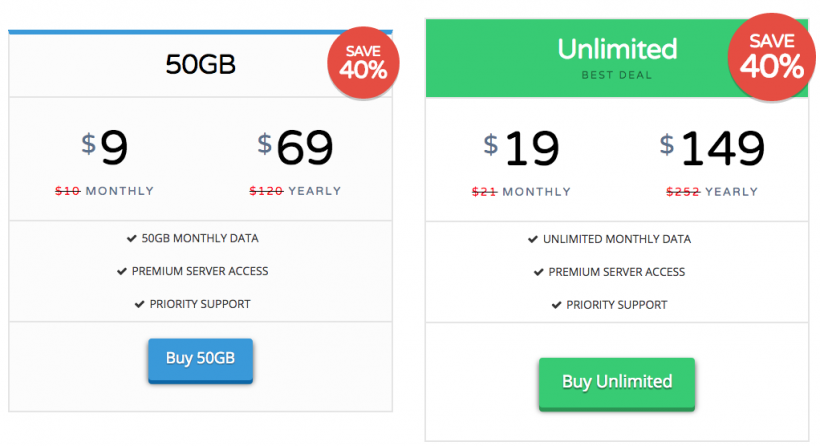 Conclusion:
Speedify is one of the best way to combine multiple Internet connections as one on Mac and PC. It is simple and very easy to use even for Beginners. There is no complex steps to follow and the simple UI allows users to setup and start using it in less than a minute. Speedify automatically detects the multiple Internet connections and reduces your configuring time as well.
Speedify Discount Coupon Code
Download Speedify with 75% Discount
This is truly a revolutionary software for faster internet speeds and connectivity. What do you think about this brilliant software? Feel free to write to us in the comment box below. Thanks for reading Speedify Review by DailyTUT and don't forget to share this post with your Twitter, Facebook and Google followers. Have a great day.