We all know that there is nothing called 100% being anonymous when you are connected to Internet. There is always a chance of you leaving some kind of information about your internet usage with your Internet Service Provider, Browser Software, the websites you visit and so on. The recent NSA spying on world internet traffic issues, made people to consider choosing some type of privacy offering software or practices that can prevent such monitoring and protect their internet activities.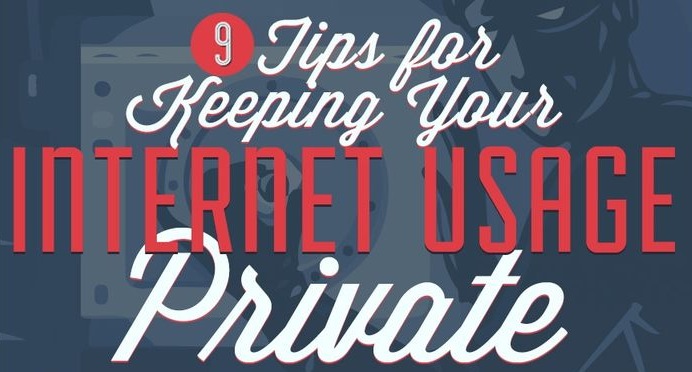 Though they claim it as a security measure, still lots of questions can be asked and monitoring the worlds internet traffic is absolutely ridiculous. Here we have one useful and interesting infographic from whoishostingthis.com that suggest you the best tips to follow in order to prevent such Spying or Data Gathering by softwares about you and your internet activities.
Any commercial softwares you use, monitors its user activities for analysis and to improve its application for making it better.
It starts from Search Engines that you may consider to use here after that doesnt monitor and store what you actually search in Internet. Second comes web browser suggestion where the Private Browsing they promise just doesnt work in the way they claim. Then using your email without letting others read about it than the intended person. Chances are there where if you send a plain text through internet then any one who can intercept your connection can read them clearly. So some suggestions given to consider a secure alternative as well.
Some are quite complicated and tough to follow, may be you can limit the usage or avoid giving everything about you and your interests in social networking websites like Facebook, Google and Twitter. Because we use such networking tools to connect with friends and family, but knowing what to share and what not to share can be helpful than completely restricting such tools.
Finally the VPN Suggestion is something very valid, where you will find the best security and privacy than any other proxy services. Proxies are not that effective really when it comes to security and privacy for its users. There are very less Free VPS Service providers but i like to recommend you to consider some premium or paid VPN service providers to ensure best security and privacy. About VPN in one line, VPN just applies encryption to the entire communication that is happening from your computer to the remote server or network and makes it tough to sniff by even your Internet Service Provider (ISP) or by Government.
So in this way you can prevent being monitored by some hackers or third party softwares, when you use a VPN. You may share your thoughts and suggestions in the comment box below.
Also, you may share this post now with your friends and followers in Facebook, Twitter and Google Plus. Have a wonderful day !