Firefox 10 stable version released few minutes ago officially. The current version is made available for Linux, Mac OS X and Windows Operating System (firefox for all os). There are plenty of features to be listed here with the new firefox 10 this time and here are some highlights of it. Awesome Bar which firefox named to the Title bar got more tweaks to suggest you the website that you like to visit before you type the full web address. This intelligent bar automatically learns the most visited websites when you use it and makes your task easy.
Design and Interface Changes
Some notable changes made to the existing Firefox design and interface.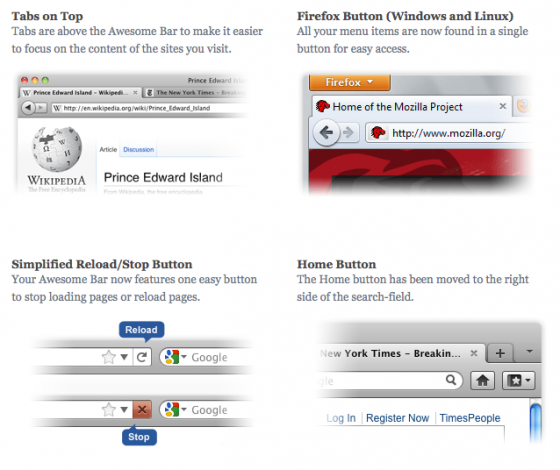 Read all the important changes and tweaks at the official firefox page.