We constantly bring you best gadget recommendations and today we have got some Best iPad Accessories for you to buy and increase the productivity level with your Apple Tablet. When you have your brunch on table then you are a versatility lover !!! This is nothing but a simple inference to versatile people as brunch carries both snacks and meal in a definite proportion. In Technology and gadget frontier you could list all the major manufacturers on the list of versatile but the one on leader board would be Apple.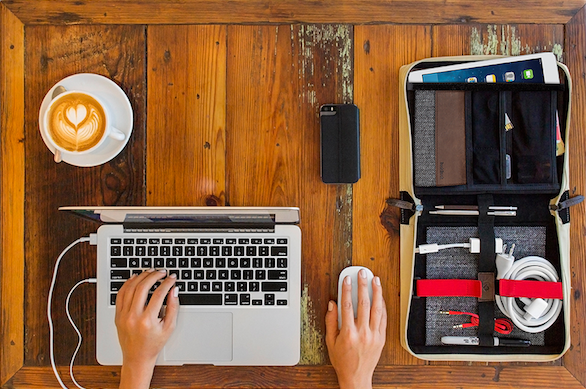 Apple comes with a masterpiece every now and then which is one of their special thing and that's the major reason why they have got genuine fans all over the world. iPad Air, recent tablet by Apple and has got an excellent reception every nook and corner. Though iPad Air is considered versatile it needs some tap on its back to be an all rounder.
Best iPad Air Accessories
iPad Air is unique and best tablet from Apple. iOS is one big reason that people choose iPad over other Android and Windows Tablets. iOS is very stable, secure and its Apps collection convince people to buy iPad Air. If you are just looking for a case or cover for your iPad Air then do check out Best iPad Air Cases and Covers from popular Brands that we have listed some time ago.
Apple iPad Air Smart Case
One of the most essential and the most rated by the users for an iPad air is its case and It won't make justice enough to carry an iPad without its case which is smart in many ways. Wake on open and sleep on close helps to wake up the iPad air whenever you open the case and go to sleep whenever you close. A best to choose smartcase and you will never regret buying it.
Buy Now: Apple iPad Air Smart Case is available for $67.07
Apple TV
Will it be a good note to make a list of accessories without Apple TV? Never! People are migrating to cut the cord way of entertainment and Apple Tv is one of the best way to choose on. High definition 1080p videos, movies, Tv shows, photos and more. Access to iCloud which helps you to view/ upload your premium videos/ movies via iTunes match.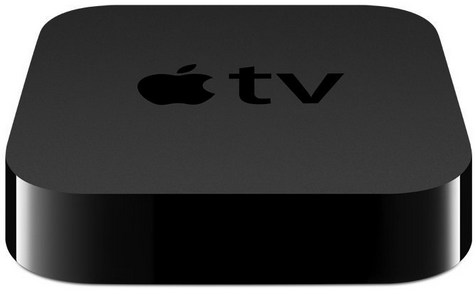 Buy Now: Apple TV Is available for $92.95
Belkin Ultimate Wireless Keyboard
Belkin Ultimate Wireless keyboard converts your iPad into a fully functional laptop and boosts your productivity. It functions using the neodymium magnets which is responsible for keeping the ipad erect on comfort angles and the keyboard on/off functionality. It also acts as a protective cover for iPad when it is closed.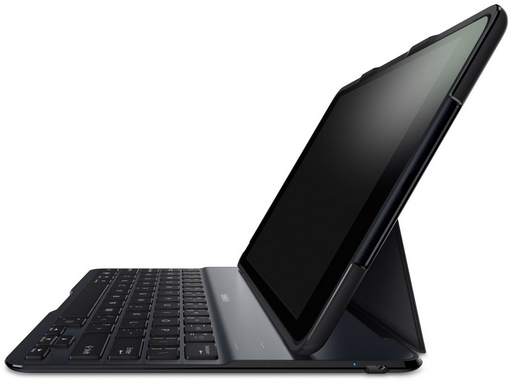 Buy Now: Belkin Ultimate Wireless Keyboard is available for $92.68
Bose Soundlink Bluetooth Speaker 3
A portable speaker is always an essential accessory for many who travels a lot and a media addict unfortunately that makes a considerable population of the world. This small wonder is such a powerful device which connect wirelessly to your iPad and gives great sound output like any other mobile speakers. In addition it supports 14 hours battery storage and dust and dirt resistant design.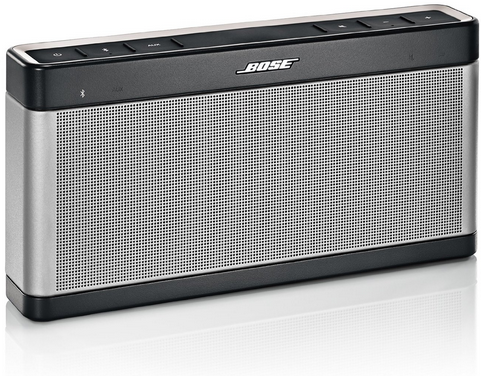 Buy Now: Bose Soundlink Bluetooth Speaker 3 is available for $299.00
iLuv Step Folio
A best folio design for iPad air which is much of comfort while using the device and to carry places as well. As a stand it serves both for landscape and portrait model which is very much convenient to shift between your work as well as entertainment and as a carry case you will have a removable strap and a handle for portability.
Buy Now: iLuv Step Folio is available for $43.16
Bowers & Wilkins P7 Mobile HiFi headphones
An over ear headphone which brings you even more closer to music will be Bowers and Wilkins P7 series headphones. The best feature of this HiFi headphones is the sound clarity which is idle to isolate balance, clarity and space with the entire frequency of sound you listen to. It comes with a remote and dual cavity cushion pads to support isolation from outside sound.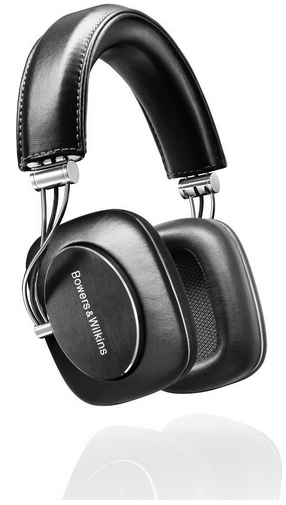 Buy Now: Bowers & Wilkins P7 Mobile HiFi headphones is available for $399.98
Belkin Travel Power Pack
A must carry through device and an essential accessory when you don't find a wall socket and a proper adapter for it in between an important task. Its slim and easy to carry and supplies power to charge your iPad fully on a single go with 9000 mAh. Belkin travel power pack has got a usb to micro usb cable to charge the power pack and to use it on a tablet.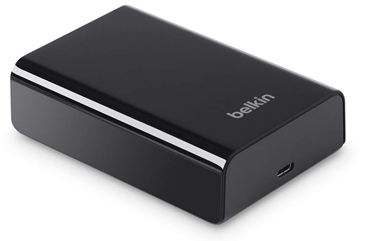 Buy Now: Belkin Travel Power Pack Is available for $69.99
ZAGG HD invisibleSHIELD for Apple iPad Air
After investing some reasonable bucks on the iDevice you won't feel settled if you don't buy a Scratch card on it. ZAGG HD invisible shield is a thin and hd resilient frame which is used on U.S military helicopter blades. This invisible screen guard guarantees glossy film for the screen and is of nano memory technology which invokes self healing and resistance to the screen. ZAGG HD invisible screen guard is of Lifetime warranty.
Buy Now: ZAGG HD invisibleSHIELD for Apple iPad Air is available for $22.71
Dekke Slope Stand
If you are looking for a simple, sleek and elegant stand for your iPad Air then Dekke slope stand is the terminal you would end up with. Well known for its sleek design and firm mounting of the device which is functional using microscopic suction technology for slope operation at desired angle.
Buy Now: Dekke Slope Stand is available for $49.99
Griffin Survivor for iPad air
If you are carrying your iPad air on a travel or through a package/baggage then you might be always cautious of the device position and placement. Griffin Survivor helps you to protect the iPad on their Military duty case which is been revised of multiple tests on various conditions and been authorized for heavy duty on rugged scenarios. Integral display shield provides protection for the display on wind and rain.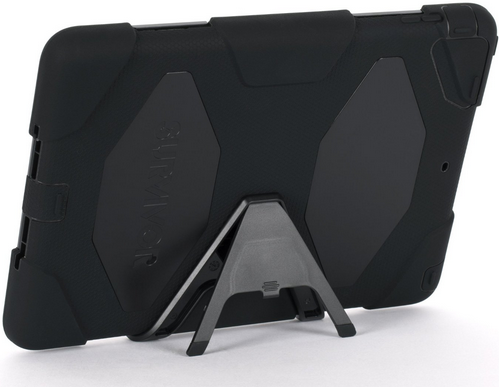 Buy Now: Griffin Survivor for iPad Air is available for $35
The above list is based on popularity, customer ratings and reviews for iPad Air. We believe you have found your best iPad Air Accessories today to boost productivity and have more fun with your Apple iPad Air. Feel free to Suggest your favorite accessories for iPad Air through comments below that we have missed to mention. Also dont forget to share this page with your friends and followers by Retweeting, Sharing it on Facebook and Giving a +1 in Google+. Have a wonderful day.