There are hundreds of bluetooth headphones available in market today and its not that easy to find the best one that fits your budget also fits comfortably in your ears. Based on Ratings and Reviews by existing users we have hand picked some Best Bluetooth Headphones for iPhone and Android smartphone users. Technology has its wings wireless that takes you places. This may be a modern saying which changes with time but currently if you observe it, this would be the factual way as people look at technology.
When the world goes wireless why are you still sticking into your wired headsets which gets stucked all time. Take up the wings and fly with your music unplugged.
We regularly come up with more hand picked headphones, speakers and mobile phones for you. Recently we wrote about best mobile bluetooth speakers to help you non stop listen to your favorite music albums wirelessly. Incase if you prefer to get a wired headphones here are some of the Best iPhone headphones with microphone to listen music and attend calls on the go.
Plantronics Voyager Legend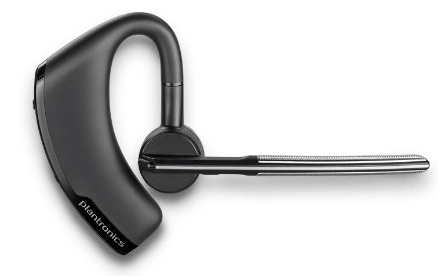 The best in the market and the accessory that's been sold like a hot cake is Plantronics Voyager Legend. A smart way to go wireless which helps you in many ways like automatic call answering when placed on ear, minimized distortion sounds from environment and maximum in ear sounds, Voice recognition to play music and answering calls etc., This is a gadget that should be never missed so give a try on it.
Price: $69
Buy Now: Plantronics Voyager legend
Jawbone ERA
Jawbone ERA covers the major attraction for its HD 10mm wideband speaker which keeps you feel alive with the music anywhere whereas its a heavy traffic environment or a holiday sporting. Its avoids noise from the surrounding by means of NoiseAssassin 3.0 and motionx technology aids you to do some basic voice control to the device.
Price: $82.69
Buy Now: Jawbone ERA
Blueant Q2 Smart
Won't this be fun when your bluetooth helps you go complete hands free to attend a call and read the caller name for you? It is made possible with Blueant Q2 Smart bluetooth which TTS technology which helps in reading the caller name for you and to answer, ignore, decline the calls with voice commands. It integrates with Bing which lends your voice commands to make your work simpler.
Price: $45
Buy Now: Blueant Q2 Smart
LG Tone HBS 730
A great quality bluetooth headset guaranteed with a lot of features to impress you like LG Tone technology which gives you CD quality sound over a bluetooth connection, 10 hrs of battery life that would get you closer to music, reads text message for you and voice commands by means of BT reader application.
Price: $59.97
Buy Now: LG Tone HBS 730
Jawbone ICON Thinker
Another Jawbone edition which is pretty different from its successor in terms of design but simple awesome in terms of performance. Military grade Noiseassassin which cuts down the external noise. It also posses a multipoint which helps to bring in parallel the music and answering calls between two smartphones connected.
Price: $39.99
Buy Now: Jawbone ICON Thinker
Bose Series 2
How would we miss out the market leader on the mobile and PC accessories on a list of best bluetooth headsets. Bose bluetooth headsets are totally unique design breaking down the stereotype models with ergo fit that doesn't troubles you for the whole day, voice commands to answer calls, noise reduction for better listening and brilliant audio quality.
Price: $149.95
Buy Now: Bose Series 2
Sony Stereo SBH20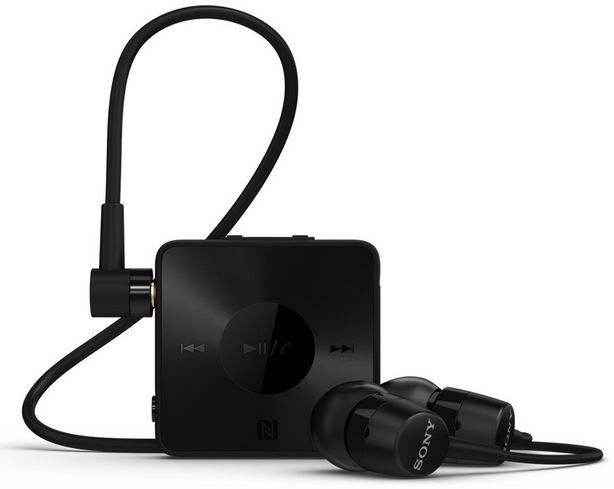 With a highly positive comments from the users Sony stereo SBH20 finds a place on the best in market. One touch configuration with your smartphone and start sinking into music where Sony audio experience is one of the best in the world with dynamic stereo and rich bass effects. The design is looking age old but its mostly supportive as you need not to find the buttons.
Price: $35.95
Buy Now: Sony Stereo SBH20
Plantronics M50
An old classic design from plantronics but has fetched a great number of users and quality performance with the manufacture would be M50. Apart from voice commands, and noise control for clear call quality this series also comes with an add on like the battery meter for the device can be viewed on an iPhone screen which helps you most of the time to get it charged.
Price: $34.15
Buy Now: Plantronics M50
Jabra Extreme 2
Jabra Extreme 2 helps in connecting two smartphones at a time and its comes with two ear fit hooks, ear gels and a car charger. This mono bluetooth headset is designed as to avoid much of background noise and renders excellent call quality. With a lot of supportive features as HD voice ready, caller id reader, voice guidance support to enhance your usage.
Price: $39.99
Buy Now: Jabra Extreme 2
Samsung HM1700
A simple but efficient device which is a must carry through accessory for your smartphone where Samsung HM1700 comes with a sleek metal design and capable for mono streaming for music and automatic volume adjustments that would help you big time. Echo cancellation helps you to avoid the environmental noise and sticks you to the work.
Price: $49
Buy Now: Samsung HM1700
These are best bluetooth headphones for your iPhone and Android Smartphone. Ofcourse these bluetooth headphone are also compatible for iPad, Android and Windows Tablets and Laptops. We will be coming up with more hand picked gadgets for you and dont miss them by following our Facebook Page, Twitter and Google+ Page. Thanks for reading and have a wonderful productive day.