It must feel like, you are stuck in an Endless loop in an attempt to Update Apple ID Settings. I felt the same and here is a fix for update apple id settings error in iPhone and iPad. I think, it could be some strange bug in Apple verification system.
Stuck at Update Apple ID Settings Error with a message "Some account services will not be available until you sign in again." But i am able to use all the iCloud services normally. My Photos sync is working fine, Messages, Facetime and generally everything else.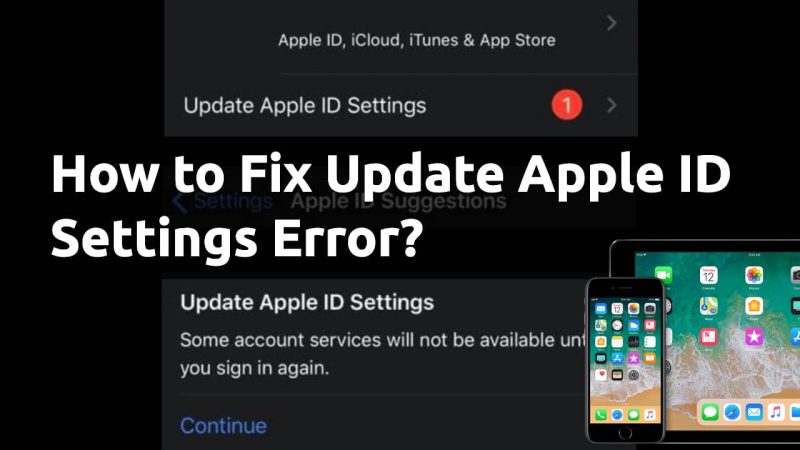 Not sure which specific service will not be available if i don't complete the Apple ID signup once again.
Even Find My iPhone feature is working well. That's when i realised its some crazy bug affecting both the iOS and macOS devices. Even after tapping on "Continue" and entering iCloud ID and Password for several times, the messages stays in Settings App.
IMPORTANT: Avoid Creating New Apple ID and Signing In to Fix this Error. iPhone and iPads have 3 Apple ID account creating limit. Once it's reached, you wont be able to create new Apple IDs. This is to prevent misuse of Free 5GB iCloud Storage.
How to Fix Update Apple ID Settings Error in iPhone and iPad?
There are few troubleshooting steps available. Pretty simple and easy to follow. Let's begin,
Method #1 Email Verification Completed or Not?
Make sure you have successfully verified your Apple ID if you have used third party mail service providers while creating your Apple ID. Usually we create our Apple ID with a Gmail. Apple sends an Email to verify that we own this email address by sending a verification link.
Failing to complete this step gives us "Update Apple ID Settings Verification Failed" Errors in iPhone and iPad.
So verify that you have received any email from Apple and complete the verification to approve this iPhone or iPad. For most of the users, this first method should fix Update Apple ID Settings notification error in Settings. If the Problem fixed for you, do mention it in the comments below.
If the first method didn't work, then proceed next one.
Method #2 Sign Out Apple ID from iCloud, iTunes & Appstore
Step 1: Go to "Settings – Tap on your iCloud Profile".
Step 2: Scroll to the bottom of the page and tap on "Sign Out".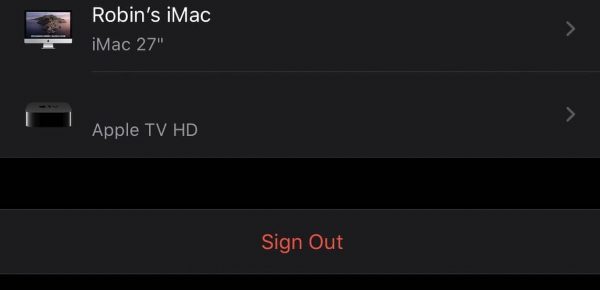 Step 3: Go to "Settings – iTunes & Appstore".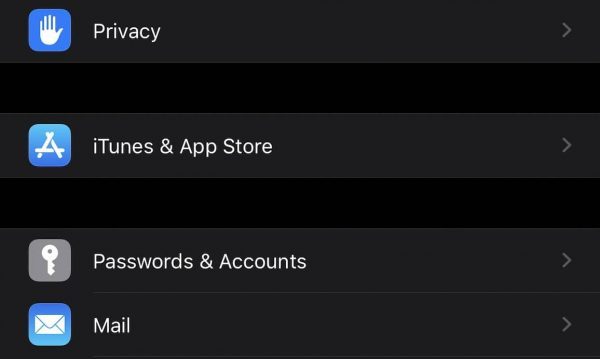 Step 4: Tap on your Apple ID and select "Sign Out".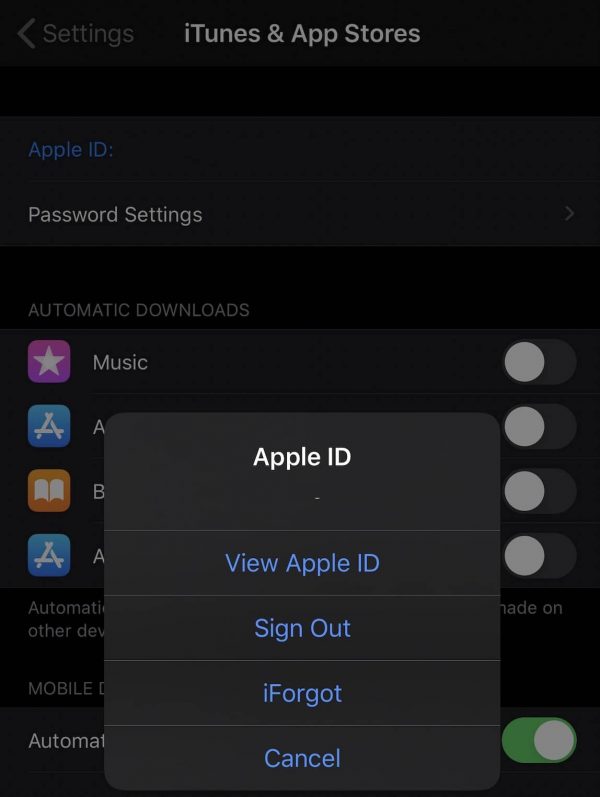 Now Restart your iPhone or iPad once. Once reboot is done and you are in your Home Screen.
Step 5: Go to "Settings – Tap on Sign In" at the first iCloud section.
Step 6: Login with your Apple ID Credentials.
Step 7: Go to "Settings – iTunes & Appstore". Login to your Apple ID if not automatically logged in from previous step.
Now check with the Settings App next to your iCloud Profile. You will not see "Update Apple ID Settings" Error or Notification.
Method #3: Did you Create your Apple ID with your Mobile Number?
One of the mysterious and challenging problem i had recently. My client have created his Apple ID using his mobile number instead of Email Address. We normally use our Email address like Gmail, Yahoo or any other email service hosted address while creating Apple ID.
But he created with his mobile number, and the above steps didn't help to fix the problem. If you are using your mobile number to login with your Apple ID account page or sign in with your iCloud in your iPhone or iPad, then good news is, we can fix it right away.
Caution: Apple iOS Device is limited to 3 New Apple ID creation. You cannot create more than 3 Apple ID's in an iOS Device. So make sure you are going to create one apple id without any error this time to avoid reaching the limit in your iPhone or iPad.
Login to appleid.apple.com and try to verify your Email Address with a Verification Code as instructed in the first step. If that step didn't work, make a call to Apple Toll Free. You can google search to find apple toll free customer support for your country.
Inform them that you are using your Mobile Number to login as your Apple ID and you like to use your Email Address here after. If you are not able to add your email id by yourself in appleid.apple.com then taking apple customer care or tech support is necessary. Once done, you will be able to login with your email address as apple id to your iPhone.
There will be notification waiting for you at your Settings Page. But this time the error will goaway and the verification will be successful. Congrats, you have fixed Update Apple ID Settings Problem and Error Successfully.
If the above suggested steps didn't fix the error in your iPhone or iPad, then only option left to try is to do iOS Clean Installation. To do that, it is important to take backup of your iPhone or iPad before proceeding with the steps.
Learn How to Clean Install or Restore iOS in iPhone and iPad? with the help of iTunes Software. Read the instructions carefully before proceeding with the Clean iOS Installation.
I am pretty sure, that your "Update Apple ID Settings" Problem on iPhone and iPad has been fixed by now. Do try the last step only if the above two suggested steps didn't work.
If you find this tutorial useful and Fixed Update Apple ID Settings Error on iPhone and iPad, feel free to share this post with your friends at Twitter and Facebook. Have a wonderful productive day.