Update: Facebook has integrated Skype platform and you can now make an audio call right from your Facebook Messenger App. Download and Install Facebook Messenger on your iPhone or Android to make calls.
Global Agent Inc has released the first iPhone app for making free facebook video call. We have tested the App and its little buggy at present. May be the next update for this app can fix the bugs in place now. You can use this facebook video call app in iPad, iPhone 3Gs, iPhone 4 and iPod Touch.
If you are looking for Web Conference Solutions for your Small or Medium Business company and organizations, then read about Free Video Conference Software Tokbox.
This app actually uses Facebook Connect feature to login to your Facebook account. Then it displays your facebook friends list to select and make video facebook call. Facebook video calling often gives error (may be due to server load)  and you have to retry it after sometime in such case.
Download Facebook video call Appp for iPhone, iPad and iPod Touch
Here we have some screenshots of this awesome App.
———————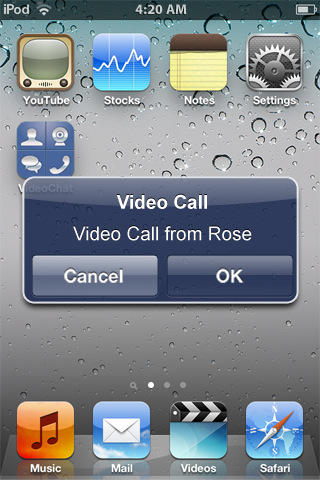 ———————
———————
Thanks for reading and if you are using iPhone, you may want to check Flexispy Review: Best Spy App for iPhone, iPad and Android post to download the worlds Best Spy Application for iPhone. Monitor your Kids and employees Messages, Phone Calls, GPS Location and much more with this brilliant application.
Feel free to share this post with your friends and followers. Have a wonderful day.