Remo Recover Review and 25% Remo Recover Discount Coupon Codes brings you big savings today while helping you recover deleted files from your Hard Disk Drive. Use our Search box at the top right corner if you are looking for Windows and Android versions of Remo Recovery Softwares.
Accidents do happen and we try to undo the last action we did to get the file and data back on hard disk. Sometimes, we spend hours and days in retrieving the deleted or lost file and data from our hard disk drive, USB Flash Drive or Memory Cards. The photos that captured precious moments happened in our life may deleted accidentally and we dont have any backup copy of them anywhere.
Well, you dont have to spend hours or days anymore. Remo Recover File and Data Recovery utility will help you get the files back safely and securely.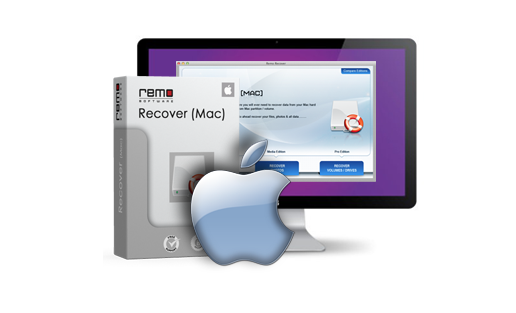 Remo Software is a dedicated company that creates file recovery software for various platforms. They currently have file recovery software for Windows, Mac OS X and Android platforms. Recently I wrote about remo recover windows file and data recovery utility quick review, so if you are using Windows and searching for a best file recovery software for your PC, then checkout the link.
Alright, lets explore the features and highlights of Remo Recover for Mac. How effectively it retrieves your deleted data or lost data from old hard drive, USB Flash Drives, Memory Cards, SD Cards and any type of storage devices.
Remo Recover Discount Coupon Codes
Remo Recover Mac File Data Recovery App
[youtube]https://www.youtube.com/watch?v=r7HFDKCPEjY[/youtube]
This file recovery app has the best interface and UI to let anyone easily operate and recover deleted files on mac. Its pretty simple, and for a mac app, i dont have to talk more about it. You know it, and remo recover scores good when it comes to design part without any complicated interface. Mac uses HFS+, HFSX type of file partition formats, and you can now recover deleted files from HFS+ and HFSX file systems using Remo Recover for Mac utility. This isn't free file recovery tool, but you can try the trial version to see the file discovery ability of this application on your Mac OS X. Then, you can purchase this brilliant file recovery application for mac os x.
Supported Memory Storage Types?
If you have a USB Pendrive, SD Cards, Micro SD Cards that you are using in your camera then you can use Remo Recover to get back deleted Photos, Videos, Music files from those storage as well. This powerful utility works excellent on FAT16, FAT32 file systems as well. You dont need to download and install any separate tools or additional plugins to recover files from other file systems used in Windows computers as well.
Compatibility: iMac, Macbook Pro, Macbook Air, Mac mini and Mac Pro
Many professional Mac data recovery experts are using and suggesting Remo Recover as the best file recovery app available for Mac computers.
If you have deleted any files on your mac using "Command + Delete" then they normally moved to "Trash" folder and you can easily recover those. But if you deleted the files, data using "Command + Shift + Delete" keys or via Terminal by typing "rm -rf" command or Emptied your "Trash" bin, then the data is deleted permanently. In this case you will definitely need a file recovery or data recovery app for your mac to bring it back.
Super Fast File Discovery
Remo Recover Mac App just does what it promises. It has a special algorithm that performs the disc scanning super fast and discovers all the deleted data from your mac hard drive or secondary storage device such as memory cards, pen drives etc., Its deep scanning technology finds any important files and data buried deep in your hard drive.
Recover RAW Photo formats
Remo Recover for Mac recovers deleted raw image files from your hard disk drive based on their unique signatures. If you are  photographer and accidentally deleted any raw photography files, then you can recover those pictures back from your hard drive using remo recovery utility.
Preview and Recover Files
If you are hunting for just one document or file, then you can preview the recovered files before restoring them to your hard disk drive. This saves lot of disk space where you don't have to recover and store all the old files, deleted files and unwanted files in your computer. Remo Recover has a beautiful interface that allows you to see the complete list of recovered files and documents in a "Finder" style of window. You can easily operate it and recover the files you want.
System Requirements
Lets see the minimum system requirements that is required to run Remo Recover Mac App. Well, by default mac computers comes with powerful hardware and features, so you can run this mac file recovery app on almost all macs without any problem.
OS X version: OS X 10.5.x, Leopard, Snow Leopard, Lion, Mountain Lion supported. OS X Yosemite compatibility is under development and expected in an update very soon.
RAM: 2 GB and more will boost the speed of file discovery and recovery.
Disk Space: 50 MB Free disk space
Remo Recover for Mac works seamlessly with 32bit and 64bit mac computers. Make sure you logged in using your administrator (root) account to install and run this software. You cannot run this tool in Guests or any limited permission user profile login.
Remo Recover Coupon Code
For limited time Remosoftware is running a promotional offer. You can save 30% flat with your software license purchase. Simply follow the instruction provided in Remo Recover coupon code page.
Thanks for reading and i am sure you have found your best file recovery app for mac. Do share your views and suggestions in the comment box below after using this utility and dont forget to share this post on your social newsfeed. Have a wonderful day.