Remo Recover Review for Windows and 25% Remo Recover Discount Coupon Codes are here to bring you big savings today. Recover Deleted or Lost files and Save money on the purchase of Remo Recovery Software.
There are tons of file recovery software available on the Internet. Finding the best file recovery software that works as it promises is difficult. Very few receive an update from their vendors, and it works well in recovering lost, deleted files from computers. Remo Recover is one such kind, which recovers files super fast from Windows, Mac, and even your Android mobile phones.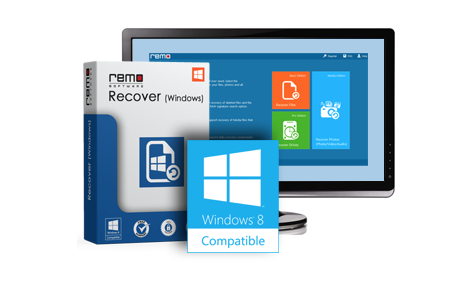 It's a kind of all-rounder when it comes to file recovery software. Remo Recover File Recovery software for Windows is quite popular among technical support people. It makes their life much easier to recover deleted, lost files from Windows PCs. They recently introduced a file recovery software for mac os, which does the job perfect as the name says it all. If you are searching for a mac file recovery software, then you have found one.
Remo Recover Coupon Codes Discount
Search for your Remo Recover Software in the search box here. Check out how much discount is available and proceed with the payment. Your Remo Recover Coupon Code for Windows will be applied automatically.
Remo Recover Windows File Recovery Quick Review
Remo Recover for Windows is the perfect and best file data recovery software available today. Remo is unique because of its advanced and powerful data extraction techniques built-in that effectively retrieve lost, deleted data from formatted/re-formatted hard disk running Windows OS. It runs fast even on moderate system configuration and recovers your lost music, movies, images, documents, archive files and any other data.
Remo file recovery software for Windows also lets you recover deleted files and data from USB Pen Drives, Memory Cards, and Flash Storage Drives. If you have an SSD (Solid State Drive) and deleted any data, use Remo Recover to recover deleted files from your SSD. It is the best file recovery software for SSD Drives as well. Let me highlight some features of Remo Recover, Best Windows File Recovery software to know why you should get this powerful utility.
Advanced Disk Drive Scanning ensures super fast discovery of deleted files and data from drives.
Recover Photos, Music, Video Clips, Documents and much more in minutes.
Recover Files, Data from Formatted, Re-Formatted hard disk partitions (RAID0, RAID1 and RAID5 supported), even if you have reinstalled Windows OS.
Recover Files from non-booting or crashed hard disk drive.
Recovery Files that bypassed Recycle Bin or deleted using "Shift+Delete" accidentally, which deletes the file permanently in Windows.
File Recovery possible in FAT16, FAT32, ExFAT, NTFS and NTFS5 file system types.
You can "Preview" before initiating "File Recovery" process once the files are discovered.
Remo Recover can identify and restore more than 300 files types from SATA/SCSI/IDE/PATA HDD Disk Types.
You can recover files from iPods, SD Cards, MMC Flash Memory Cards, USB Disk Drives and more.
You can compress the recovered data as .zip files which saves disk space.
Resume Capability: Remo Recovery for Windows provides "Save Recovery Session" that helps you to avoid re-scanning, and you can resume the recovery process from where you left off.
Create Disk images to bypass bad sectors in older disk drives so you can perform file, and data recovery later.
Remo Recover System Requirements:
Operating System Supported:
Microsoft Windows 8, Windows 7, Windows Vista, Windows XP, Windows 2008 and 2003
Required RAM:
The minimum size of RAM should be 512 MB. (Recommended RAM size – 1 GB Software supports data recovery on 32-bit and 64-bit Windows PCs.
Note: Ensure you logged in as System Administrator to run Remo Recovery Utility on Windows PC.
The remo recover team provides you with excellent technical support after sales. So you can contact them anytime if there is a problem in recovering or issues with the software.
Remo Recover Coupon Codes
For a limited time Remo software is running a promotional offer. You can save 30% flat with your software license purchase. Follow the instruction provided on Remo recover coupon code page.
Guaranteed 100% satisfaction and Free Tech Support are included with every purchase. I hope you have found your best file recovery software for Windows today. Thanks for reading, and have a wonderful day.