Tweetbot has become so viral among iPhone App and started to download by thousands of twitter users from the day one after its launch. Tweetbot has some extra functionality and gives the most to use twitter at best in your iPhone. This is literally a boon for twitter users who also use twitter in their iPhone. Tweetbot costs 1.99 USD and its totally a worth, as many existing users say.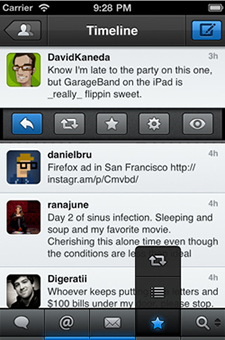 The features make the tweetbot so special and becomes a direct competition with other twitter apps available for iPhone. No doubt this will hit other twitter app sales in coming days.
[vimeo width="550″ height="300″]http://vimeo.com/21852319[/vimeo]
Video Credit: [markjardine]
Have you tried Tweetbot ? what do you like to share about this great app ? Please do leave that in comment below. Happy Tweeting.