Twitter has become an essential communication tool for many users. Its of course the best and smartest way of communicating with others. This great micro blogging service makes people addict so easily. @anandgeek wrote an article few months that helps you to increase your followers count "How to increase 100+ twitter followers a day ?". Today i will share couple of twitter unfollow tools, that will help you in un following twitter users who are not following you back.
Many feel it as an insult if people who they follow forgot or not following back. If you have 1000 or more followers in that category then its pretty tough to use the twitter unfollow feature to unfollow all of them.
One of the simple and best tool to bulk unfollow or bulk follow. You can bulk follow users who are following you and you actually not following back. Yes, its pretty tough to check them as a list in twitter site. Your twitter karma simplifies the process and displays a clean UNI and BI directional arrows to represent the follow status between you and your twitter follower.
Also Read,
Signin using your twitter id via OAuth (twitter api) and click on "WHACK" button to begin the process.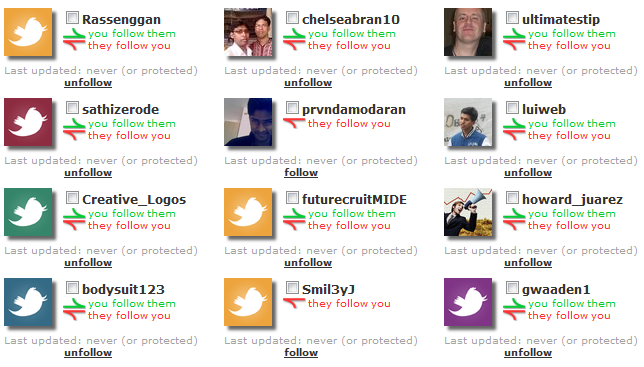 Recently Twitter sent a notice saying that the third party twitter app developers (who create follow or unfollow tools) should remove their bulk unfollow feature and thats why you wont find an option of unfollowing people in a bulk. Bulk Block is different from unfollow, so dont click on that unless you know what you doing.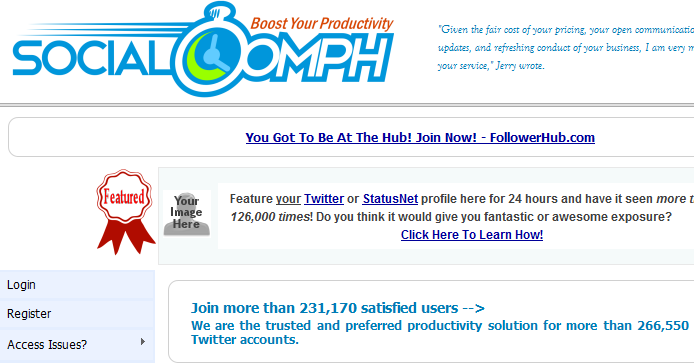 One of my favorite tool where it provides many other option than just unfollowing tool for twitter. You can scheduled automated responses to your twitter followers, also for the new follows you receive after registering with socialoomph. You are allowed to customize the replies and direct messages at your choice. It also has some premium services and if you feel its worth with the trail period they offer, you may go for the premium package.
For beginners, the free service they offer is pretty much great and sufficient.
When we look for paid tools to automate twitter actions, then Tweet adder is the best one i would recommend to automate your twitter follows, unfollows, @replies, Direct messages, and many more simply from your desktop. All these providers do offer trial packs before you take the decision of buying premium.
So which is your favorite twitter tool ?
You may also like to Read,