Apple Watch is one powerful smart watch, a gadget many people wearing today. Did you know? you can easily access and use compass on Apple Watch? One of the most useful technology inventions I have ever seen is the smartwatch, and the trend started with the launch of the Apple Watch.
Unlike many smart watches, Apple Watch is highly used for fitness and activity tracking. There are tons of apps available for the Apple Watch natively in Appstore.
Here after, you will see how useful compass app on Apple Watch. Give it a try and see how easy it is to find directions or to use it for navigation purposes.
Also Read, Best Sleep Tracking Apps for Apple Watch, Free and Paid Apps
Unfortunately, many users didn't know how to use the compass app on Apple Watch. If you are one of them, then this article would help you to understand the compass app in Apple Watch and also teaches you to use it in many ways. Don't worry about battery drain or battery health of Apple Watch. Do follow Apple Watch Battery Health Drop Fast? Don't Do These Mistakes! tips.
Without further delay, let's dive into the tutorial.
How to use the compass app in Apple Watch?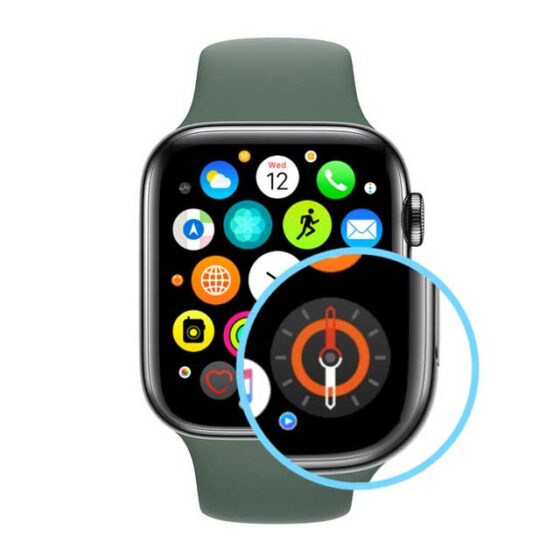 Open the Compass app from sorting through the bubbles.
The white arrow indicates your current bearing, which always points towards the north direction and then you can easily determine the other 3 directions.
Make sure to allow access compass to your location.
How to allow the compass to access your location?
To allow access,
Navigate to the Settings app on your Apple Watch. 
Tap Privacy > Location Services > Compass. 
Tap While Using the App.
The compass utilises Magnetic North by default but you can change it to True North in the settings app.
Change the Magnetic North to True North in the Compass App
To change it to true north,
Open the Settings application on your Apple Watch,
Tap Compass, then
Turn on the Use True North feature.
In the upper left corner of the screen, you can find in which bearing you are going. This provides you with the number of degrees, estimated clockwise, from the north.
Difference between Magnetic North vs True North?
As a matter of course, the compass utilises Magnetic North, yet you can change this to True North. True North is more useful; you won't have to know the declination in your specific location.
Add the Compass feature to your Apple Watch face
You can add a compass entanglement to your watch face. You can add this feature to the Infograph watch face, not all watch faces will have this choice one watch face that has space for some complications is Infograph.
Also Read, Best Apple Watch Alternatives with Heart Rate Monitor and Fitness Trackers
To add compass complication on your watch face,
Open the Watch application on your iPhone.
Tap on one of your watch faces under My Faces or track down another one from the Face Gallery.
Pick one of the accessible areas, then search for Compass.
Then add it to the watch face.
These are the few tips and steps you can take to get the utmost on your Apple Watch Compass application, I hope this article helped you to use the Compass app on your Apple Watch. Thanks for reading and if you find this post useful, do share it with your friends at Twitter and Facebook.
Someone who doesn't know how to use the compass on Apple Watch will also be able to utilise it to the fullest as well. Have a wonderful day!