WhatsApp introduced "Read Notification" feature last week for both Android, iPhone and Windows OS versions and it was clear with one on one messages. Previously you see Two Tick marks in gray color which shows message has been "sent" and "delivered". Now you will see both changed to "Blue Tick" marks that indicates your message has been read by the receiver.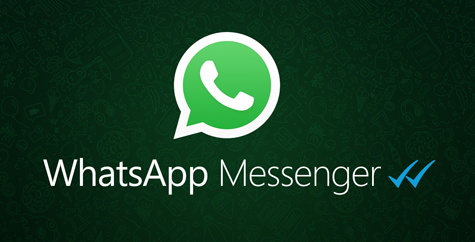 This is pretty much a complicated situation for many users who wanted better privacy and avoid unwanted conversations from friends, family and others when they are busy and dont want to reply quickly. May be Whatsapp will introduce a feature to Turn Off Read Notification in upcoming updates for Android and iPhone.
How to See Who Read your Message on WhatsApp Group?
on iPhone
Step 1: Open the Group, Tap and Hold on the message you have sent.
Step 2: Tap on "Info" to see the details of group members who read your message.
Here is a screenshot that shows who read your message and to whom it is delivered.
On Android
Step 1: Tap and Hold any message you have sent in WhatsApp Group. On the top of the screen you will notice "i" letter rounded which means Information.
Step 2: It will open a screen that shows all members name who read your message.
Well, the privacy is got a big hit after whatsapp introducing this Read Notification feature. However, it will be useful for many to demand for replies quickly. Also if you are thinking about switching to some other messaging app, you may consider to read Best WhatsApp Messenger Alternatives that will help you with finding some of the popular, secret chat feature enabled apps. Telegram is one of my favorite that has Private Chat feature that auto destructs messages you send after certain seconds which you specify.
If you have better whatsapp messenger alternatives, do share it with us in the comment box below. Thanks for reading and dont forget to share this post with friends and followers. Have a wonderful day.