We handpicked some of the best and popular android apps for the month of October 2014. Read a short description and begin downloading these super cool android apps that makes your smartphone experience great. The reason we get a smartphone or tablet is to save some time and work smarter with applications. There are million of apps in the Google Play Store and selecting the best is always a tough task.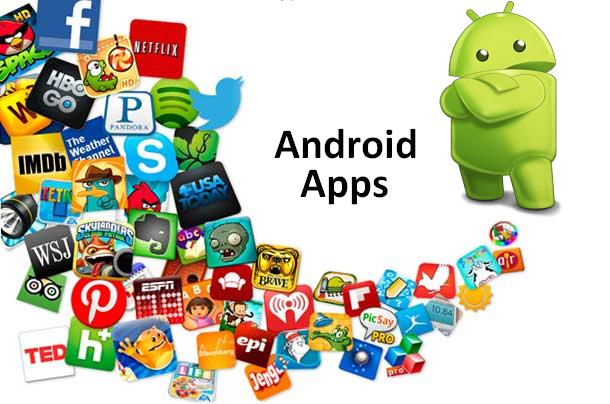 These apps are popular because of its existing user ratings and reviews. So we carefully selected the best android apps for you today in Productivity, Gaming and from some Customization category.
IF this, then that (IFTTT)
If you are a bloody coder then you must be surely aware of the trigger concept. This is what the actual idea behind the build of IFTTT. If this, then that helps you to customize or program your work in prior and let the internet work for you completing your task one after the other. Assign a task on the first lot and if it succeeds then you next desired task will take that place and it goes on. You can set conditions based on time and location.
Download If this, then that
Copy Bubble
Cliping an image is made simpler by means of Copy bubble. This sweet google tweak helps you to copy the texts, and clip down the images on a single click on the bubble that appears right on the screen you navigate. This is far better than any of the screenshot apps and you don't need to root your device for the same.
Download Copy Bubble
Skysports Football SC Brazil
"Never miss the football season, and that would be your greatest sin" an old saying from a die hard football maniac and sticking to that we would never miss a football app of the month targeting FIFA 2014. SkySports Football SC Brazil is the coolest app to have on your smartphone to keep a track of football score. Follow every minute and every second of football update and live commentary, match stats, photos, player profile etc., and keep the live wire up.
Download Skysports football SC Brazil
1Password
Tired of having lots of password on lots of online sites and social medias? No more spaghetti business when it comes to setting a password as 1Password is here. This app helps you to create a strong password for each website and remembers it for you. A single tap on the website you need to login would get you in. Create as many strong passwords you could and remember just one.
Download 1Password
You can find some discounts for agilebits 1Password 5 for Mac OS X and Windows at our coupons section. Currently we have limited time $7 off which you can get it from 1Password 5 Discount Coupon Code page. If you own an iPhone, iPad then do check our Free Password Managers for iPhone and iPad Post to get more suggestions.
Ultimate G3 Launcher Theme
The most recent news and a positive one for LG flagship as their recent outing with LG G3 series of phones has gained most attraction from public and since its getting launched soon its the right time to grab a look of it with this new Launcher theme. Right from dock bars, icon pack, folder enhancements, and a full launcher elements it is never the less to the original.
Download Ultimate G3 launcher theme
Thanks for reading and we will be coming up with more android apps suggestion in coming months. Follow our social media feed at Facebook, Twitter and Google+. Have a wonderful day.