Action speaks louder than voice is an old saying and right now in this techie world we say pictures speak sweeter than words. Its never a joke as photography is an art which is not easy to master. We are bringing you the best camera apps for android to take stunning, colorful, creative pictures and special tools that will add more life to it Simply getting out from the busy world and going in search of a scenery doesn't make you a photographer. If you use Google Chrome as your primary web browser, then you may look at Photo Editing Chrome Apps to edit and create brilliant photographs in your Computer.
A real photographer sees the normal things in day to day life as a scenery and capture them through his eyes via powerful lens on his HD weapon to make it speak forever. To the world wide camera enthusiasts who are android users, we give you the best of camera apps to use on your smartphone. Windows users generally install some photo editing software in their Laptop or Desktop. But Apps arrival helps you to edit photos that you take on the go without the necessary of downloading them to your PC.
Camera360 Ultimate
Camera 360 is the best camera app ever available in Google play with close to 250 million users worldwide. This is a simple app but with a combination of all the specifications you would look into for a beautiful picture. A lot of mode to support beginners and for fast action like a selfie, easy mode, flicker mode and a lot. Take the pictures and you can edit them professionally with hundreds of mode to be tried on.
Download Camera 360 Ultimate for free from Google Play.
Cymera Camera App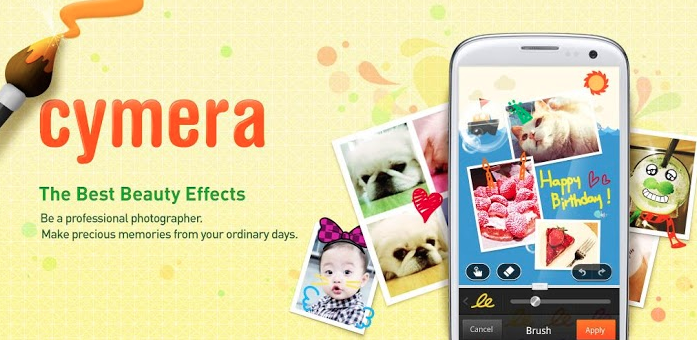 Won't it be amazing if you carry your own photo playground in your pocket for free ? And that's Cymera for you, which is simply a all in one platform for your photo thirst. Take photos with multi modes available, retouch it with your own text, edit the photo with touch ups on skin and also you can make a collage out of it. With a variety of lens to help you take pictures Cymera is the best app on your phone for photography loving people.
Download Cymera for free from Google Play.
Retrica Camera App
Retrica has got a huge amount of users for a single aspect for which the entire world goes crazy now, Selfie. This app is specially meant for taking selfies using your Android smartphone. This is even one of the best selfie app for android mobile phone. where you have a lot of features and filters to make high quality vintage pictures. Just customize the filters before you go for a shot and enjoy the view via lens. It has a built-in collage maker for bringing up the collage album of your photos.
Download Retrica for free from Google Play.
Google Camera App
An official app from Google Developers which is very quick in taking snaps and allows you to edit it with some brilliant photo modes. This is well known for Panorama mode of taking pics where you can bring up with a 360 degree image and PhotoSphere for the image viewing. If you are searching for best panorama app for android, you have got one. Lens Blur option is there which helps you to make some high quality SLR images.
Download Google Camera for free from Google Play.
Candy Camera App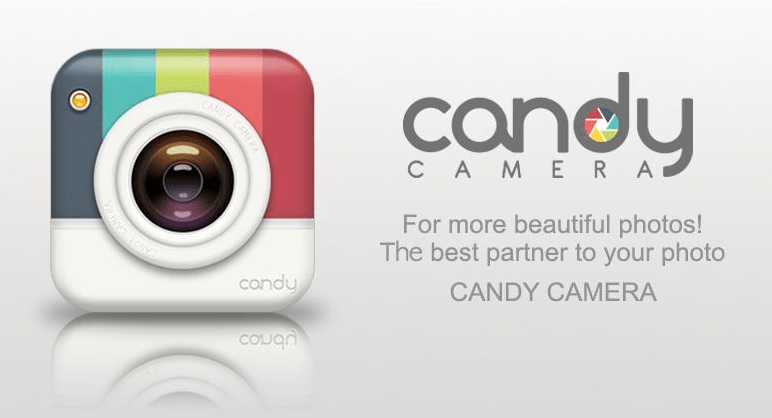 The app is well know for Real Time Filters to add beautiful rendering to the photos and you can bring up some extra effects after the the snap is ready. One of the best app to be used for selfies, easy to use buttons and comfortable controls. Edit the picture like a pro with some beauty effects and touch mode editing.
Download Candy Camera for free from Google Play.
Snapseed
Photography turns into fun when you start using Snapseed. A high quality photo rendering application is right on your finger tips which is easy to use. Edit the photos with auto correct that makes the best out of the photo and you can add borders and other filtering options like vintage, drama, grunge etc.,  to make a the photo more memorable.
Download Snapseed for free from Google Play.
Line Camera App
Line Camera is from the developers of Line messenger. This camera app is totally cool if you prefer something simple and inbuilt. Line camera allows you to edit the photo with auto edit feature and the new "beauty" feature to add some natural beauty filters to your photo and makes your job as simple as that.
Download Line Camera for free from Google Play.
HD Camera Ultra App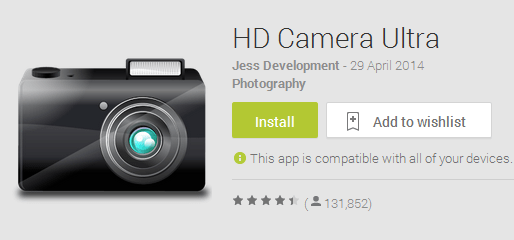 HD Camera Ultra helps you to take some HD photos with shutter control and customization. You can edit the photo with all the basic features available like Infinity, macro, auto etc., you can now zoom the optical lens to its best and bring the virtual beauty on your capture. Apart from the basic editing HD camera ultra also supports white balancing and exposure.
Download HD Camera Ultra for free from Google Play.
Lomo Camera App
Are you a lomo buff and make most of your photos in any of the lomo mode then this is the app you should land on first. Lomo camera is specially made for high quality Lomo photos but it not just ends there as you can also make use of this app for underwater photos, old camera, 4 in one which integrates the 4 shots into one, and tilt-shift camera as you can bring bigger objects into smaller ones.
Download Lomo Camera for free from Google Play.
VSCO Cam App
The strength of VSCO CAM is their presets and tools control using the precision slider which gives efficient editing to the user. As you can edit your photos with different modes like Vignette, Exposure, lomo film, vivid color processing, etc., Once after the edit all you need to do is just a long press on the image to view the original image without any edits. Download Vsco CAM for free from Google Play.
Start capturing beautiful and stunning pictures with your family and friends. Use the full potential of your Android smartphone camera with these suggested apps and keep them as beautiful memories. Bring your photography talents out with these best photography android apps.
Thanks for reading and dont forget to share this post with your friends and followers. Have a wonderful productive day.