Since the cameras were discovered, photographs are the biggest memories for people around the world. It's like a breeze strike your face when you accidentally look into your old photos. That's why most of the people interested in photography. Also professional photography has improved a lot and become more creative. Today lot of photo editing tools are available to create stunning effects in your photos. Even mobile devices like the iPhone and Android has got high quality photo editing tools.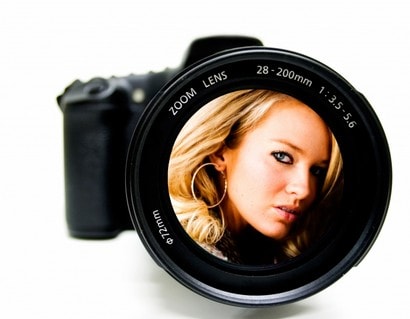 Chrome web store got a new look and it is pretty neat for navigating and understanding the applications.  Chrome has given various creative tools in the web store. I have found some great photo editing apps for chrome which makes your picture look awesome.
Aviary Image Editor
The aviary Image editor is one of the popular photo editing extensions for chrome. It is a powerful layer based photo editing application for your browser. When you add this extension in your browser you will also get a desktop client so that you can use this application in offline. Using this application you can edit your photos, create web designs, comic book and much more. The extension is available for Facebook so that you can edit your Facebook photos online. A Complete photo editing extension for chrome users.
DeviantART Muro
DeviantART Muro is an excellent photo editing extension for chrome. It has layer capabilities, pressure sensitivity and 20 uniquely programmed brushes gives you an extraordinary output. It is powerful and easy to use. It is a best extension for everyday doodlers. You can save drawings within your browser and edit them later.
iPiccy Photo Editor
iPiccy is a very simple platform to edit your photos. You can pull photos either from your computer or from any website. It has all the common editing tools like crop, resize, rotate and auto-fix. The unique effects in this application make your photograph look unique. It is compatible with Windows, Mac and Linux.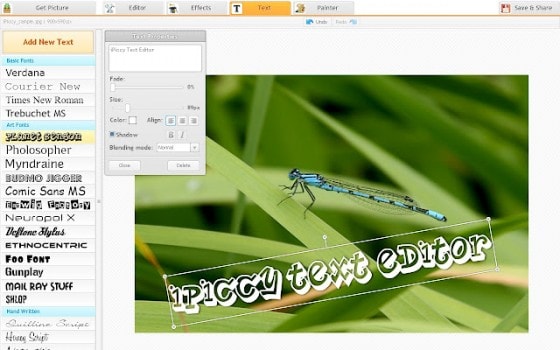 Photoscape
Photoscape is a fun and stylish photo editor. You can edit even GIF images using photoscape in your browser. It is a best tool for color correction. Advanced tools and options are available for color correction in photoscape. It can used in with the help of Roozz in your browser. The Photoscape desktop client is available for windows. If you like using the application in your browser you can download and use it on your desktop.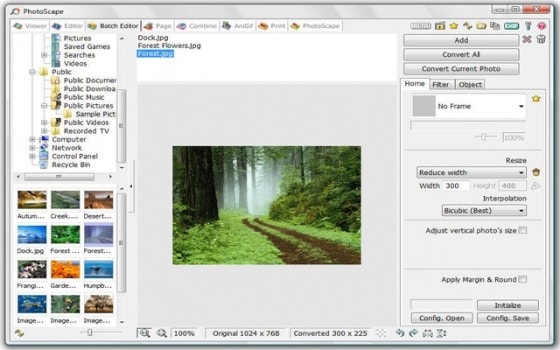 Pix: Pixel Mixer
Pixel Mixer is a brilliant photo editor for chrome. It has 30 filters, 24 film layers and 16 frames to make your photograph look unique. In other applications you can apply only one effect at a time but in Pixel Mixer you can apply any number of filter effects to a single photograph. If you are confused in choosing the effects for your photos you can click the random button to create random effects on your photos. Pixel Mixer is also available for iPhone.
Sumo Paint
Sumo Paint is a complete photo editing tool. You can do all the works you do with desktop applications like photoshop and gimp. Using sumo paint you can create 3D effects to your photos. Over 300 brushes and 170 preset colors are available. Also it has some animated brushes which give unique effects to the pictures. It has 37 inbuilt filters which give random effects and based on the combination of filters it will give a new effect to the picture.
Picmonkey
Picmonkey is a simple photo editing application but powerful. It has basic editing options like crop, rotate, resize and enhancing your photos with effects. The perfection and quality of effects applied to the image is stunning. Picmonkey contains very unique effects and color correction methods. It is a best tool for editing human face. Separate tools are available to edit wrinkles, teeth whitening, eye brightness, etc.
Instant Retro
The instant retro application lets you edit your photos and allows you to apply vintage effects to your photos instantly. You can edit pictures on your computer also you can edit your Facebook pictures using this application. The photos will be private until you uncheck the private option in the application. Also you can delete the photos from Instant Retro after uploading it.
Psyko Paint
Psyko Paint is a unique photo editing application where you can convert your photos into paintings. Six different brushes are available to draw on your photos. When you select a brush the colors will be automatically selected according to the tone of the picture. Other photo editing tools will work based on the filter but Psyko paint understands your picture and gives an unusual effect based on the color of your picture. You can share your photos to Facebook with a single click.
Pixlr Express
Pixlr Express helps you to quick fix your photos with tons of effects. You can make a combination of effects and filters to make a unique  design of your picture. It has the borders from pixlr-o-matic with more control. You have basic crop, straighten and rotate tools Almost 250 effects, borders and overlays are available in pixlr express.
 These are the ten hand picked best extensions for Photo editing in your chrome browser. It will be very helpful for those who need simple editing works for their photograph. Using these applications in your browser will surely save your hard drive memory. Try your favorite photo editing tools in chrome and share your experience with us in the comment box. Happy Editing.