Google Pagespeed Service is one of the Free CDN Service available from the Search Engine giant Google. But they are going to discontinue Google PageSpeed Service globally on 3rd August 2015,  and if you are using it for your website or blog, then its time to switch back to your Hosting provider or get any Third Party CDN service for your website to serve all the static contents super fast to your readers. We will see some of the Best Google Pagespeed alternative services here that helps you serve static files (.css, .js, .php, images etc.,) super fast to your visitors.
Personally, i was using Google Pagespeed service for quite sometime and it worked really great for the start. But recently, there were so many downtime errors and surprised to see that from a google hosted CDN service.
Google has announced about Pagespeed Service Shutdown in its official page speed developers portal today.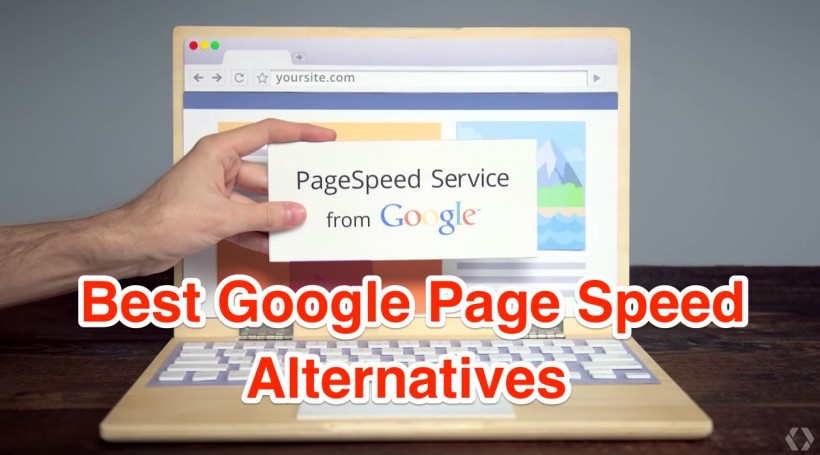 Google also mentioned some options for you to enable mod_pagespeed and nginx server specific services to enable on your Hosting end to throttle up the speed a bit. Not all the websites can run peacefully with great uptime when it hosted on Shared Hosting or Reseller Hosting or even on VPS. It is essential now a days to use some CDN service for better and faster serving of web pages to any part of the world.
In Short, CDN services by default performs great in serving the contents with excellent optimization and reduces the server load a lot as well.
When your website, blogs have tons of awesome images to share with your readers, it is very essential to serve them well optimized and faster. Consider a design blog which needs to host images on various categories such as Inspirations, Design Concepts, Prototype Designs and so on. The hosting web server which processes all your web services will find difficulty in processing all the static file contents such as images and videos.
That is why we should go for CDN. Google recommends web masters to use CDN to serve pages quickly to visitors visiting from Mobiles, Tablets and Computers.
Inside CDN, you can create Zones which further increases the site speed focusing on particular country or region. If your shopping website has tons of content and you want them to be served in super speed particularly for Asia Region, then you can create a zone inside CDN Service which hosts the copy of your website static contents in their Asia Data Center for faster serving.
For a new website, CDN may not be necessary, but when you receive a notification from your hosting provider saying that your CPU resources are reaching the limits or your website uses plenty of images, then CDN is for you.
First, lets see how to disconnect or disable google pagespeed service if you have enabled it on your website. There is also an easy way which is creating a support ticket and let your Hosting tech support person change the CNAME record to the default, pointing to your website. If you want to do it yourself, then follow the steps, also feel free to comment below if the following step didn't work for you.
How to Disable Google PageSpeed Service?
Step 1: Login to your Website Hosting Control Panel. Here i am using cPanel so you can easily follow the steps from the screenshots below.
Step 2: Navigate to "Advanced DNS Zone Editor" which you can find it under "Domains" Tab.
Step 3: You will see the list of DNS Records and locate CNAME record that has your website name "www.example.com" in name field. Click "Edit" and proceed to next step.

Step 4: In the CNAME field, enter your website name, replacing "pagespeed.googlehosted.com" without "www" and click "Edit Record" button to complete the step.
Congratulations, you have successfully disabled Google Page speed service and redirected your website back to your hosting provider.
Without any further delay, lets see the list of Google PageSpeed Alternative CDN services that you can try.
CloudFlare CDN
Definitely, one of the best free CDN service alternative to Google Pagespeed. If you have not tried CloudFlare before, then give it a spin right now. It is easy to setup and turbo charges your website page speed score to a better one. CloudFlare is a Free to use CDN service for a website that drives decent amount of traffic every month. They have hosted millions of websites and their premium plans and packages are meant for websites that requires more hosting services and if you want to add more number of client websites, you can do that by upgrading to their premium Cloudflare CDN plans.
One of the main reason to choose CloudFlare is to get DDOS and Spam Protection for your website. If your website were under DDOS attack or receives traffic from bots and spammers target your website, then Cloudflare is the best way to fight them.
They immediately redirect suspicious website traffic to pass Captcha protection and that eliminates the spam traffic easily.
CloudFlare Free CDN comes with basic options and if you want better Firewall and Pro features, then their premium plans will help you out.