Google Pagespeed Service is one of the Free CDN Service available from the Search Engine giant Google. But they are going to discontinue Google PageSpeed Service globally on 3rd August 2015,  and if you are using it for your website or blog, then its time to switch back to your Hosting provider or get any Third Party CDN service for your website to serve all the static contents super fast to your readers. We will see some of the Best Google Pagespeed alternative services here that helps you serve static files (.css, .js, .php, images etc.,) super fast to your visitors.
Personally, i was using Google Pagespeed service for quite sometime and it worked really great for the start. But recently, there were so many downtime errors and surprised to see that from a google hosted CDN service.
Google has announced about Pagespeed Service Shutdown in its official page speed developers portal today.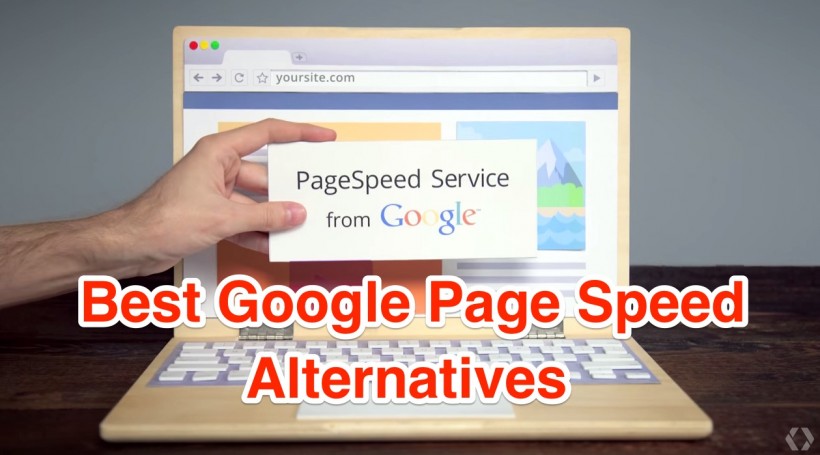 Google also mentioned some options for you to enable mod_pagespeed and nginx server specific services to enable on your Hosting end to throttle up the speed a bit. Not all the websites can run peacefully with great uptime when it hosted on Shared Hosting or Reseller Hosting or even on VPS. It is essential now a days to use some CDN service for better and faster serving of web pages to any part of the world.
In Short, CDN services by default performs great in serving the contents with excellent optimization and reduces the server load a lot as well.
When your website, blogs have tons of awesome images to share with your readers, it is very essential to serve them well optimized and faster. Consider a design blog which needs to host images on various categories such as Inspirations, Design Concepts, Prototype Designs and so on. The hosting web server which processes all your web services will find difficulty in processing all the static file contents such as images and videos.
That is why we should go for CDN. Google recommends web masters to use CDN to serve pages quickly to visitors visiting from Mobiles, Tablets and Computers.
Inside CDN, you can create Zones which further increases the site speed focusing on particular country or region. If your shopping website has tons of content and you want them to be served in super speed particularly for Asia Region, then you can create a zone inside CDN Service which hosts the copy of your website static contents in their Asia Data Center for faster serving.
For a new website, CDN may not be necessary, but when you receive a notification from your hosting provider saying that your CPU resources are reaching the limits or your website uses plenty of images, then CDN is for you.
First, lets see how to disconnect or disable google pagespeed service if you have enabled it on your website. There is also an easy way which is creating a support ticket and let your Hosting tech support person change the CNAME record to the default, pointing to your website. If you want to do it yourself, then follow the steps, also feel free to comment below if the following step didn't work for you.
How to Disable Google PageSpeed Service?
Step 1: Login to your Website Hosting Control Panel. Here i am using cPanel so you can easily follow the steps from the screenshots below.
Step 2: Navigate to "Advanced DNS Zone Editor" which you can find it under "Domains" Tab.
Step 3: You will see the list of DNS Records and locate CNAME record that has your website name "www.example.com" in name field. Click "Edit" and proceed to next step.


Step 4: In the CNAME field, enter your website name, replacing "pagespeed.googlehosted.com" without "www" and click "Edit Record" button to complete the step.

Congratulations, you have successfully disabled Google Page speed service and redirected your website back to your hosting provider.
Without any further delay, lets see the list of Google PageSpeed Alternative CDN services that you can try.
CloudFlare CDN
Definitely, one of the best free CDN service alternative to Google Pagespeed. If you have not tried CloudFlare before, then give it a spin right now. It is easy to setup and turbo charges your website page speed score to a better one. CloudFlare is a Free to use CDN service for a website that drives decent amount of traffic every month. They have hosted millions of websites and their premium plans and packages are meant for websites that requires more hosting services and if you want to add more number of client websites, you can do that by upgrading to their premium Cloudflare CDN plans.
One of the main reason to choose CloudFlare is to get DDOS and Spam Protection for your website. If your website were under DDOS attack or receives traffic from bots and spammers target your website, then Cloudflare is the best way to fight them.
They immediately redirect suspicious website traffic to pass Captcha protection and that eliminates the spam traffic easily.
CloudFlare Free CDN comes with basic options and if you want better Firewall and Pro features, then their premium plans will help you out.
MaxCDN
My favorite CDN service and i always recommend it for anyone looking for premium CDN plan and an alternative to Google Pagespeed or Cloudflare CDN service. MaxCDN has servers and data centers in many part of the world. They are the best CDN service available today and hosted millions of high traffic driving websites including Forbes, StumbleUpon, TheNextWeb, TemplateMonster, The Washington Times, Macrumors, Android Central, Adobe and many more.
Speed, Speed, Speed and that is the only focus for MaxCDN. Their Tech support is one main reason i recommend it to my clients and 100% satisfaction guaranteed. MaxCDN serves your webpages from SSD (Solid State Drives) powered Servers with high amount of RAM Memory and High Internet Bandwidth connected Data Centers and Servers. Your website contents are served in lightning fast to your website visitors.
Setup MaxCDN in less than couple of minutes and forget about your Hosting server load and Resources limit. MaxCDN Offloads your server load and you can manually specify which files, file types and folders should be served via MaxCDN servers.
Also watch, How i Got Google Page speed Score 95/100?
Your website contents will be served from multiple domains and you can easily create each domain names for example (CDN, CDN1, CDN2 etc.,).
MaxCDN is very flexible and easy to setup and use for any websites and blogs. Our 25% MaxCDN Coupon Code Discount Offer will help you get some slash in your monthly and yearly CDN Hosting bill.
One more tip, if you are a web developer and creating Responsive Websites, Themes and Templates give a try with Bootstrap. You may use Bootstrap CDN for both CSS and JavaScript files which is powered by MaxCDN service.
KeyCDN
Cheap CDN service available for blogs and any web apps that prefers pay as you go (PAYG) payment option. KeyCDN also comes with cool features such as Shared & Custom SSL Certificate for Free with every accounts, No Storage Cost for Pull Zones you care, No minimum usage limits, 5 Zones comes for free with every signup, No Charges for HTTP requests and you can add credits to your KeyCDN account anytime you want.
KeyCDN is a flexible CDN service available and stands as one of the good alternative for Google Pagespeed Service.
You can easily calculate the pricing for amount of GB you require every month at KeyCDN Pricing Page. Cloud based Cheap CDN service that is affordable for most of the blogs, websites and web applications hosted online.
I haven't personally used KeyCDN, but this Switzerland based CDN service has popular ratings by many Web Application providers and Webmasters who are using their service. When you signup and create KeyCDN account, they give you Free 25GB Bandwidth to let you test how fast is CDN making your website load on Desktops and Smartphones.
You can purchase it once you expired the trial bandwidth.
Fastly CDN
Another Premium CDN service trusted and used by many webmasters. Cloud Based CDN service best suited for web application hosted servers and websites that drives great traffic every month. Fastly brings streaming of your video content and it also excellent in delivering static file contents of your websites as well.
Their tariffs and schemes are similar to KeyCDN, and has good ratings and reviews by existing users.
It would have been great if they provided a calculator to estimate the cost of CDN service. Fastly is trusted and used by popular high traffic driving websites like Fast Company, Wayfair, TheGuardian, GitHub, Shopify and Imgur etc.,
Fastly offers realtime caching of your contents, optimization and streaming media options as well. If you are looking for an alternative to Google Page speed and other CDN services we have listed above, then give Fastly a try.
Upgrade to SSD VPS Hosting
Apart from these CDN Services, i personally recommend you to get the best hosting solution to get Best Uptime and Excellent Tech Support when you needed. You may consider reading my Knownhost SSD VPS Hosting Review and Knownhost Coupon Code article to get a better idea about hosting your website with SSD powered servers. SSDs are faster than traditional HDDs.
You will experience huge difference in Site Speed and Page Speed, Loading and Content Serving overall. SSD VPS Hosting is suitable for websites, blogs and web applications that drives decent amount of traffic every month.
If you have any questions or doubts regarding Google PageSpeed Alternative or Selecting the Affordable and Best CDN Service, leave a comment below. I will be happy to answer any of your queries.
Thanks for reading and your time. If you find this post about Google PageSpeed Alternative Services useful, feel free to share it with your friends and followers across Twitter, Facebook and Google+. Have a wonderful day.