Airtel upgrades all the existing customers plan to 512 kbps if they are in 128, 256 or 384 kbps plans. And this upgrade comes totally as a free from Airtel Broadband only for its existing subscribers, without charging any extra fee. There is no announcement regarding this in its official website till. But the customers started to receive this announcement in brochure along with their monthly bill statement. Recently airtel have announced its 4 mbps impatience plan for pulling more customers and to make the existing customers feel happy.
Unfortunately, this migration will not happen for users in varying speed plans. Example, if your day time speed is 512 and in night you get 1 mbps (Plan 1299) then your existing plan will be in effect.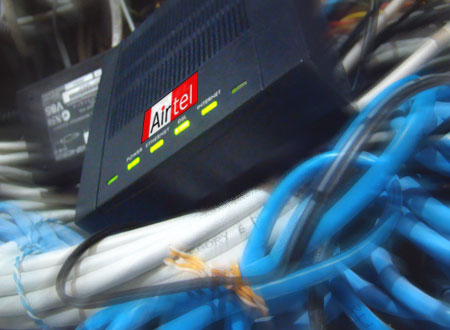 Right now, this new announcement makes the users more happy to enjoy the service they already offer. It is very clear that ISPs started to boost up the Internet speed to increase the internet addiction among teens. Register or Refer the Airtel Broadband Plans here.