Google Search for Apple iPad got updated yesterday and the update brings more easy to use interface, plus voice search feature that slightly gives SIRI experience in your iPad. Not completely, just a lighter version, may be 😉 .
[youtube width="630″ height="344″]http://www.youtube.com/watch?v=djw6AJqHFOU[/youtube]
The new interface brings everything in front of the user to access the websites much easier then before. Just swipe and you are there. Swiping left and right side n the search page lets you navigate between the search history page and the page that you have visited. First time usage training is added by default, and you will be seeing that after the installation or update of Google Search on your iPad / iPad 2.
Google Voice Search for iPad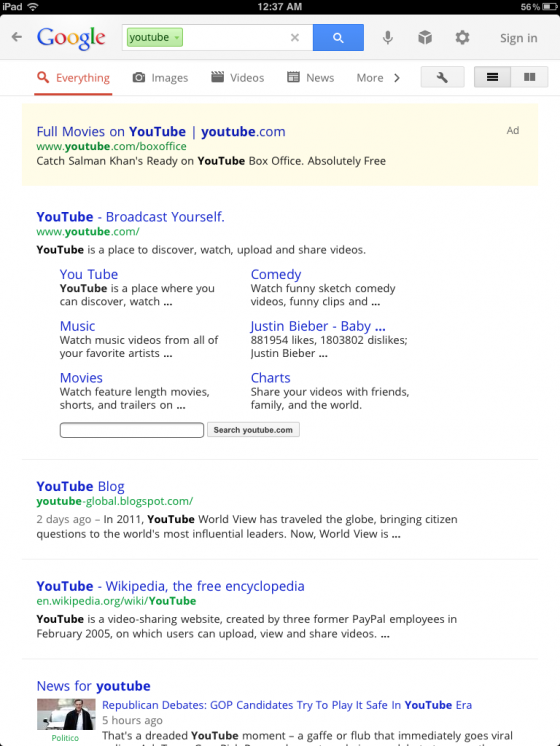 ——————————————–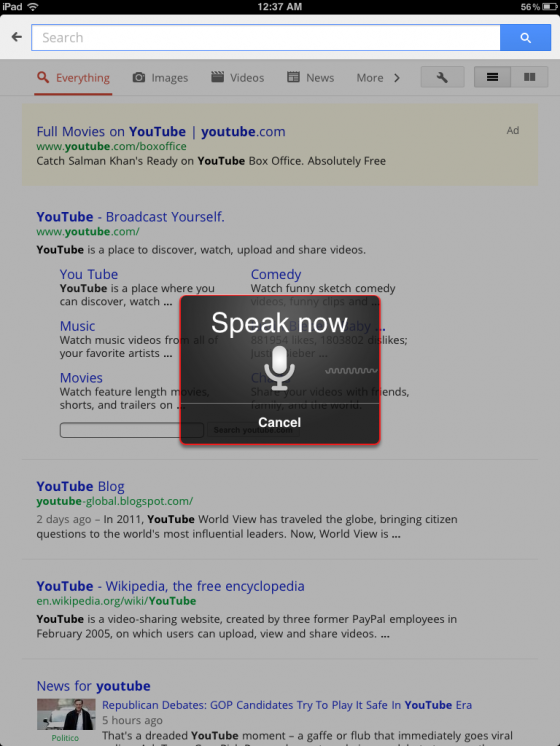 ——————————————–
——————————————–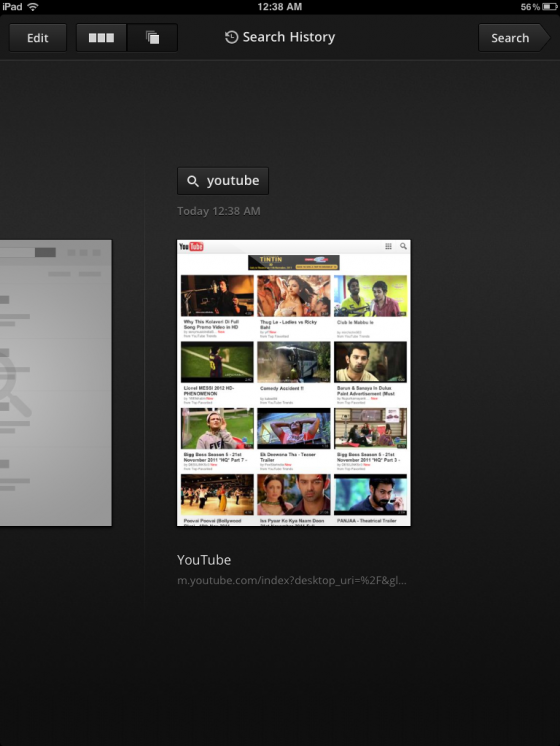 ——————————————–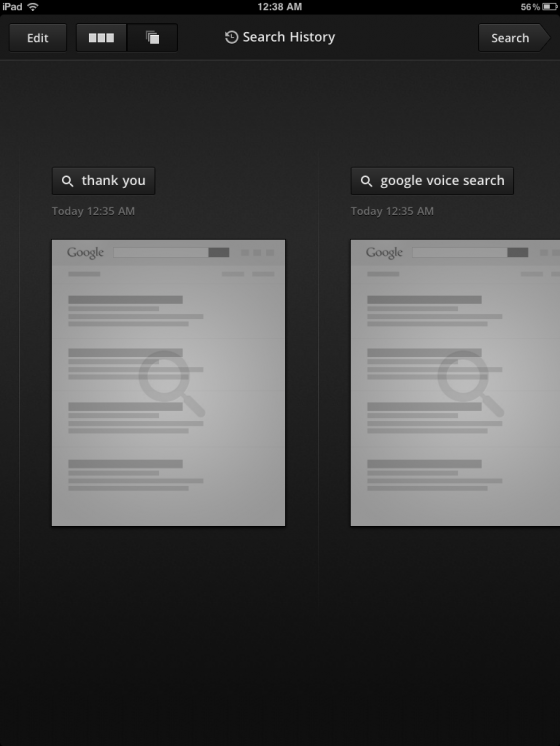 Apple iPad 2 users are eagerly waiting for the news of porting SIRI on iPad or official announcement from apple saying, that apple have some plans to release SIRI for fellow idevices as well. Recently they have confirmed that SIRI is an exclusive on for iPhone 4S and there is no plans in near future to port SIRI on other iDevices like, iPhone 4, iPad 2, Macbook Pro and iMac.
Thanks for reading and do let us know how it works on your iPad and iPad 2 via comments. Please do share this post if you like it.