Update: PS 4 Price Details revealed [Rumor]
Sony is about to reveal its next generation PlayStation console to the world, which is PlayStation 4. We have gathered few web links where you can watch PlayStation 4 event live from your home. Not much leaks but many believes that this could be the Playstation 4 Controller. You can signup on Sony PlayStation website meant for your country to know once PS 4 is available on stores for sale (example: us.playstation.com/meeting2013). Change the sub domain to .in, .eu etc.,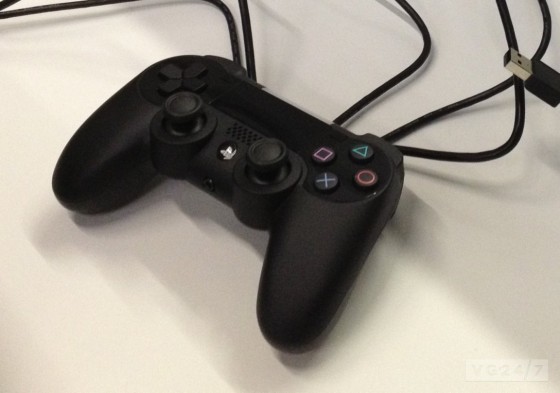 The all new and same user friendly design makes us to believe the rumors. The world will know it in few hours, as it is only 5 hours left for the event when I write this article, check out the following embedded videos sharply to watch the event live.
Sony PlayStation 4 Event Time
Its been a long long long waiting time to watch this next generation PlayStation gaming console, which will become favorite gaming device for millions around the world. The event starts at 6 PM EST tonight (February 20, 2013). Next to apple event the world of gamers is so eagerly waiting to watch and know how Sony going to redefine the gaming experience once again. Check the event countdown here.
Sony PlayStation 4 Event Live
You can watch the Sony PlayStation 4 Event live in the following links and embedded videos. You may visit Sony Ustream channel to watch the event once its started.
via mcuk
via Gamesindustry.biz
Sony PlayStation 4 Price Details [Rumor]
There are rumors which claims the PlayStation 4 which will be released by Sony today will be available in two price points. They are 429$ and 529$. The price difference must be for the storage choice that you make while getting PS4 on stores. via IGN
[youtube]http://www.youtube.com/watch?v=AM6XgKIY3P8[/youtube]
We will be adding more links as it comes to help you watch sony ps4 event live from your PC, Laptop, Tablet or from Mobile. Have a wonderful day !