Apple iPhone 7 release date may be earlier in 2016 (likely June or July) than its predecessor iPhone 6S release in 2015. Apple has recently started cutting the production volume of iPhone 6S and iPhone 6S plus, which also confirms that apple may soon be starting with iPhone 7 and iPhone 7 Plus production.
Also Read, iPhone 7 Leaked Chassis Shows New Design, Bigger Camera and More
There is also a report that claims apple is working on iPhone 6C which is similar to iPhone 5C with color options and the same hardware as iPhone 6S.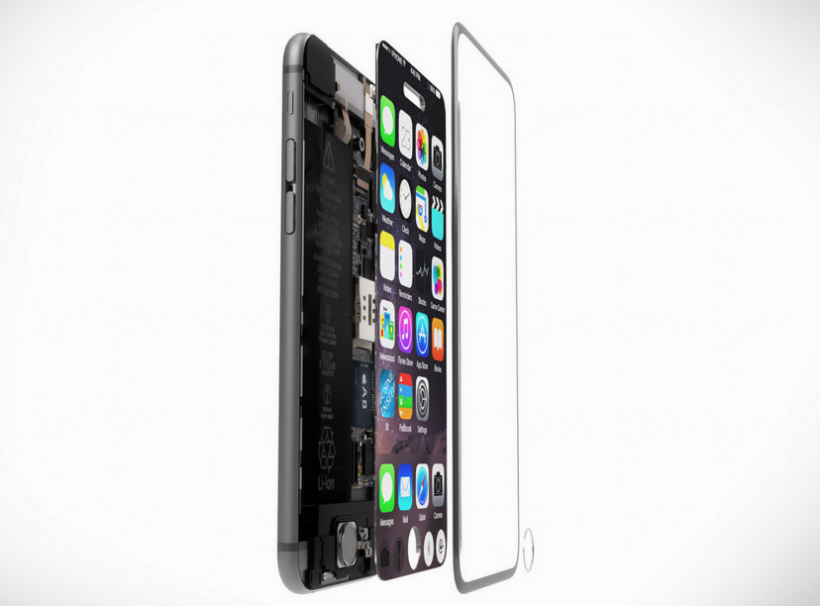 Image via Martin Hajek
Analysts predict that Apple also plans to begin mass production of revamped 4 inch iPhone first half of 2016. So we may expect totally 3 new iPhone's release in 2016.
iPhone 7 and iPhone 7 Plus Design
As we know iPhone 7 and iPhone 7 Plus will get design changes externally and may come with new hardware layout and structure inside. iPhone 6S has great hardware choices just like its previous S generations which is mainly for Speed improvement and overall performance boost. Apple iPhone 7 may get the same amount of 2GB RAM and better CPU and minor improvements in Camera as iPhone 6S already added 4K recording support.

Remember Martin Hajek? the brilliant concept designer who created concept design for iPhone 6, Macbook 2015 model and more? He updated his blog with latest design concepts of 3D rendering for iPhone 7 and iPhone 7 Plus  and take a look at the final output yourself.
Also Read, Essential Mac Apps for New Macbook and iMac
Based on the rumors, iPhone 7 may have full screen display on the front leaving cuts for camera, ear piece and home button with Touch ID. There are reports that also claims that iPhone 7 may remove home button and bring touch id feature on the screen itself.
As we don't have any leaked iPhone 7 panels or design possibilities, following images are totally based on current rumors about apple making next iPhone with full screen display.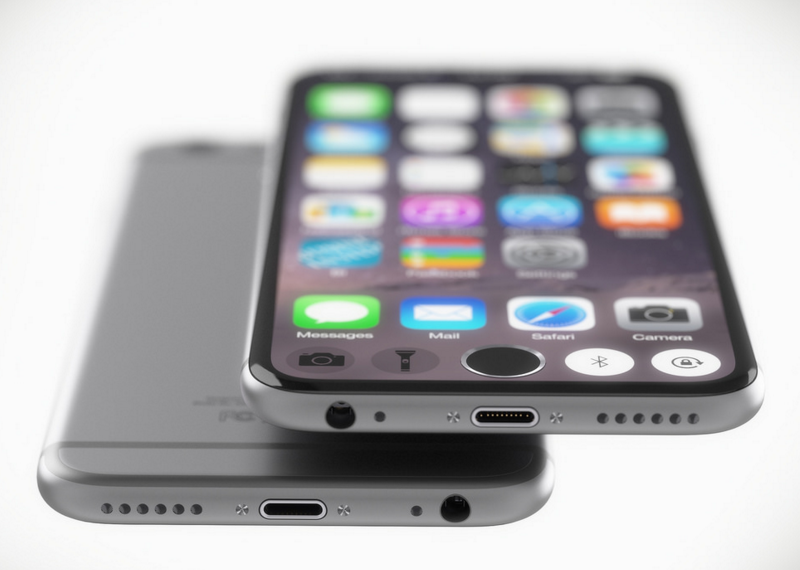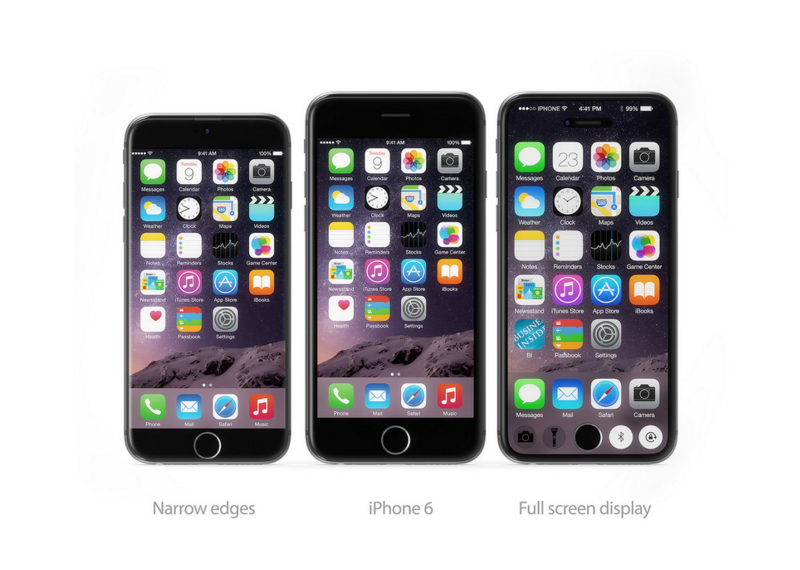 Kindly visit Martin Hajek blog to see more of iPhone 7 design concept. Do checkout his blog for design concepts of Apple Products like Apple Watch, Apple TV and more.
iPhone 7 Hardware Changes?
Two major areas where iPhone 6S didn't get improvements are Display and Battery. So i believe Apple may do some minor changes with the display to pack more resolution and pixels. About the battery, its been very long time, there are any improvements made to it, and Apple may not touch that area as it will affect iPhone 7 Plus sales. People go for big iPhone 7 Plus mainly for its battery backup and heavy usage.
If battery issue gets addressed and iPhone 7 gets better battery life, then it will be a total game changer for Apple iPhone business in 2016.
There will be A9X processor with more processing power and as i mentioned earlier the RAM likely stay with 2GB which is perfectly great for iPhone combined with next generation A9X Processor. Gaming and Apps are already working super fast on iPhone 6S with 2GB RAM, so apple will keep it same to upgrade it in 2017 for iPhone 7S release. Analysts also believe that apple will release iPhone 7S with 3GB of RAM.
Alright, its your turn now. Do share your views in the comments below and feel free to share this post with your friends and followers across twitter, Facebook and google+. Have a wonderful day.