Apple announced an event this March 21st and rumor mill claims that Apple will release 4 inch iPhone SE and refreshed iPad Air 3 with stereo speakers, Apple pencil support and few more improvements to become a smaller iPad Pro at 9.7 inch size.
iPhone 7 is expected to be released this September 2016 which is 6 more months to go, but the rumor mill never disappoints us in bringing out leaked iPhone 7 design panels and other iPhone 7 specification details.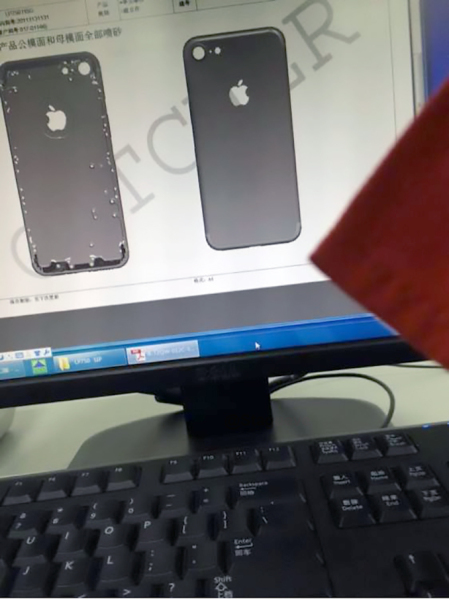 Just like the previous years, here we are with another leaked iPhone 7 design from a trusted source Nowwhereelse.fr which has a history of bringing out previous iPhone models leaked panels and designs. Personally, i expect the iPhone 7 to get the design like current generation iPod Touch which looks closer to iPad design and super thin as well.
iPhone 7 Leaked Design & Rumors
As you can see from the first picture the leaked iPhone 7 design shows bigger camera lens cut and current generation iPod Touch like curves on the back as well.
Rumor #1: Bigger Dual Camera System – LinX Camera Module
Next gen iPhone 7 is expected to get decent camera boost to perform better on low light and reduce noise than iPhone 6S camera. An year ago apple has acquired LinX the company behind making a camera module that packs 4 camera into 1. Rumors are there that apple will bring Dual Lens camera system to iPhone 7 which captures stunning pictures and videos.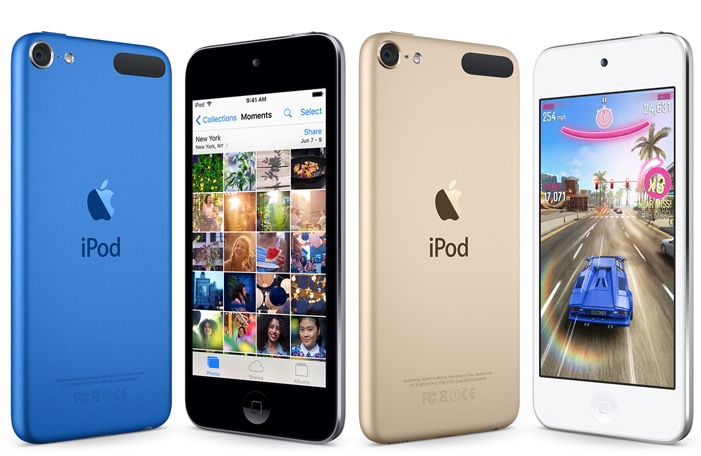 Recently, macrumors published a video in its Youtube channel showing how the iPhone 7 dual camera system will work. Check it out below.
Rumor #2: No more Protruding Camera
Trusted sources also confirm that Apple iPhone 7 will loose the iPhone 6 and 6S Protruding Camera and finally the rear camera in iPhone 7 will fit inside. Though it isn't a big problem for the camera to protrude in the rear, apple may bring an all new camera to iPhone 7 with reference to Rumor #1.
Also Read, Where to Backup Live Photos Online from iPhone 6S and 6S Plus?
Rumor #3: Better, Sharper Display in iPhone 7
Apple may also bring OLED Display to iPhone but not this year. Many trusted sources claim that we can expect such big display boost in 2017 with the release of iPhone 7S. As we know that iPhone 6S still has 720p display or little higher than that, Apple will definitely bring increase in display resolution to iPhone 7 for more sharper, brighter images and colors.
Rumor #4: No more Antenna Lines on iPhone 7 Rear
From the first picture, you can also notice the antenna lines are gone now. Well not completely gone, there is a small color difference in the bottom of the iPhone 7 chassis which shows gray color difference from the top. May be, apple have found a way to upgrade the antenna with better components and make some design changes to suit the iPhone 7.
Also Read, How to Search and Remove Mac Malware Infection by HackingTeam?
Rumor #5: No Headphone Jack and Smaller Lightning Port
This rumor about iPhone 7 made many music lovers go "what…" as it claims that apple will ditch the traditional 3.5mm headphone jack and release a wired lightning headphone with better HD audio quality. The new lightning port may also get smaller to suit the iPhone 7 super thin form factor and allows you to charge and connect your lightning headphone in same port. Just like 2015 Apple Macbook model & design, apple may loose some ports with the next iPhone 7 release and once again make the accessory business rise as well.
Also Read,
Possibly, there will be a Lightning to Headphone Jack converter which apple will start selling after the release of iPhone 7 to let users connect old headphones with 3.5mm connector.
Rumor #6: Stereo Speakers in iPhone 7
Apple iPhone 7 may get Stereo speakers for better sound quality and clarity than its predecessors iPhone 6S and 6S Plus. Every iPhone release comes with louder and better sounding speakers at the bottom, but till date its not stereo speakers. Apple introduced the stereo speakers with iPad Pro and they really sound excellent.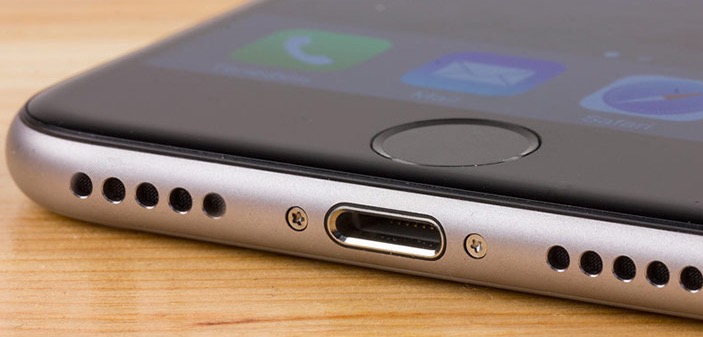 Apple iPad Air 3rd generation is expected to get same stereo speakers when its released this March 21st.
Also Read, Best Battery Cases for Apple iPhone 6/6S under $100
Rumor #7: iPhone 7, 7 Plus or just iPhone or iPhone Pro?
Last one is "Name Change" to the next generation iPhone. Apple may change the next iPhone to just iPhone and not iPhone 7 and iPhone 7 Plus. There is a possibility that this new name changing will come into effect with the release of iPhone 7 and we shouldn't be surprised. iPhone 7 and iPhone 7 Pro sounds great with excellent hard specification and overall premium feel just like iPad Air and iPad Pro :).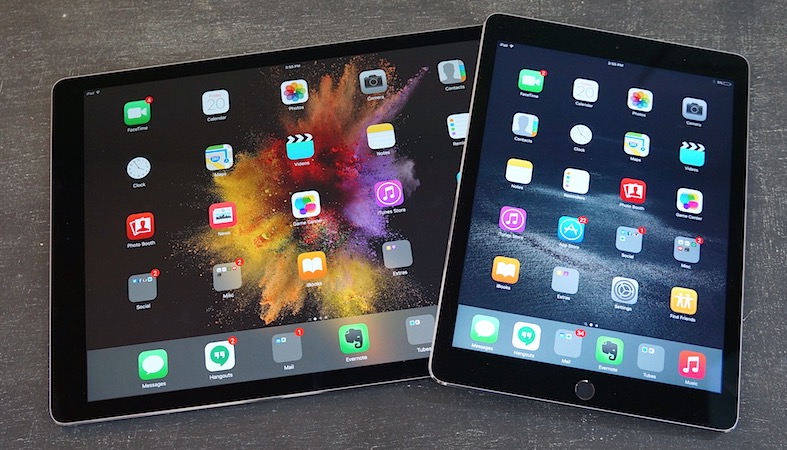 Apart from these top rumors about iPhone 7 leaks so far, we can expect the iPhone 7 to be thinner and lighter than its predecessors. There is a weight addition compared to iPhone 6 and 6S due to stronger aluminum body and 3D Touch addition. So apple may find a way to reduce the weight of iPhone 7 further. Lets wait and see.
That is all. Feel free to share this post with your friends and followers across twitter, facebook and google+. Also do let us know your predictions with Apple iPhone 7 and iPhone 7 Plus in the comment box below. We hope you enjoyed reading iPhone 7 Leaked Chassis New Design and other Rumors we know so far. Thanks for reading and have a wonderful day.