Recently I wrote an article about iPad apps for E-learning. It is completely focused on the benefit of students and people who use their iPad for learning. Today I came with a list of apps for Mentors to improve their teaching skills and make their students easily understand the things they are teaching. Students get bored of looking to a blackboard for the whole day. If you teach using the iPad it will attract the focus of students towards the subject. Also it will be easy for them to recollect things you taught.
Teaching can be made simple by the way you organize and understand the content. When you understand the topic completely you can teach your students very well. So the Apps which I'm gonna list now will help you organize your contents and gives a hint when you take a class. Also it will let you deliver your contents in a proper way so that there will be a better understanding among the students. Okay, let's have a look at the apps below.
Teacher Pal
Teacher Pal is a very useful and must have application for teachers in their iPad. It is a personal app for teachers to organize their syllabus, students' behavior, grades and attendance. Above all that the application is available for free. By default teacher pal is integrated with Dropbox so that you can easily backup your data to the cloud storage. The new version is completely revised, the user interface become very simple and easy to use. It supports all the document and image formats so that you can save your files on cloud storage for later use. Teacher Pal will automatically calculate the grades for the entered marks so that you don't want to do it. Also sync photos into the app easily with iTunes.
Mathematical Formulas
Mathematical Formulas is the perfect app for maths teachers and students. It has the repository of  all the basic formulas and essential formulas for all levels of students. It will let you recall formulas when you go for an exam or when you stuck in the middle of the problem. The formulas are perfectly categorized for easy access. Complex formulas are explained with diagrams and values corresponding to that. You can connect your iPad with TV or Projector to display this to your students.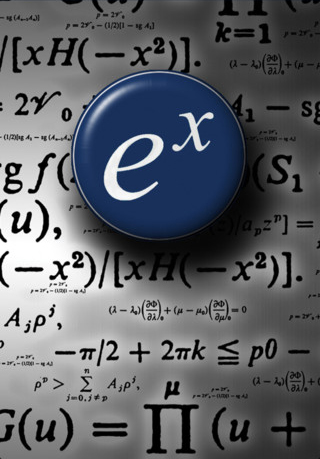 Teacher's Assistant
The Teacher's Assistant is yet another helpful app for teachers. It makes everything simple from documenting notes to contacts parents via email. It will let you keep track all the student activities, grades and achievements. Also you can have a log on the syllabus you teach. It will let know when you had taught a particular topic. You can export or import students and parents phone numbers and their details into this app. Customization is very simple and easily categorize events based on your convenience. Also you can solve students doubts on a particular topic and create reminders using this app. It will  push notifications on that particular time to remind you about the doubts. Export all your student's details into a single file and print them easily.
Office HD
The other applications which supports to view documents will not let you edit that. But Office HD will give you options to create, edit and present the documents right from your iPad. It supports word documents (.doc & .docx), spreadsheets (.xls & .xlsx) and presentation files (.ppt & .pptx). It is a perfect app for teachers to to keep track of all their documents and records. You can easily download and save attachments from email. Also it will let you download and save documents from Google Docs and edit them instantly. It supports for other cloud storage devices also. You can download and upload documents from Dropbox, Skydrive, etc.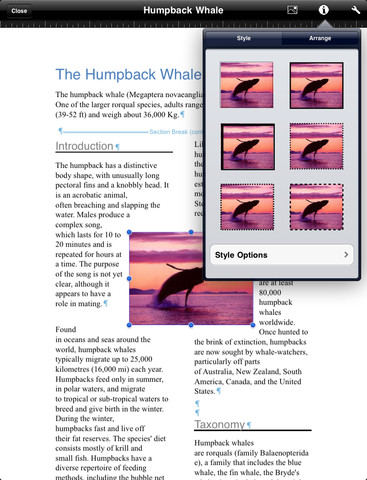 Molecules
When Steve introduced iPhone 4 one of the main feature was Gyroscope. It will let you see objects in 3D effects more clear and accurate. Molecules is one of the best apps which completely uses the gyroscope feature of iOS to show the real structure of molecules. You can rotate, zoom and easily locate each and every particle of a molecule. By default the important molecular structures will be available in the app. You can download more molecule structures from the RCSB Protein Bank. It is an international repository of Biological molecules in 3D structure. The molecules will be directly downloaded and saved in your iPad and can be viewed through this app at any time.
These are the five best applications for mentors to organize and deliver their content in a simple manner. Hope you like all the apps we have listed. Try all these apps in your iPad and share your experience with us in the comment box. Do let us know if we have missed any of your favorite apps via comments.
Thanks for reading, you may now share this post with your friends and followers across social networking sites.