Microsoft Office 365 is very popular among Mac OS X users. If you are looking for Office 365 Alternatives for mac OS, then these apps will help you. Whenever some one switch from Windows to Mac OS, they ask me the availability of two windows softwares to be installed in their new Macbook or iMac.
Number one, Microsoft Office and second, Adobe Photoshop. There is no doubt, that Microsoft Office stands as the Best Productivity App in the Top Chart. However, there are few Best Microsoft Office 365 alternatives for Mac OS available to Download and Install, in your Mac computer.
After the introduction of Office 365 microsoft has made several changes to its licensing scheme. Microsoft has made it flexible and yet expensive for many users who want to Download MS Office software for Mac OS and use it like any other standalone software.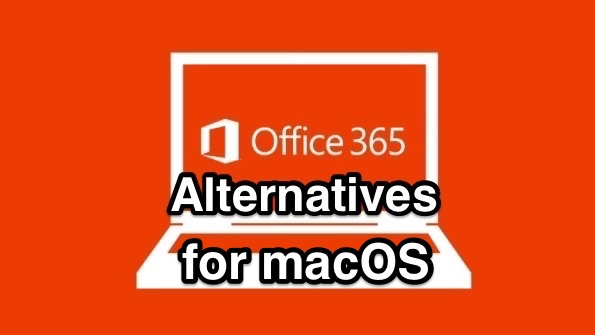 Ofcourse, you can buy Office 365 for Mac OS as a One-time purchase license key and use it on your mac computer. If you are planning for any limited duration usage, then you may consider their Home and Business Subscription Plans which starts from $8.25 a user, per month, that comes with full Office on PC or Mac with Apps for Tablets and Smartphones.
Office 365 Home licensing can be purchased from $99.99 per year or $9.99 per month subscription fee. You can install up to 5 devices (PCs, Macs, Tablets and Smartphones) that you own. Finally, their one time license fee of Office 365 Home costs $149.99 for 1 PC or Mac.
We thought to come up with some of the cheap and best alternatives for Office 365 that also includes Free alternatives like Open Source software's as well.
Download the best and free microsoft office 365 alternatives for your Mac OS that we have suggested here, to complete all your word processing, spreadsheet, presentation works without the feel of missing Microsoft Office software.
Also Read, Download Microsoft Office 2016 for Mac Preview FREE
OpenOffice for Mac
My favorite word processor when i was using Ubuntu OS. Open Office is also available for mac with all its power packed feature sets and lets you do everything that Microsoft Office 365 can, and stand as the best alternative. It gets regularly updated by its developers and receives all necessary security updates and fixes. Apache OpenOffice for Mac is best for Word Processing, Spreadsheets, Presentations, Graphics and Databases.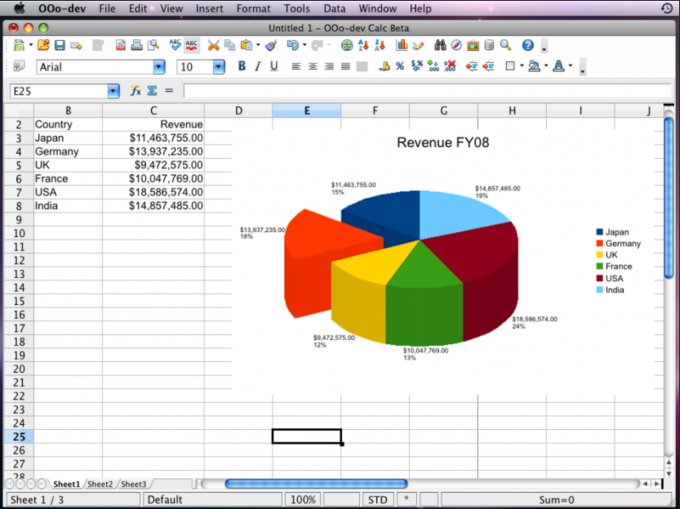 Documents, Presentations and other files you create using OpenOffice for Mac can be exported to many other file formats that are very well compatible with popular commercial and open source software's. You can create a word document and save it in .doc, .docx file format to access using Microsoft Office Word software.
Same applies to Powerpoint, Spreadsheets and other files you create using OpenOffice for Mac. Apache OpenOffice is available in many languages other than English, which you can select while installing it in your Computer. You can easily operate this software and it don't require any extra time to learn and use. If you still need to learn some shortcuts and better understanding about this productivity application, then do read OpenOffice Tutorial available in their official website.
Apache OpenOffice for Mac is currently used by Governments, Education Institutions, Non Profit Organisations and IT sectors. It is completely Free to Download and Install in your MacOS, Windows and Linux computer.
Download: Apache OpenOffice for Mac
LibreOffice for Mac
A Complete open source Office Suite for Mac OS that delivers all the features with Clean UI and Design.
Shifting tens of thousands of Italian army, navy, and air force machines to LibreOffice is already under way, and the costs and savings are becoming clearer. – ZDNet
It includes several applications for all your office productivity tasks.
LibreOffice Writer App is one powerful word processing software that has feature rich tools and very clean design. Calc is the Spreadsheet app, Impress for creating and managing all your Presentations, Draw for Vector Graphics and Flowcharts creation and management. LibreOffice Base brings all the databases power to your mac computer and finally, Math is one unique and mostly used App by Mathematicians for creating and editing all Math formulas.
Download: LibreOffice for Mac OS
Also Read, Free Office 365 Subscription for Students Worldwide
Google Drive
My favorite Cloud solution for all my documents, spreadsheets and presentation files. Well, Google doesn't provide any standalone application like the above Microsoft Office 365 alternatives i have listed above, but provides an excellent set of online tools to let you Create, Edit and Manage all your existing documents, spreadsheets, Powerpoint presentations at one place.
Google Docs, Google Sheets, Google Slides and Google Forms are the four popular services currently offered and if your work is mostly into Documents and Spreadsheets then Google Drive solution is very well recommended for you. If you want more storage and business type of services, then you may try Google Drive for Work.
Also, the documents you create using OpenOffice or LibreOffice or Microsoft Office 365 are made available to all your computers, mobiles and laptops as you do everything in Google Cloud Storage. You can Share the file or folder with anyone via Email address and collaborate in Realtime. You can install the Google Drive app on Mac, Windows, Linux and on iPhone, iPad and Android smartphone to easily sync and access all your files anywhere, anytime.
Download: Google Drive for Mac OS
Zoho Docs
Zoho Document Management Software is preferred by Enterprises and Businesses mainly for its file Collaboration feature. Zoho provides an admin control panel to manage all the user accounts, files, folders and permissions. This gives more control than the Google Docs for file handling and management to the administrator. Companies and Organisations easily started to like the set of feature rich tools and minimal design of Zoho Web App.
It provides an all in one solution to manage all your documents at one place and easily access them anywhere, anytime with added security.
Zoho Writer provides a brilliant word processing platform, completely online and you can use it for creating, editing and sharing in minutes. Zoho Sheet allows you to manage all your Spreadsheets and Zoho Show is the feature rich Presentation creator and editor available readily.
All the documents and files you create are available to you anywhere, anytime without device and platform restrictions. Nested folders and Tagging makes the file organising, locating a lot easier when you have hundreds of files. In couple of mouse clicks, you can share and collaborate with your fellow mates in Real time.
Zoho Docs is free up to 25 users Team, and when you want some extra features and security options, then upgrade to paid plans at $5 a month per user. Free account comes with 5GB per user and paid accounts start with 50GB per user.
Buy: Zoho Docs Pricing
These are the Best Microsoft Office 365 Alternatives for Mac OS that we have hand picked for you. We will update this list when we find more apps released in future. If you know any app that you are using and found we have missed to include in the above list, kindly mention it in the comments section. Thanks for reading and if you find this Apps suggestion helpful, feel free to share it with your friends and followers across Twitter, Facebook and Google+. Have a wonderful day.
You may also like to Read,