Screen Recording Apps are very useful for Teachers, Trainers and any one wants to create Video Tutorials or Presentation. We can download screen recording apps or screen capture software suitable for Windows, Linux and Mac OS X operating systems. Whenever you don't have access to your personal computer or laptop and want to create a presentation or screen recording instantly, these web based screen capture softwares will be a great help.
You don't need to install any software's, and all you need is a Web Browser with Java and Flash plugins installed. Most of the computers that runs Google Chrome, Firefox and Safari Internet Browsers are ready to run these Free Web based screen recording softwares.
If you are looking for premium Screen Recorder for mac OS, then Read our Screenflow Review and 5% Screenflow Discount Coupon Code for Savings with your purchase.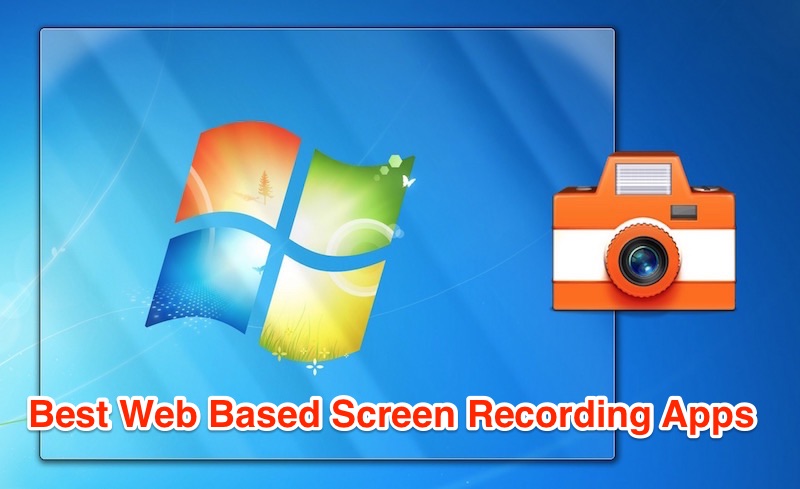 Today we hand picked few best screen recording apps that requires just a web browser to Run and not any third party software installation. This will come very handy for teachers and any one who wants to record screens, web browsers and create presentations instantly.
Free Web Based Screen Recording Software's
There are very less screen capture apps available that runs complete using your web browser. Make sure you have latest version of web browser installed on your Windows PC, Linux OS or Mac OS X to avoid any compatibility problems. Also for security reasons, do check that you are running updated Java and Flash software on your computer.
Web based screen capture software or recording apps are best suited for recording browser screens. For more features and premium tools, consider reading the following articles.
Above suggested screen recorder software's require installation process, where you have to download the software from their official website and install it on your computer. This allows you to record entire computer screen and do more with the editing as well. You can customize your recorded video, add effects, add transitions, and comes with tools that makes the video look more professional when you use it for your Presentation or upload it to Youtube, Vimeo, Dailymotion or on your own website.
Alright, without any further delay lets see the list of Free Web based screen recording softwares.
Also Read, 10+ Screen Recording Software for Bloggers