Who loves music? We all are. If you are looking for music player apps for iPhone and iPad other than default player, then this article will help you find one today. Equaliser, customisation and more control over music files you add in your iPhone and iPad.
Beforehand I expounded on the Best Chrome Extensions for Music Lovers and today we will have a look at the Best music player apps for iPhone and iPad. Without further delay, Let's dive into the article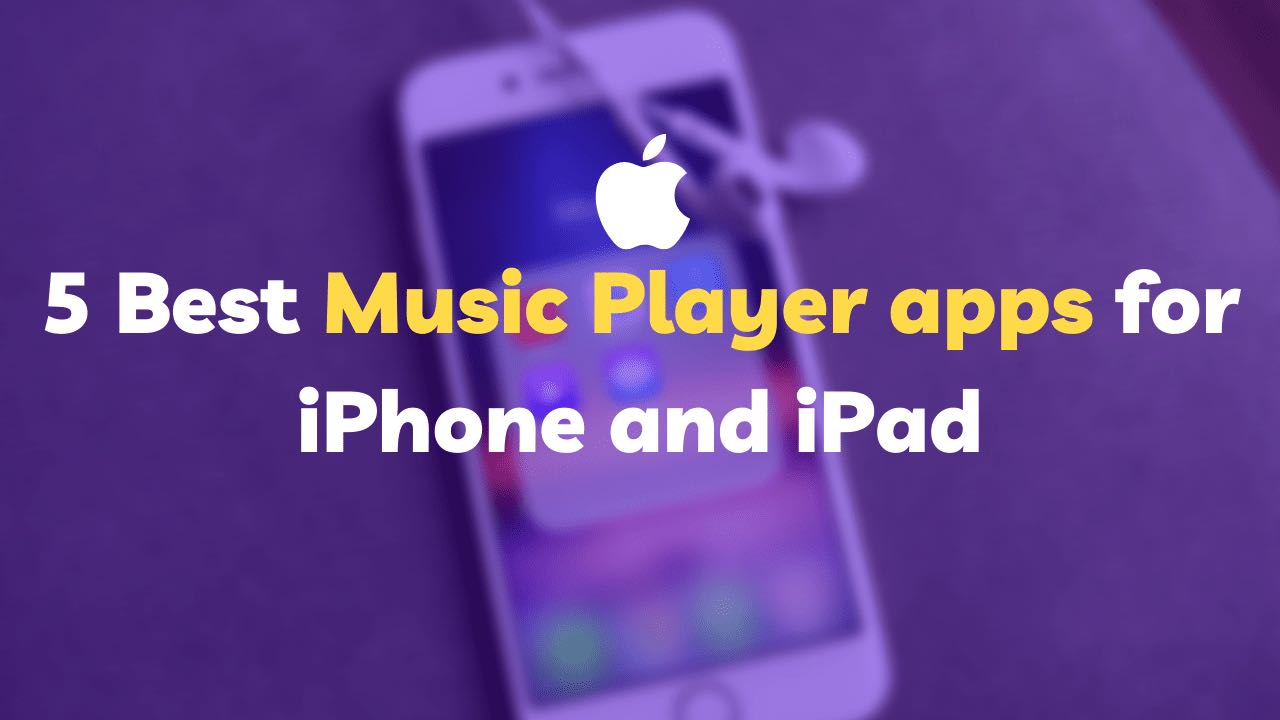 Best Music Player Apps for iPhone and iPad
Most of the apps have free music listening with some features unlocked, and some are In-App purchase enabled. If you want to unlock all the features of music player apps provided.
Also Read, FREE Screen Sharing Apps for iPhone and iPad
Vox Music Player
Vox Music Player is one of the best and most highly used music players for iPhone and Mac, VOX is a genuine HD sound player for Mac and iPhone that can play the most well-known HD formats, and lossy ones as well.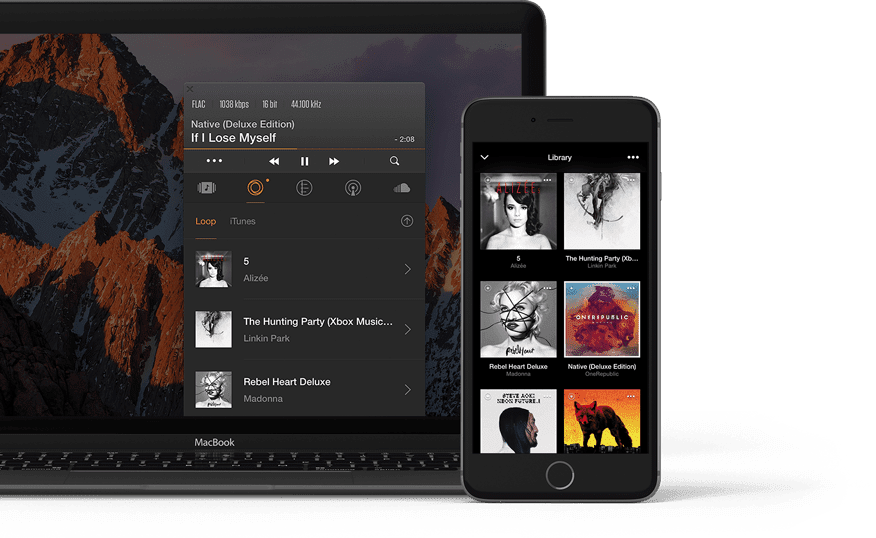 If you want an overall best music player app for iPhone or Mac then try vox music player, one of the most interesting features is you can listen to music offline, it is one of the best offline music players for iPhones and iPad, and mac.
The music player has a lot of features including an equaliser that is integrated with Spotify, Soundcloud, and many music apps on the row.
Download Vox Music Player for iPhone | iPad | Mac
Flacbox
Flacbox will let you play and download music directly from the internet. It has a 10-band equaliser, automatic sync, opus file format, and External Flash Support.
VOX Music Player for Mac and iPhone is by a long shot the best iOS FLAC player as it plays most sound configurations, synchronises iPhone and Mac music libraries, and has Last.FM scrobbling and gives the best playback improved by a new BASS technology.
Don't bother paying 10$ each month to listen to your favourite music on your iPhone or iPad. Simply connect any cloud storage with your music and fabricate your own streaming service feature for Free.
Also Read, Best Screen Recording Apps for iPhone and iPad
Download your playlists, collections, and specialists for offline playback.
Download Flac Music Player for free on the iPhone | iPad
Radsone Hi-Res player
Radsone is another high-resolution music player application for iPhone and iPad with simple sound quality for every music lover that has been hanging tight for.
Distinctive Clear Technology (DCT) carried out in this player takes out advanced antiquities, which is very surprising from counterfeit impacts like EQ or Surround.
It has a Hi-Resolution audio playback of up to 24bit/192KHz, It is programmed by Radsone's proprietary digital noise elimination algorithm. It also has a 10-band Graphic equaliser. Wireless support (Bluetooth/Airplay) has scrubbing (1/2, 1/4, 1/8) and Sound-optimization for different listening environments. We can listen using (headphone/vehicle/speaker) and significantly the app is easy to use and has a user-friendly UI.
Download Radsone Hi-res player for iPhone | iPad
CS-Classic music player
Cs Music is the classic selected music that communicates with a cutting-edge iOS bend. AD-FREE. Works with your Apple Music naturally. No additional accounts, information exchanges, or memberships are required.
Also Read, Best WhatsApp Messenger Alternative Apps
It helps to organise your library with more sorting and display options than the default player. Customise your view preferences for each view and tab. Get deeper into your songs with track details, metadata, and tagged lyrics.
It also helps users to pin their favourite playlists, artists, and albums to create convenient shortcuts. Pinned playlists or albums, etc. will always appear at the top of any list they are included in.
The In-App purchase starts at $3.99
Download CS Music player apps for iPhone | iPad.
Boom Music Player
Boom recently launched a music player application for ios devices that accompanies an acclaimed acoustic family, taking after the honor-winning Boom for Mac. Blast for iOS is intended to change how clients pay attention to music put away on their iPhones or iPad.
The 3D Sound offers a virtual encompass experience that is vivid and deals with any earphone.
It has a simple and sleek user interface that can be easily accessed, the UI is simple but it is feature-rich and it has plenty of music control options. The apps access music from dropbox and google drive accounts.
It also has an equaliser. It worked well during our testing and the app doesn't have any major complaints. It's a functional app with few bugs. After that, it's all down to preference.
The In-App purchases start from $3.99
Download the Boom music player app for iPhone and iPad
These are all the Best music player apps for iPhone, iPad, and Mac that we have hand-picked for you. We will refresh this rundown when we find more upcoming music players for iPhone and iPad in future. If you like to suggest any music player app for iPhone and iPad? feel free to share the name of the player in the comments section.
Thanks for reading, Have a wonderful day!