Music is an evergreen hobby of many people in the world. Music has no language, even a layman can understand the music irrespective of the language. Many devices and applications were developed for music all over the world. So now we are going to have a look at the chrome extension for music lovers. Previously I wrote about chrome extensions for frequent travelers and today we will explore the best extensions in chrome for music. You may give a little search at the top right corner to get more interesting extensions.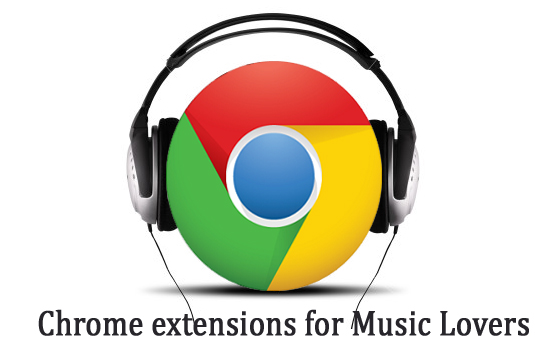 Now you can listen to your favorite Internet Radio stations just from your web browser. Top Hits, Best Music Collections, Rock, Rap whatever category you choose, you got it instantly on your web browser now.
Audio Tool
Are you a Music Freak ? Do you have a tune in your mind ? Then Audiotool is a must have extension in your browser. It will give you a music production studio in your browser. You can create, edit and share the music with your friends. Audiotool  has all the newest tech and vintage inspired devices that you are familiar with. You can create great melodies by using Pulverisateur synthesizer or you can create a complete rocking song from Rasselbock. It has a professional sequencer also it will automate all the arrangements for your song. You can remix the song easily and you can download the song you composed as MP3. If you are new to audio tool and interested in learning it you can view the Tutorials here.
Earbits Radio
Earbits Radio is a personalized online radio with a clean and attractive interface. It has no ads, no commercials, only your music. The interface is very simple also a collection of great music. You won't find everyone's music over there. In Ear bits they have included only the music from artists they directly work with. Apart from the regular playlist you can see lots of melancholic songs in Earbits. Don't worry all the music they have is an approved one. You won't find any music that really sucks. You can share your favorite songs with Facebook and Twitter. Also you can see the songs shared by your friends.
Music Tonic
Music Tonic is one of the best extensions for music lovers. If you use YouTube only for hearing music then Music Tonic is a best extension for that. It will give you exact results than YouTube search. The highlight of the application is a search feature. The results are very accurate and many users said that they are completely satisfied with search results. You can listen to your favorite artists that sometimes won't be available in bigger music applications like iTunes. Surely you will love the way the music is organized. You can easily find your favorite albums or artists. Of course you can share your favorite tracks to Facebook and Twitter.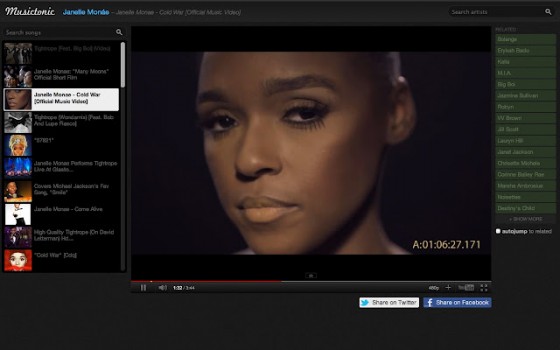 Google Play Music
Google Play Music is a complete destination for music lovers. You can keep up to 20,000 songs in your playlist. It is a cloud storage so that you can access your playlist from anywhere in the world. It bridges the Gap between your mobile devices and computer. You can listen songs from your desktop, Android tablets and Android mobiles, etc. Even you can listen to these songs in offline. You can share all your songs and playlists to your Google+ friends. You can easily organize the playlists and the interface is very simple to use. Just sign in to your mobile devices or tablets to sync your playlists with Google Play Music.
[youtube width="560″ height="350″]http://www.youtube.com/watch?v=NCmJ-hie0H4[/youtube]
Local Player
Local Player works like music player embedded in your browser. Just drag the MP3 files to your browser and play it automatically. You can select MP3 files by using "+" symbol on the left top corner of the window. It supports for both audio and video files. The supported formats are mp3, ogg, m4r, aac in audio and mp4 in the video. Also you can create a playlist using your local music files. The extension has got lot of keyboard shortcuts you can view them by pressing "?" button on your keyboard. Local player is a light weighted extension and very helpful too. It will not affect your browsing speed also saves your hard drive memory.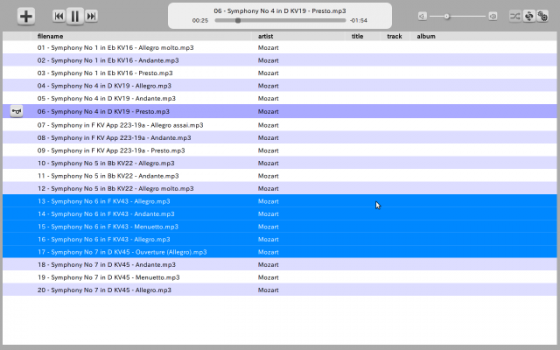 These are the five best chrome extensions for music lovers. Try all your favorite extensions from the list and let us know if you have any interesting extensions for music apart from this. Also share your experience with us in the comment box.
Thanks for reading and you may now share this post with your friends across social networking sites to let them give this a try as well.