Apple has changed how we set wallpaper on iPhones since iOS 16. with the release of iOS 16.2, you can change the iPhone Home Screen Wallpaper a little easier. We can easily Change Lock Screen Wallpaper, but the tricky part comes when you try to Change Wallpaper on Home Screen.
Here is a simple guide to help you easily change your iPhone Wallpaper for Home Screen or Lock Screen if you are new to the iPhone. Download iOS 16 Lock Screen Wallpapers for iPhone here.
The clock alignment in iOS 16 makes your jaw drop to such a wonderful optimization, and now Apple lets users customize their Home Screen wallpaper by providing an editing tab.
One of the major iOS 16 upgrades is now the home screen. The lock screen's customization is tied together, so if you set wallpaper to your home screen, the changes are made to both Home Screen and Lock Screen.
Still, we have a workaround to set a separate wallpaper for your Home Screen in iOS 16 that won't affect your lock screen wallpaper.
I know; a simple wallpaper setup doesn't have to be this complex.
Also Read, Convert HEIC to JPG For Free on iPhone
If you are worried about setting up your new home screen wallpaper for your iOS 16 device, don't worry today, we will discuss a way to accomplish that. But before going further into the article, keep this in mind, as I mentioned earlier, if you change your iOS 16 lock screen wallpaper, you have to customize your home screen wallpaper from scratch and vice versa.
How do I Change my Home Screen Wallpaper?
You can change your existing home screen wallpaper in the settings app on your iPhone,
Step 1: Open the Settings app > Wallpaper on your iPhone
After opening the wallpaper settings, you will see two sections, one for your Home screen and another for your lock screen. 
Step 2: Tap on the Home Screen.
After tapping the Home Screen, you will see 4 different options to customize your home screen wallpaper,
Blur

Color

Gradient

Photos
Blur
This option will help you to blur the chosen wallpaper to avoid all the unnecessary overlays on the home screen. 
Also Read, Best Retina Wallpaper Apps for iPhone and iPads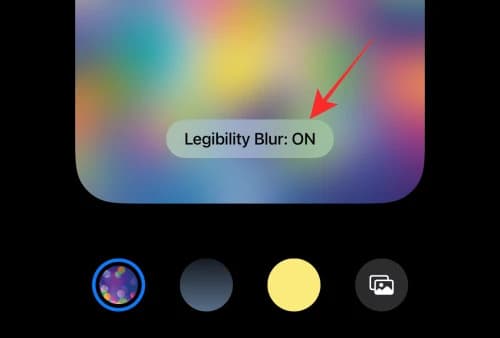 Color
You can pick a solid color for your iPhone home screen by tapping on the color.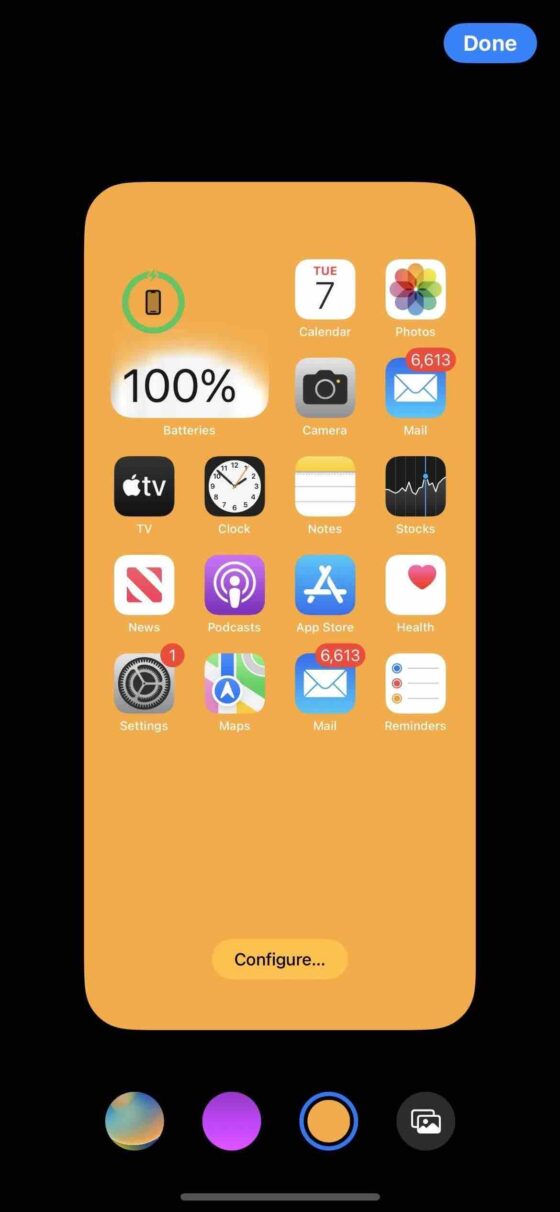 Gradient
As the name says, it lets users choose a gradient color format for their iPhone home screen.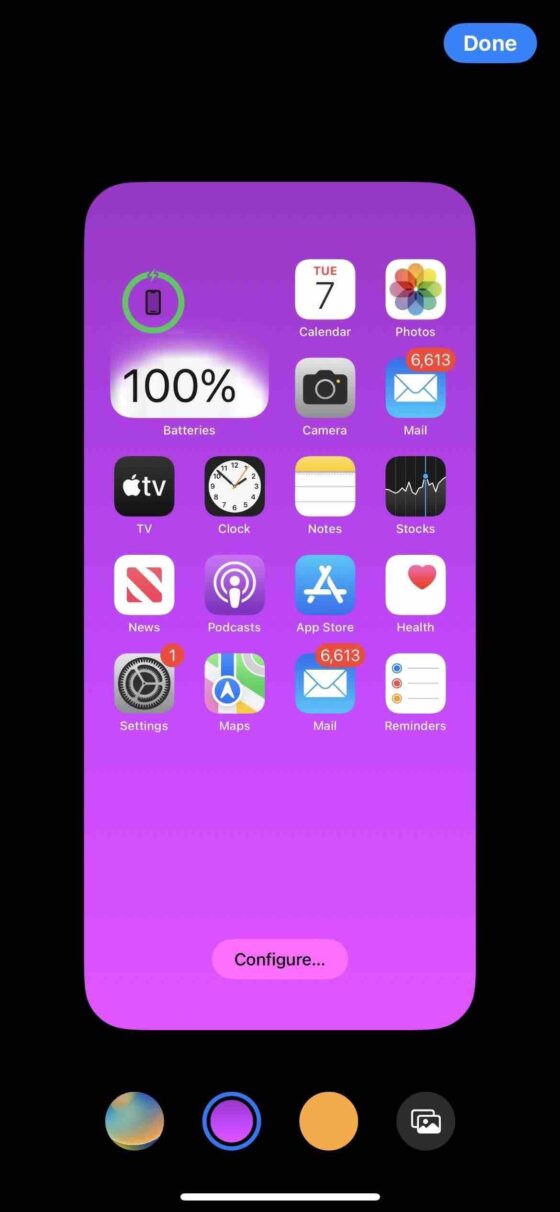 Photos
Users can choose wallpaper from the iPhone's gallery by tapping on photos.
Pick a photo that you want to set as a home screen wallpaper. If you are facing issues in finding the wallpaper, don't worry. You can use the search option to search for a particular image.  
After choosing a photo, you will see options to customize the photos; the options are, 
Pinch to Crop

You can Swipe left and Right

Check the depth effect by tapping the 3-dot icon
After customizing it, tap on Done. Bingo! You are good to go with your new iPhone home screen wallpaper in iOS 16. I hope this answers your big question, How do I change my home screen on my iPhone?
Also Read, WhatsApp Inc, Google LLC What are these in my iPhone Storage?
Thanks for reading; I hope this article helped you set up a New Home Screen Wallpaper on your iPhone. If you find this post useful, share it with your friends on Twitter and Facebook. Have a wonderful day.