Apple will release iOS 17 developer preview during WWDC 2023. iOS 17 release date to all iPhones will happen by mid or end of September. iOS 17 Leaked features recently you read on Twitter and Blogs could be Fake Leaks.
Apple has followed the developer preview and stable final release cycle all these years.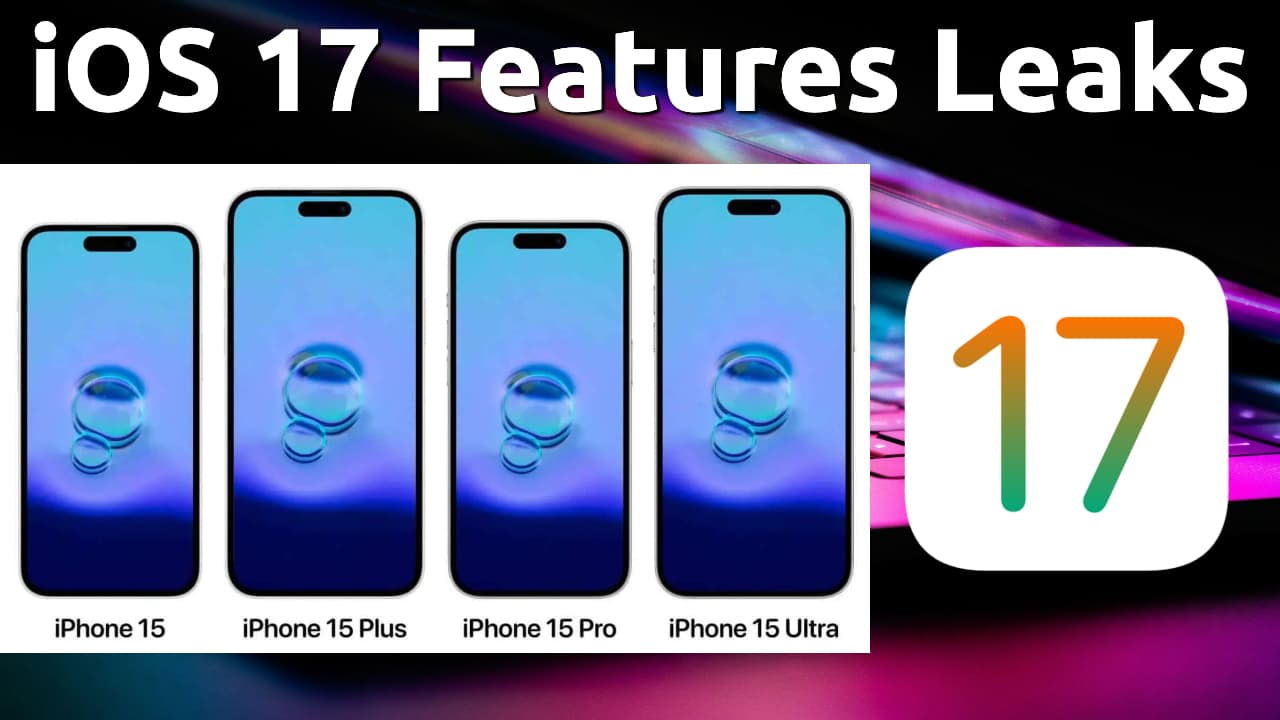 It's not going to be changed. Meanwhile, every year, we see these fake leaks for iPhone features and iOS.
Don't fall for such fake Apple leaks.
Also Read, WhatsApp Inc, Google LLC What are these in my iPhone Storage? 
iOS 17 Leaked Features & Compatibility
iOS 17 Leaked features recently went viral on Twitter. Popular news websites CNET, GSMArena, and Digital Trends have picked up the news and published it on their website.
Mark Gurman, Bloomberg, who has good accuracy regarding Apple Leaks, recently tweeted about a Troll account claiming to be an apple leaker, making up information about iOS 17 leaks.
Twitter handle @LeaksApplePro is also blocking any other trusted and genuine apple leaks sources when they voice their concerns regarding the same. So iOS 17 leaks are as follows,
iOS 17 Features (as per @LeaksApplePro)
Apple is planning some changes to its Music App.
Mail App will be simplified in terms of UI and Features.
Reminders and Files App is also getting some improvements.
Major changes are coming to Home App in iOS 17.
iOS 17 will work on iPhone 15, 15 Plus, 15 Pro, and 15 Pro max with Dynamic Island.
Two iPhone models will support Data Transfer Speeds of USB 3.2.
All iPhone 15 models will get USB C.
iOS 17 will support AR/VR headset, which is expected to be released by Apple this year.
Also Read, iPhone 15 Design Leaks, Camera and Touch ID in 2024 iPhone?
iOS 17 Compatibility
I was eager to know about iOS 17 Compatibility list too. But the leaks only focus on upcoming iPhone 15 and iPhone 15 Pro models. There is no information about iOS 17 Compatibility so far. iPhone 15 models will come with iOS 17 out of the box, is what we all know.
Are there any iPhone models excluded from iOS 17 Compatibility list? That we still don't know.
Will iPhone 8, 8 Plus, iPhone X, and XR models get iOS 17?
In my opinion, sometimes, trusted source leaks could change at the last minute. So don't fall for such Apple Leaks, and it is good to wait for the official apple release of the developer preview by June month to know what features are coming in iOS 17 to our iPhones.
Also Read, Fix "Screen Recording Not Available When AirPlay…" Error on your iPhone?
iOS 16 is a disaster. Apple must fix many under-the-hood bugs to make it smooth and work well for these premium iPhone buyers. I read on Twitter that many are switching to android flagships like the Samsung Galaxy series and Pixel phones due to poor iOS 16 performance and bugs.
iOS 17 features are not my concern. I am keener toward Bug Fixes in iOS 17 and expect a stable experience. That is all. Apple most likely does the same, and iOS 17 release will have fewer features than iOS 16.
So what are your thoughts? Do share them in the comments. Do you need more features in iOS 17 or a stable experience on your iPhone? Have a wonderful day.