When you buy other company products in order to claim warranty you will register your product with that serial number. Creating Apple ID is a similar process which offers much more services than registering your product online. You can do it either from your computer or from that particular product. For example, if you have a new iPad and want to register it, either you can register through iTunes from your computer or using the App Store application in your iPad. If you are searching to know how to install apps from different iTunes store, then check the link.
It is recommended to have a single Apple ID for all your Apple devices and services. Because you can use the same Apple ID for their services like iTunes, Mac App Store, iCloud, iMessage, FaceTime, GameCenter and More.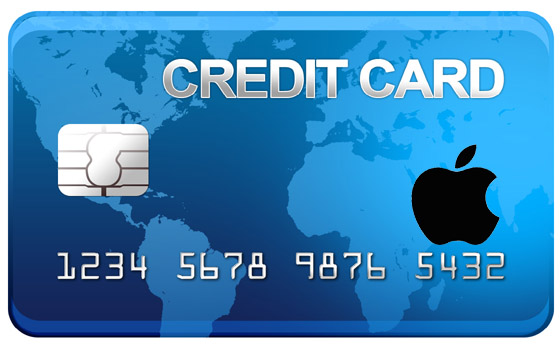 The main part of registering your Apple ID is entering your credit card details. By default, while creating a new Apple ID it is must to enter your credit card details. This will be used when you make purchases on the App Store and Game Centers. If you don't want to give your card details while registering, follow this article to see how doing it. As I said before, you can do registration either from your computer or from your Apple device. For both the devices, steps are separately  explained to register without your credit card.
Create an Apple ID without Credit Card
1. Either it is a Mac or PC, you have two options to register your Apple ID. Either you can use iTunes or go to appleid.apple.com from your browser to register it.
2. When you register through appleid.apple.com you will not be asked to enter your credit card details.
3. If you are registering using your iTunes, then go to the iTunes Store and click any free app to download it.
4. While downloading, it will ask you to use your existing Apple ID or Create a new one. Click Create new one button.
5. Select your country and fill your personal details and mail id. While entering mail id be careful because this mail id will be used for all the Apple services.

6. Once you finish entering your personal details, select your payment option as none. Using this method you can easily bypass credit card registration for your Apple ID.
7. Open your email id and click the link to activate your Apple ID.
Creating An Apple ID Using iPhone, iPad and iPod Touch
1. Open App Store from your device and find a free Application. Tap the application to download it.
2. A pop-up will ask you to either use your existing mail id or create a new one. Tap the create new one option on the screen.
3. Select your country and it will ask you for the payment mode. Select the option as none.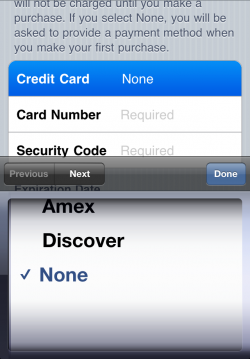 4. Now enter your personal details, your mail id and click continue.
5. That's all your registration is completed. Now you have to verify your email account. So open your email account and click the enclosed link sent through the mail.
6. By using this method you can easily register your Apple ID without credit card details.
These are the methods to easily register your Apple ID without using your credit card. Try this method to register your Apple ID and share your experience with us in the comment box.
Thanks for reading and you may now share this post to help your friends to create an account quickly without a credit card. Enjoy downloading your favorite Free Apps right away.