Before seeing the list of best screen recording apps for mac OS quickly see where it will be used mostly. Compared to text tutorials on blogs and websites, video tutorials are more effective and very effective. Record Screens, Audio Podcasts, Video Podcasts, Create Stunning Video Tutorials and add high quality audio to make a final Full HD 1080p video.
Recently I wrote about Best Screen Recording Apps for Windows, so if you are looking for windows, then do check that article.
Youtube has become worlds second most visited website and No 1 Video Streaming website. You can use Youtube as Search Engine to search and find video tutorials. Even though the process you are explaining is very complex, you can make people understand easily with a video tutorial. Today on YouTube, Vimeo, Dailymotion and other video sharing sites, there are plenty of video tutorials available for different platforms.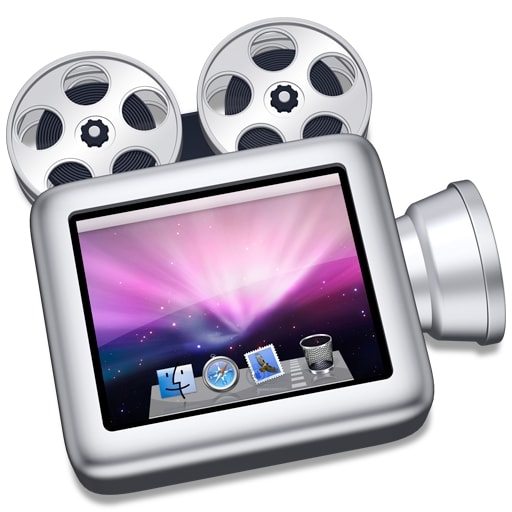 This concept of tutorials through video has emerged a new concept in blogging called as Video Blogging or vlogging. Many video bloggers have their channel on YouTube and posting video tutorials on various domains.
One of the important tools for creating video tutorials is screen recording apps. The quality of your video tutorial also depends on which recording software you use. For Mac OS X, we have plenty of screen recording applications available on the Internet. Even though there are few good screen recording apps for mac available for free, you can't expect the quality and options available in the premium ones.
Best Screen Recording Apps for Mac OS
If you want to create basic tutorials with less actions, controls and options, free apps are just fine, but if you want to prepare some good tutorials for Mac, you need a premium one.
So today I came with a list of best screen recording apps for Mac OS. Let's have a look at some of those applications and its features below.
ScreenFlow
Read the updated Screenflow Review and get 5% Screenflow coupon code discount here.
ScreenFlow is one of the best screen recording application for Mac. The application is really simple and it has plenty of options to edit your video tutorials. Using ScreenFlow you can record videos from your desktop and camera simultaneously. It supports both the inbuilt and external microphones to add voice to your videos.
Screenflow allows you to record iPhone, iPad and iPod Touch screens in HD Video, when you connect it with USB, which is excellent for preparing Video Tutorials, App Tutorials and Training.
Also you can add multiple Audio files, Texts and Images to your videos easily. Once you finish editing, you can export the video to local hard disk or you can upload to YouTube or Vimeo right from the application. Screenflow Editor is the best in class and allows you to easily edit any recorded videos using your Digital Camera, Smartphone Camera or PC Camera easily.
Do a lot with its Timeline view and create video tutorials, short films and screen recordings easily.
Download: Screenflow 7 for Mac OS
Techsmith Camtasia
Camtasia is a famous screen recorder for Windows platform and one of the widely used applications for video tutorials. The application is really simple and you have an inbuilt guide to use Camtasia effectively. It is really an unique screen recording software which has plenty of options to prepare video tutorials with professional quality. You have options like recording particular area of your desktop, using inbuilt and external microphones at the same time, adding backgrounds, texts, images, multiple audio files to your videos and much more features you can play with. It is a complete professional screen recorder for Mac OS.
Download: Camtasia for Mac OS
Screen Record
Screen Record is yet another app for Mac to prepare video tutorials. It captures the videos as a QuickTime movie and gives plenty of options to edit them. It is a very simple application for Mac and the interface is really easy to understand. So you don't need any training or guide to use this application. Also the price of this application is very less as compared to the other two mentioned above.
Download: Screen Record for Mac OS
iShowU
iShowU is a complete professional screen recording application for Mac. It has an option called instant recording where you can email or upload the video instantly once you finish recording. Using iShow you can record your own keyboard and mouse, that is you can show what are the keys you were using to perform that particular action. You can capture a particular area of the desktop, export the video to final cut easily, upload to YouTube or Blip.tv instantly and much more.
Download: iShowU for Mac OS
Screen Mimic
Screen Mimic is exclusively designed for creating flash and Quicktime movies from your screen recordings. You can easily import your screen recordings as flash videos (.flv) and quick time movies (.mov) using this application. It has all the basic screen recording and editing options also the interface is very simple to understand and work with. This application is bit costlier as compared to other screen recorders but if you need your tutorial videos to be in flash or Shockwave flash format you can go for this.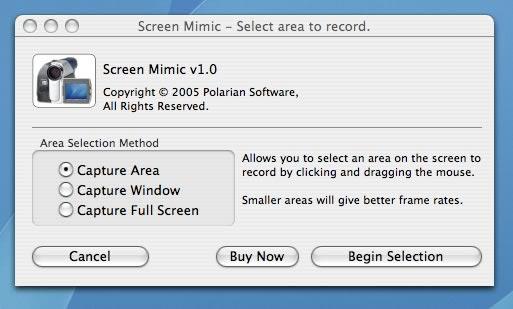 Download: Screen Mimic for Mac OS
These are the five different Screen Recording Apps for Mac OS. Try the favorite screen recorder on your Mac and share your experience with us in the comment box. Do let us know if we have missed any of your favorite screen recorder applications for Mac. Thanks for reading. Have a great day.