Rockable Press has just released "How to be a Rockstar WordPress Designer 2" written by Rohan Mehta. The author has come up with some more interesting titles to discuss with us after quite some time. Rockable press "How to be a Rockstar WordPress Designer" first part was a successful one and here we have another outstanding ebook for you to explore WordPress much better and become a rockstar wordpress designer.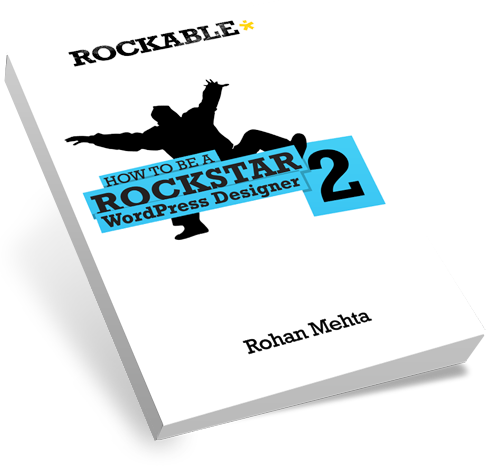 WordPress is arguably the biggest, most prevalent content management system on the market. Earlier this year, WordPress.org reported that the WordPress CMS has been downloaded over 32.5 million times. WordPress today is no longer regarded as just a blogging tool, though that was the reason it was created. Its flexibility and ease of customization has led WordPress to be one of the most popular Content Management Systems (CMS) used in the web design and development industry. As a web designer or developer, WordPress is one of the most potent tools available at your disposal. In Rockstar WordPress Designer 2, Rohan Mehta teaches you to take advantage of WordPress 3.0's more advanced features, including:
Using Metaboxes
Advanced image functions
Custom widgets and option pages
Using shortcodes and custom post types
Internationalization and translation issues
Crafting threaded comments, breadcrumb navigation, and more!
Once you're done with this book, you will have a thorough grasp of exactly what is needed to make a WordPress theme usable, flexible and useful. What's more, you'll have access to all the project files used during the course of the book! The Rockstar WordPress Designer 2 book comes with a complimentary copy of the full theme and working project files. This includes Photoshop files of the original design, the basic framework which you'll build off of, and the completed theme!
If you like to buy previous Rockable Press Ebook Collections at 10$ Discount (limited time offer) or like to read the review please follow the links below. Thanks for reading and i am sure that this post have helped you.
You may follow us on Twitter or like us at Facebook to get more updates about Rockable press ebooks.