IPVanish, one of the leading VPN service provider has just announced their Blackfriday deal exclusive on their Yearly plan. You will get more than 70% offer when you buy IPVanish VPN account this Blackfriday. Online software sellers and thousands of product developers started to announce various discounts and attractive deals for their new and existing customers as a Blackfriday promotion.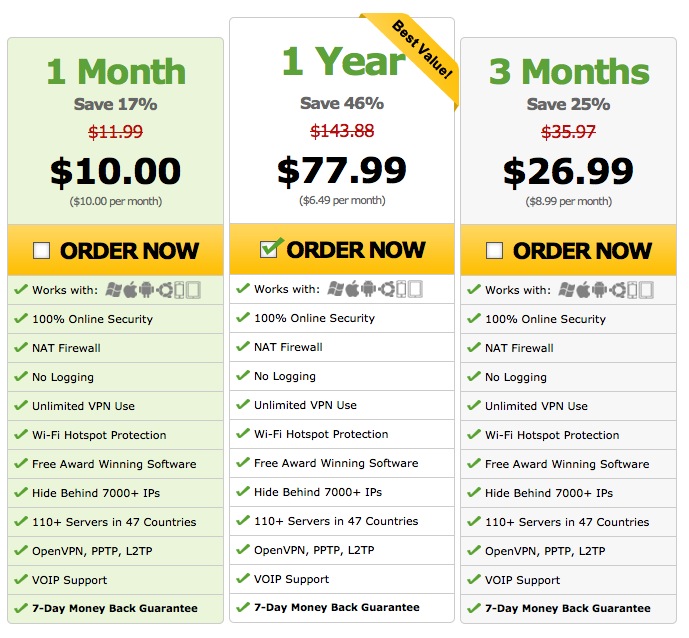 IPVanish is super fast VPN and available for Mac OS, Windows, Linux, iPad, iPhone and Android Tablets. Setup is easy and you will be up and go online with full privacy protection on your computer or mobile device in less than a minute with IPVanish VPN account. I wrote a quick ipvanish review and download instruction some time ago.
IPVanish Coupon Code
Today, we have got an exclusive limited time offer for you here to get more than 70% discount from the yearly price. This blackfriday coupon code is valid only on IPvanish yearly plan where the actual cost is 143.88 USD and they have promo already running on their site that gives you 50% discount. But exclusively for this blackfriday when you use the coupon code given below, you will be able to get extra discount and save huge.
You will be able to use VPN service on your computers and mobile devices for one whole year without paying anything extra. Impressive speed, 100% online security and anonymity, 110+ servers worldwide, NAT Firewall, No logging, Unlimited VPN use and much more.
Simply click on the above button and the code will be automatically copied in your clipboard. Once you fill out the registration form use Control + V in keyboard or right click your mouse button and click "paste" to paste the coupon code.
Now you will see the coupon successfully applied on the yearly plan you chose, and you have to pay only 49.99 USD only. This blackfriday deal of IPVanish Coupon code is valid for very limited time, hence hurry up and get your VPN account now.
You can use this on most of your mobile devices, tablets and computers anytime anywhere with your existing internet connection. Surf anonymously and protect your privacy with this high encrypted VPN service provider.
Thanks for reading and you may now sharing this post with your friends and followers across social networking websites. Have a wonderful day.