Strategy Games are favorite for many. Age of Empires, Rise of Nations are my favorite PC Games several years ago. After long time i played Clash of Clans in my smartphone and it is one of the best addictive game of the year. So thought to check out some best games similar to clash of clans and list them here for you. You can kill the boredom easily with these android strategy games. "You have to be fast on your feet and adaptive or else strategy is useless" a long back saying but still has its freshness whenever you use it or seeing others use this.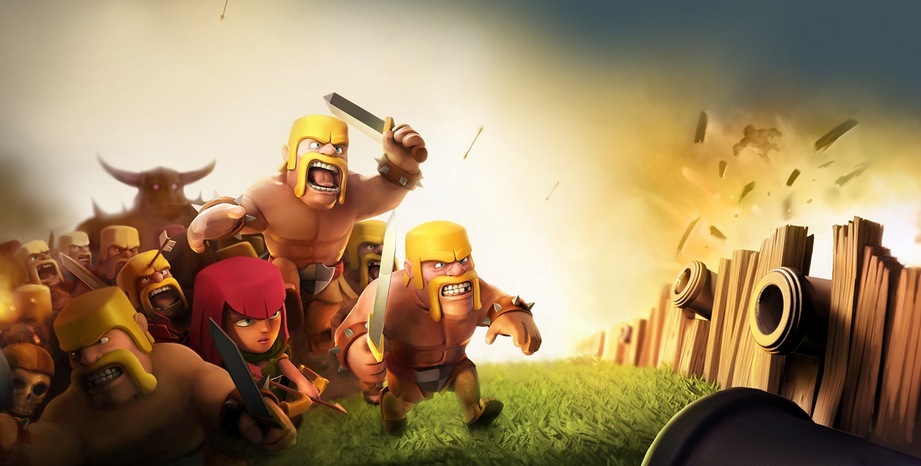 Life is all about strategy and no one would escape from it. When you need to multitask things you need to strategize those in a particular channel so you get your work done faster. One might think why we need to strategize things when we knew what is to be done, but the essence of strategy is knowing what not to do.
Android lovers should never miss some of the strategy games which tie them close to their smartphone and make them feel like a master, a leader, champion of Atlas, and a hero of modern age virtually and builds your multitasking skill set strategically. We have picked some of the best and most recent happening android strategy games that would impress you big time on this list so buckle up and chose your destiny wisely.
Also Read, mSpy Review and 15% mSpy Coupon Code Discount, Best Spy App for Android and iPhone.
Clash of Clans
The best strategy game available in the market which has got a very big fan base all around the world would be clash of clans. This is an age old epic war game which makes you think, strategize, build a clan city and virtually command them. Clash of clans is simply amazing castle building game where you need to concentrate on your defense as well as offense enemies to grow. With loads of things to explore and millions of players to attack online why are you still waiting to download this masterpiece.
Download: Clash of Clans for free from Google Play.
World at Arms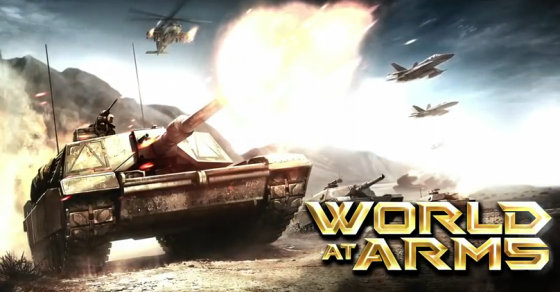 Tasted the battle of ancient time? then you must be surely in need of a modern age combat which is right in front of you as World at arms. This modern combat game allows you to develop a military base with artillery, snipers, bazukas, tanks, warheads, and lot more and channelize your attack with other nations on your war map. This is a online multiplayer game where you can find allies and attack other nations.
Download: World at arms for free from Google Play.
Plants Vs Zombies 2
Zombies were the most threatening as well as most loved myth all over the world. Most of the zombie games are of arcade and action type how would it be putting zombie on a strategy game? This made possible idea of bringing Plants Vs Zombies 2, an strategy game that would get you addicted. Defend your base by means of magical plants that could stop Zombies progress. With lots of level to cover and lots of new plants to unlock you will find this game sticking to you as a habit.
Download: Plants vs Zombies 2 for free from Google Play.
Hay Day
No one hates farming as its the source of livelihood and majorly the most ancient and purest form of business that man made with nature. In this modern age since we don't get a chance to farm but can surely know what is farming and what is patience through this virtual farming game. Plough the farm lands, grow cattle, sow the seeds and wait for the harvest. This is the best strategy game that allows you to know the value of patience and the make fresh food for yourself and neighborhood in a virtual track.
Download: Hay day for free from Google Play.
Plague Inc
So get ready for some action and simulation based strategy which will excite you on every move you make. Just spreading the initial mistake by you which is threatening the world by spreading as forest fire all over. Since humans taking their level best to protect themselves you make strategize to ruin their moves and plague the entire world. Mission is on and you are on board, buckle up and plan wisely.
Download: Plague Inc for free from Google Play.
War of Mercenaries
A thrilling game play is awaiting for you to master. Build an empire, train mercenaries, train some strong beats like equipped mammoths, lions, wolves and mighty gorillas, take control, wage war, and prove the might of your realm. This real time war game will make you build alliances and wage some epic battles against tough enemy camps and tribal in your empire for advanced resources loot.
Download: War of Mercenaries for free from Google Play.
Grepolis
It won't be of much fun if we miss out a strategy games with mythical gods of ancient world on it. Start playing with your all time favorites like Zeus, Hera, Hercules, Poseidon, Hades and Artemis. Built the empire and raise some army both on land and water and wage war for glory against monsters of land and water. Claim the mighty power of gods and their special moves on the battle, improvise the building with technology and create spells to support on battles.
Download: Grepolis for free from Google Play.
Battle Beach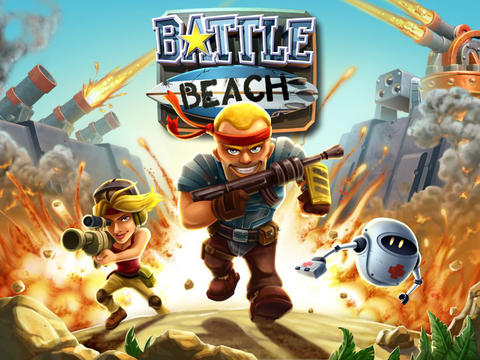 Simply a fast game bundling up all the favorites like city building, tower defense, and real time combat with online players in order to protect your base. Battle Beach allows you to built a city and a strong army base with loads of snipers, tanks, and exo suits to protect as well as for combat purpose. Collect the source of energy for your city and build a strong empire out of the exhausted world.
Download: Battle of Beach for free from Google Play.
Dragons of Atlantis
We guess this is what you are waiting for and we give it for sure as there won't be any games list filled missing out dragons on it. Dragons of Atlantis is strategy game where you will get a dragon egg which you need to hatch, breed and raise into a mighty dragon to dominate your realm which is filled with magical wizards all over. Teach the dragon with epic battling techniques and summon your enemies for glory.
Download: Dragons of Atlantis for free from Google Play.
Battle Towers
Just to fix up the dominance factor between two neighboring nations battle towers brings you with a real time combat game which is totally time addictive where you need to be awake most of the time to defend your nation and to gain shield attacking the enemy with more advance weapons. A total of 40 distinct battles to be waged for glory and control over the lost land to the enemy. Your country and the pride of it is on your hands to save it and restore the grabbed piece of soil.
Download: Battle Towers for free from Google Play.
Android smartphones are getting best hardware these days with Nvidia Graphics chipsets and more dedicated graphics memory makes it even more powerful for Gaming on Mobile Phones and Tablets. We frequently mention some best android games with a blog post and you may want to know some interesting games in future. Do follow our Facebook Page, Google+ Page and Twitter as well. Thanks for reading and have a wonderful day.