OpenAI Chatbot GPT or ChatGPT can be accessed using Safari or Google Chrome.
Recently, it stormed twitter's search feed, and people are eager to try out an AI feature that responds with more accurate results and good conversations.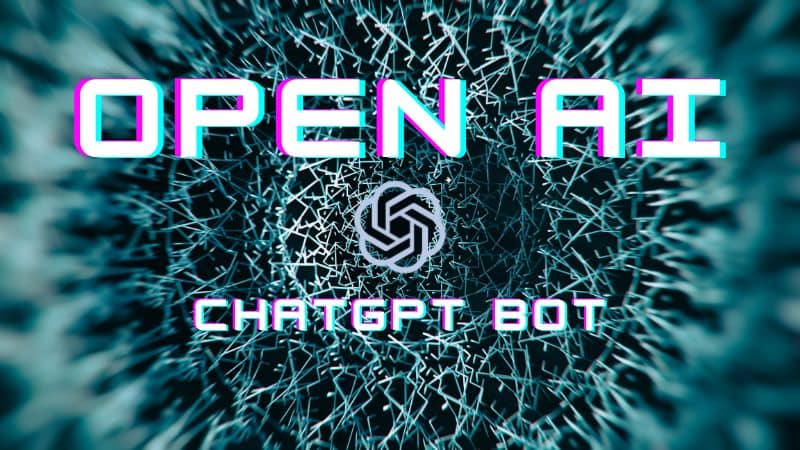 What is GPT Chatbot?
A bot that answers your queries with artificial intelligence. OpenAI ChatGPT or Chatbot GPT can do more than answer general knowledge questions that we do with Voice Assistants like SIRI, Google Assistants and Alexa.
ChatGPT bots can write essays for you, create stories, and suggest ideas for your projects, and the ultimate thing is they can write code for you. I have tested it with a couple of Swift UI codes written up with the OpenAI ChatGPT bot, and the results surprised me.
Recently wrote about, AI Apps to Create Art in iPhone and iPad | Best Art Generator Apps
Even though there are a few errors in the code, it is very close to perfection. The codes can run if you copy-paste them into the development tools after clearing out a few errors.
Is Chat GPT Free?
Yes, OpenAI ChatGPT Bot is Free. You don't have to pay any money right now.
You can signup now and see how it responds to your questions 🙂
Why is ChatGPT so Good?
I, too, have that question in mind after spending a few minutes with the OpenAI ChatGPT bot. It just answers politely and like an AI we have all seen in a movie. Like iRobot and other Sci-Fi movies. OpenAI is going to put many small apps out of business.
It will replace many apps in future, and people think it could be a straight competitor for Google Search, and someday it could replace as more development happens.
Also Read, iPhone 15 Design Leaks, Camera and Touch ID in 2024 iPhone?
ChatGPT Whatsapp or Telegram Bot Available?
It is a work in progress. A few developers are working on it. I understood that from Twitter conversations.
Meanwhile, if you want to use OpenAI ChatGPT on iPhone, try creating a shortcut to https://chat.openai.com/chat to your home screen from the safari browser.
Once you open the URL in the safari browser, sign in with your OpenAI account. Creating an account takes less than 2 minutes.
Tap on Share Sheet in Safari browser – Add to Home Screen, and voila. You got the OpenAI ChatGPT bot readily available on your iPhone Homescreen. Can be accessed with a single tap like an App.
Expecting WhatsApp and Telegram Bots in future. I will update the links once its available in this post section.
How to use OpenAI ChatGPT Bot?
There is no particular set of instructions given. At present only limitation is it cannot do a google search for your questions. We have Voice Assistants for that purpose.
This AI is Alive. You can chat with it as you chat with your Professor or a Wise Person.
Ask for Ideas you would ask an Intelligent person in many fields. We don't like a know-it type of person 🙂 For a conversation. But OpenAI ChatGPT Bot is here to answer like it knows a lot 🙂 And you will be amazed at the answers it provides.
https://twitter.com/gabe_ragland/status/1599466486422470656
Developers around the world are creating and integrating ChatGPT with the Browsers and Apps we usually use every day. It is going to be a lot of fun in the coming weeks.
Also Read, Best Music Player Apps for iPhone and iPad
ChatGPT to Replace StackOverflow?
The way it writes code in Python, Swift and other languages, I too felt the same. I cannot deny that. Many Devs on Twitter also tweeting about it, that OpenAI ChatGPT is impressive with writing a small piece of code or even whole programs, which will make people go for StackOverflow.
I think that StackOverflow data should be fed to OpenAI, and it will make it more powerful that way. What do you think about it? Do share your thoughts in the comments.
Here are some sample Conversations and Programs that people have with OpenAI ChatGPT Bot Online.
Follow this discussion on Twitter here.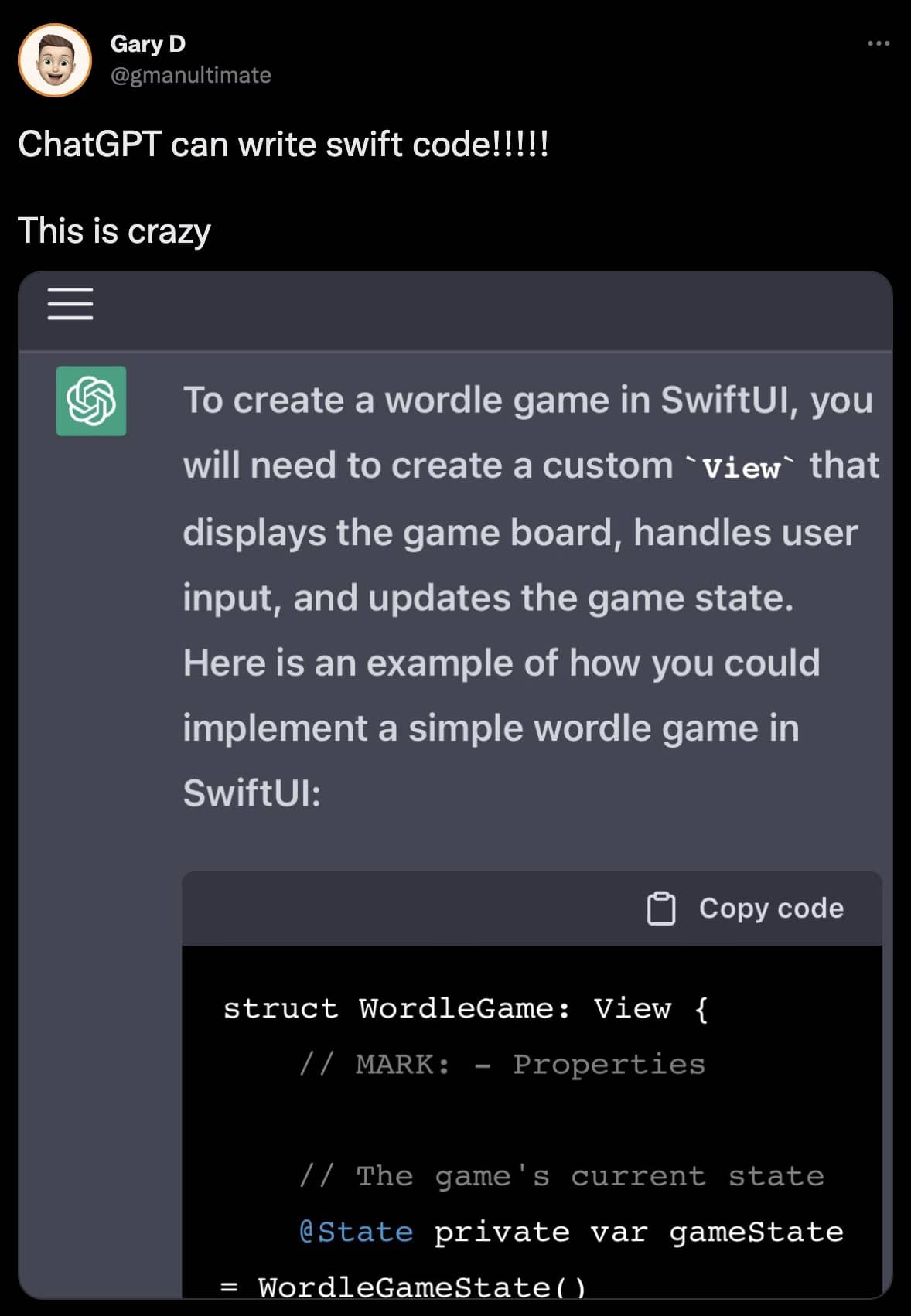 OpenAI ChatGPT Learns and Corrects its mistake.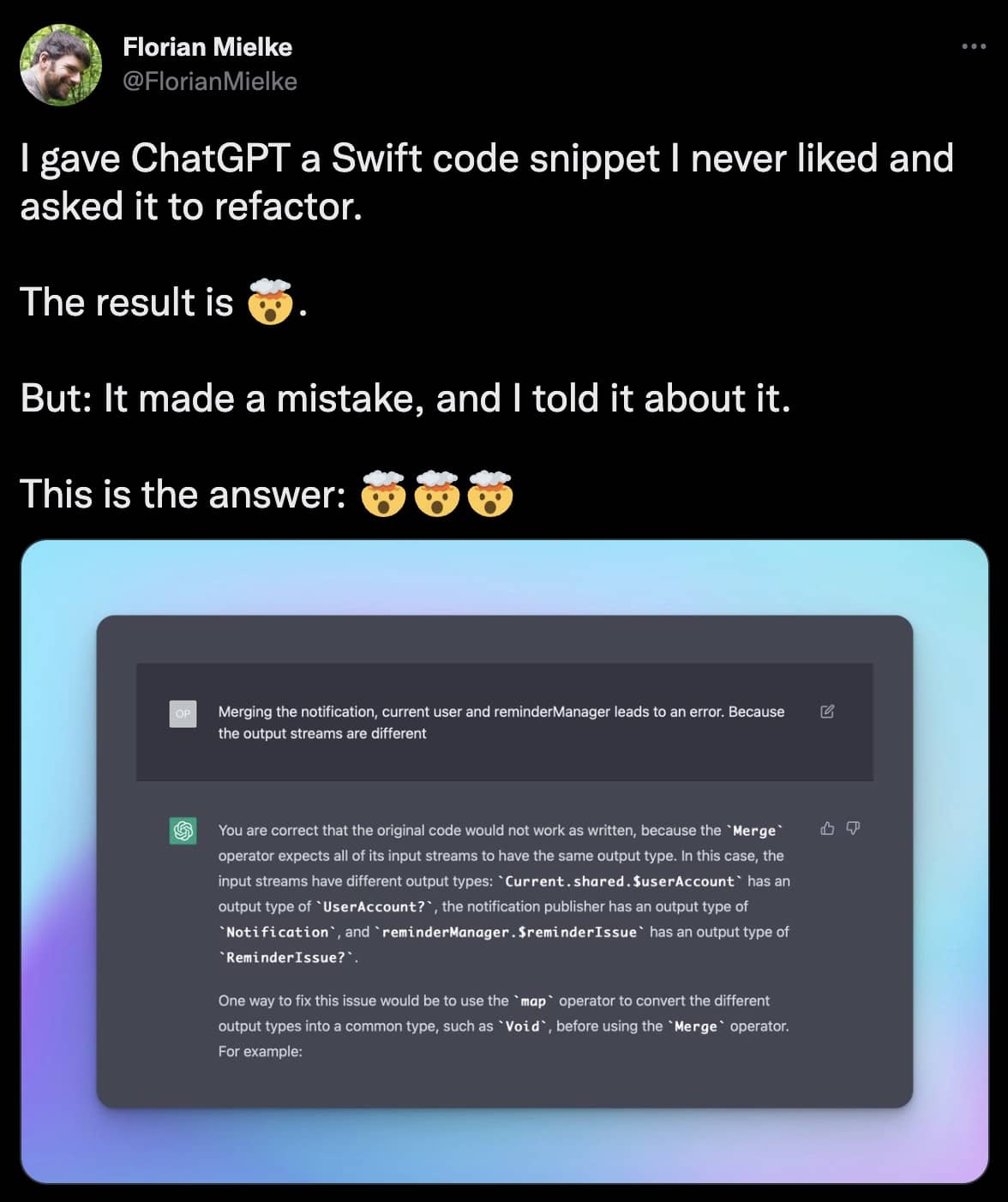 Did you find or have any Interesting Conversations with OpenAI ChatGPT Bot? Feel free to share the Twitter link or the screenshot in the comments section.
Thanks for reading, and feel free to share this post about OpenAI Chatbot GPT – How to use on iPhone and Android? With your friends on Twitter and Facebook. Have a wonderful day.