World Health Organization (WHO) confirms the use of cell phone can possibly increase the risk of cancer. The agency also lists the mobile phone use in the same "carcinogenic hazard" category as lead, engine exhaust and chloroform. Today CNN has published an article on this and its quite shocking ofcourse.
The type of radiation coming out of a cell phone is called non-ionizing. It is not like an X-ray, but more like a very low-powered microwave oven.
Experts say there are ways to minimize cell phone radiation
It's in the same "hazard" category as lead, engine exhaust and chloroform
Until now, WHO has said no adverse health effects have been established
The cell phone industry maintains that there is no conclusive evidence of danger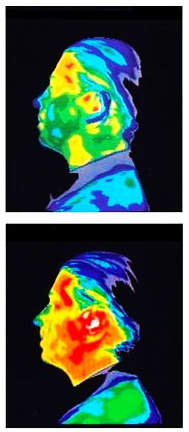 Tawkon App for Android Mobiles detects the mobile radiation level accurately. This app was rejected by Apple iPhone Apps approval team, as it may give trouble to the selling of iPhone device in the market. As this app goes bit more accurate in detecting the mobile radiation, iPhone appears like emitting quite high radiation which is not suitable for users.
The recent update from Tawkon App developer Stephanie Alpert confirms, that time has come for people to start using Tawkon App to safeguard them from this hazard.
Tawkon is a mobile application that monitors real-time radiation levels, and helps users lower their exposure with simple action prompts just when their personal exposure to cell phone radiation rises. tawkon technology monitors multiple environmental, infrastructure, device and personal usage factors, and results are calibrated in an RF lab to ensure accuracy.
Users can also use tawkon when not on a call to map their home or office to see the better places to talk on their mobile phones.
Tawkon iPhone App is now available for download on selected iPhone (via Cydia) devices, empowering users to adopt WHO recommendations – to continue using their cell phones, but with healthier phone practices like distancing the phone from the body especially when radiation exposure levels peak.