There can be little doubt that the Internet has changed the way in which many consumers behave. It's opened up a world of possibilities. When we are looking to buy something, we suddenly have the opportunity to quickly compare products and services. We can identify cheap deals and also read reviews of particular businesses and what they have to offer.
But has this meant from the point of view of business people? Small business owners are often aware of the importance of taking advantage of the possibilities that are now being offered.
Although this awareness may exist, it can be a big step to actually put in place an approach that will allow your business to really succeed online. One problem that many face is that of trying to achieve the necessary level of exposure.
There is little point in having a website if nobody knows that it exists. By the same token, you will undoubtedly be aware that having a great product and level of service will only take things so far. In order to be successful, you will need to generate a level of interest in what you have to offer. In short, you'll need to get enough interest in order to allow you to obtain leads and sales.
This is where Search Engine Optimization (SEO) is seen as being so important for many small business owners. It is the art of making your website as visible as possible in the leading search engines. It is clear that a large proportion of Internet users make use of search engines when carrying out research and looking to make purchases. This means that Google and the other major search engines are the place to be seen online.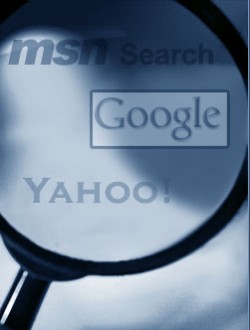 If you can't be found easily in this way then you will undoubtedly struggle to get the visitor numbers that you require. It's easy to see that this also means that you'll find it difficult to get the number of online sales and leads that you're looking for.
So how can you build awareness of the key SEO strategies? There are a number of online resources that can help, including this website! By reading about the subject, you'll quickly become familiar with the basics. You'll need to be aware, however, that optimising a website does take a considerable amount of time. It's extremely likely that you'll need to make changes to your existing site. In order to do this, you'll probably need some level of technical competence.
This is only the very beginning of the task. Once you've looked at making on-site changes, you'll also need to consider implementing a successful link-building strategy. Again, you can expect this to take a considerable amount of time.
Search Engine Optimisation is not simple and usually doesn't produce immediate results. But there's no doubt that it can really boost your business.