DIMDIM Acquired by Salesforce.com
DIMDIM, a famous web conferencing service provider now acquired by Salesforce.com. Salesforce is a leader in customer relationship management (CRM) & cloud computing. The newsletter sent to all the existing members of DIMDIM has confirmed this news. It appears like, the free accounts will expired by March 15, 2011 and salesforce.com has planned to make it as a premium only service. People who are in Elearning have found this DIMDIM an effective tool to have  a web conference up to 20 locations at free of cost.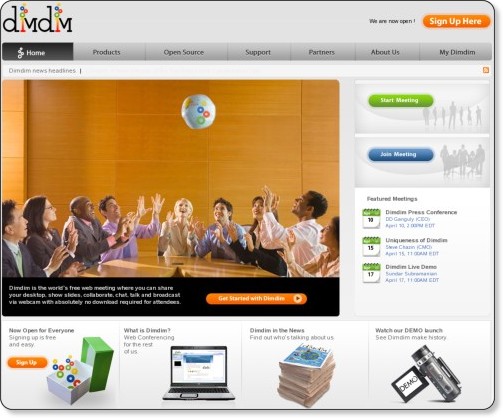 When we need more than 20 seats, then we can go for Premium account at a very low yearly cost compare to its competitors Webex and GoToMeeting.